In an effort to improve our suite of products, Greenhouse Software regularly releases new product features, updates, and improvements. Stay up to date with what's new at Greenhouse by Following our release notes.
Find our releases for this week below:
Greenhouse Recruiting
We're excited to share stage transitions now support automatically sending candidate emails! Select any stage on a job, then configure and automate a candidate email to be sent when a candidate reaches the selected stage. This can be useful for sending links to external forms or documents, sending general information about the interview process, and more. Stage transition rules are available for organizations with an Advanced or Expert subscription tier. Click here to learn more.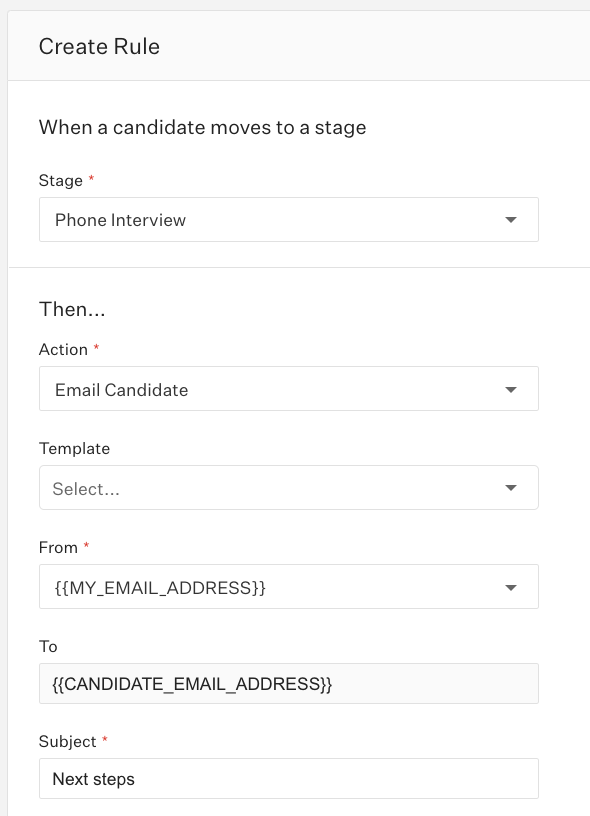 Integrations
Bug fixes
In Greenhouse Recruiting, formatting issues occurred in custom reports grouped by a field and then downloaded as an .xlsx file. In the downloaded version, the grouping was not applied, and data was shifted by one column.
In Greenhouse Onboarding, the API returned Assigned Task Documents only if the associated employee also had manually uploaded documents associated with their profile.
Some new hires added to Greenhouse Onboarding received Requires More Info reminder emails before receiving an invitation to Greenhouse Onboarding (the Your Next Steps email). We apologize for any trouble this caused your team.