In an effort to improve our suite of products, Greenhouse Software regularly releases new product features, updates, and improvements. Stay up-to-date with what's new at Greenhouse by Following our Release Notes.
Find our releases for this week below:
Greenhouse Recruiting
You can now trigger an email notification to a user when assigning a scorecard. Check the Notify interviewers via email box, click Save, and we'll take care of the rest!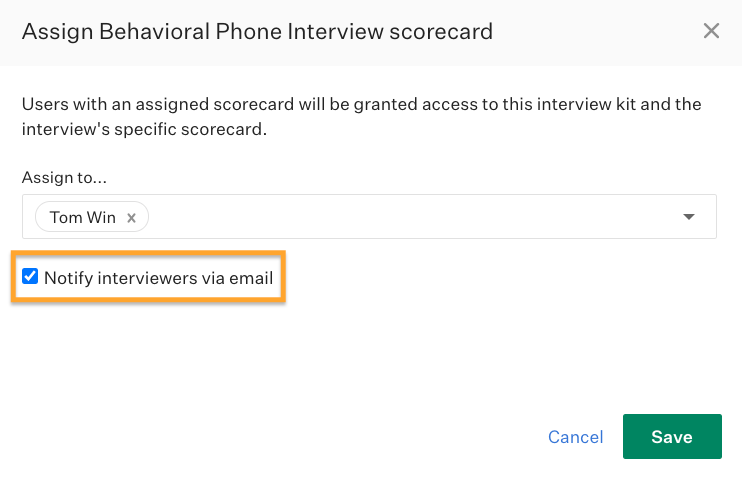 Bug Fixes
In Greenhouse Recruiting, we fixed a configuration issue that caused some organizations to encounter email domain verification–related warnings despite the domain appearing as correctly verified on the organization's end. We apologize for any trouble this caused.
In Greenhouse Onboarding, sorting a Field Report by date now sorts the report as expected.