Greenhouse Recruiting's integration with EMPTrust HR allows users to seamlessly start the user's onboarding experience after they are hired in Greenhouse Recruiting.
Configure user setup permissions in Greenhouse Recruiting
You need the developer permission Can manage ALL organization's API Credentials to enable the Greenhouse/EMPTrust HR integration.
Note: If you do not have this permission, contact a Site Admin Greenhouse Recruiting user in your organization with the Can edit another user's advanced permissions credentials to update your account. Permissions can be managed under the Configure icon > Users > Your Name > Developer Permissions.
Create a Harvest API Key for the Greenhouse Recruiting/EMPTrust HR integration
A unique API key is used to create the link between Greenhouse Recruiting and EMPTrust HR.
Click the Configure icon in the upper right-hand corner.
Navigate to Dev Center on the left-hand panel.

Click API Credential Management in the Dev Center.
Click Create New API Key on the API Credential Management page to generate the API key for EMPTrust HR

Select Harvest in the Type dropdown menu.


Enter a description for the key.

Click

Manage Permissions
Copy the API key to your clipboard to be used later. If you lose this key, a new one will have to be created.

When you're finished, click I have stored the API Key.
Select the following permissions on the API Permissions page:

Candidates

>

Get: Retrieve Candidate

Offers

>

Get: List Offers



Select Update.

Your Harvest API key for the Greenhouse Recruiting/ EMPTrust HR integration has been created and configured! To complete the integration, complete the next section in EMPTrust HR.
Configure integration in EMPTrust HR
You must complete the integration setup in EMPTrust HR before new employee information can be sent.
Log in to your EMPTrust production account as a user with admin privileges.
Navigate to System Settings.
Select Partner Integrations on the left side of the page.
Paste or enter your Harvest API Key into the Greenhouse field on the next screen
You're all set! The integration will automatically process your hired candidates and send onboarding invites as candidate records are completed in Greenhouse Recruiting. If the required fields are not completed, hired candidates will display as "Pending New Hires for Onboarding."
Troubleshooting invites
If invites are not being automatically sent users, you can manually resend an invitation in EMPTrust HR.
To send a new invitation, navigate to EMP-Onboard > View New Hires for Onboarding and select the hired candidates.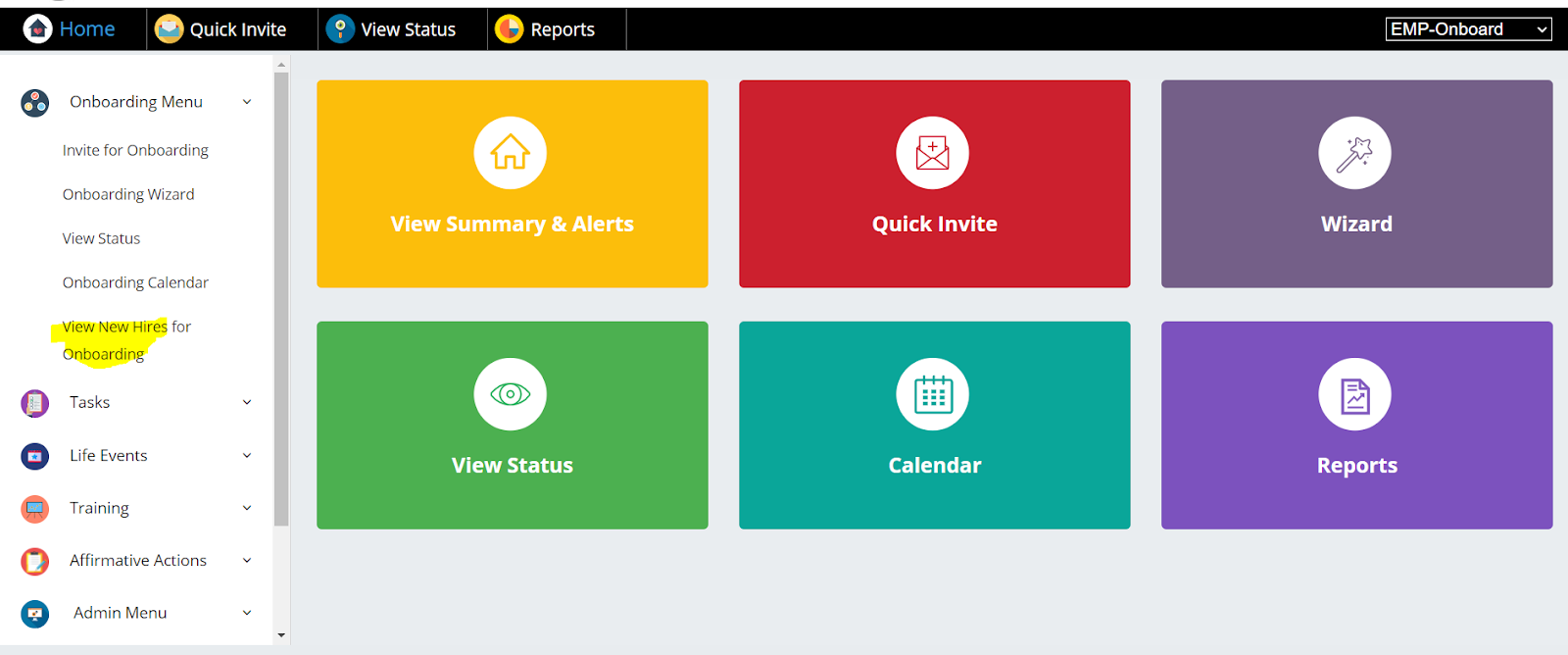 After you update the candidate's record, the invitations will be sent.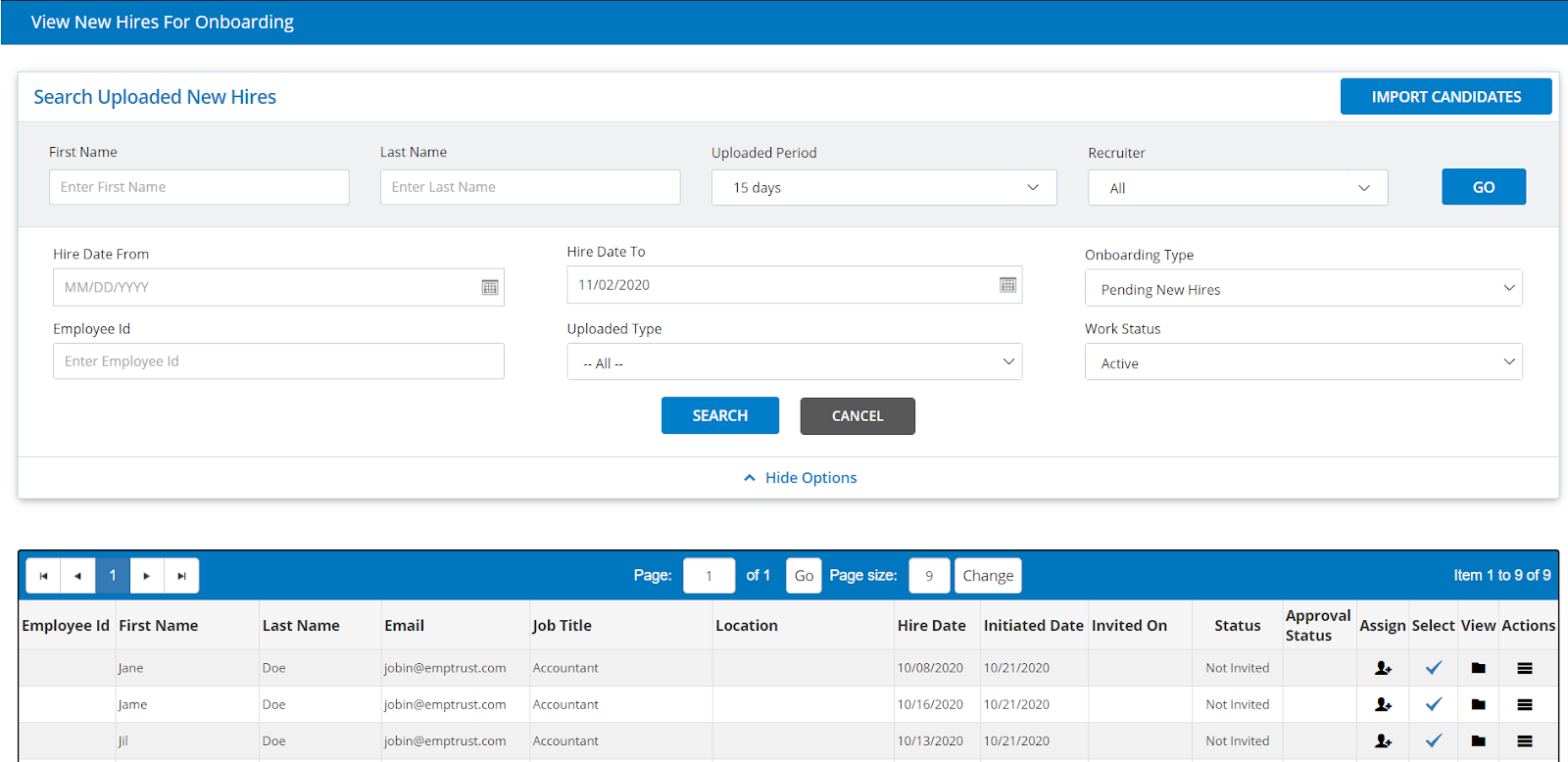 Additional resources
For information on pricing, contact sales@emptrust.com.
For inquiries about the integration implementation, contact your designated EMPTrust point of contact assigned at the beginning of the implementation process.
Contact support@emptrust.com for troubleshooting assistance regarding the integration.