Mercer | Mettl's mission is to enable organizations to build winning teams by making credible people decisions across two key areas: acquisition and development.
Mettl's research-backed assessments, efficient cloud platform, and in-depth analytics help them deliver transformative results for clients and their employees. Mettl creates customized assessments across the employee lifecycle, including pre-hiring screening, candidate skills assessment, training and development programs for employees/students, certification exams, contests and beyond.
Greenhouse Recruiting's integration with Mettl allows you to add an assessment to a job's interview plan.
Note: To enable this integration, your organization must have an Enterprise account with Mettl.
Enable the Greenhouse Recruiting / Mettl integration
To enable the integration, follow the steps in this article to retrieve your API key from your Mettl representative and set up the assessment stage in your interview plans.
Once you've set up your interview plans and configured your take-home test, you'll be able to send the test to candidates.
Note: The Mettl integration allows for multiple assessment stages to be configured in Greenhouse Recruiting.
When securely providing your API key to Greenhouse Technical Support using SendSafely, if you're using your Mettl account via Mettl.com, request the Mettl assessment stage to be enabled.
If you're using your Mettl account via Mercermettl.eu, request the Mercer - Mettl [EU] assessment stage to be enabled.
Use the Mettl integration with Greenhouse Recruiting
Once the Greenhouse Recruiting / Mettl integration is enabled for your organization, you will be able to add the Mettl assessment as an interview stage.
Navigate to your job via Jobs > Job name, then select Job Setup > Interview Plan.
Click Add stage and select the Mettl or Mercer - Mettl [EU] stage depending on your configuration.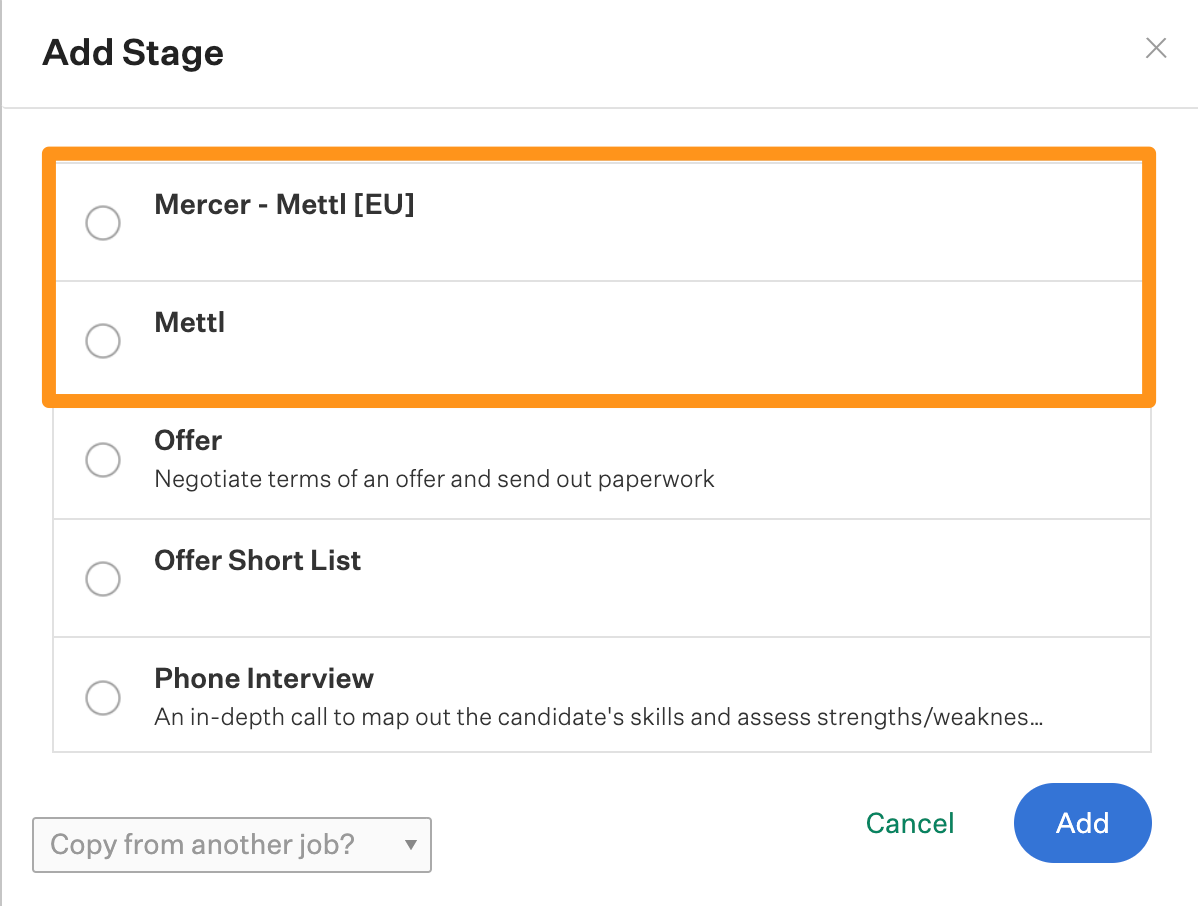 Click Add, then hover over the stage to select the Edit

icon.

Select your assessment using the Test Name dropdown, and assign graders to review the assessment.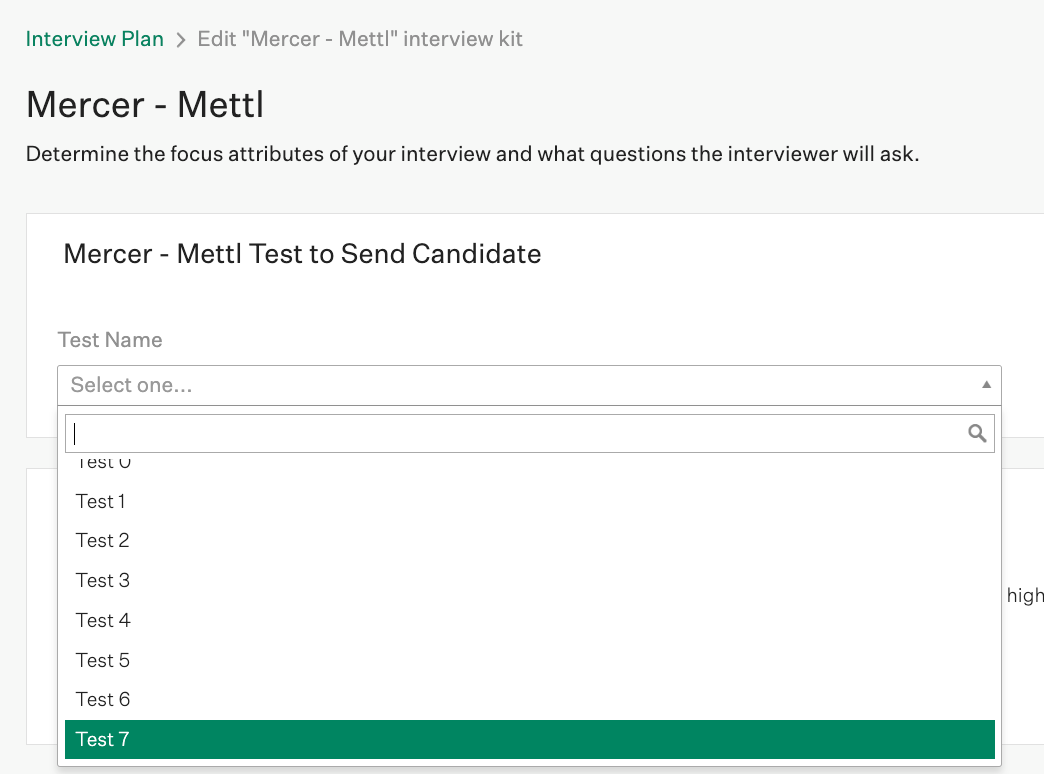 Note: The tests and their configurations will need to be set up on the Mercer | Mettl platform.
When candidates are moved into the new stage, you can send a Mettl assessment to them by clicking Send Test.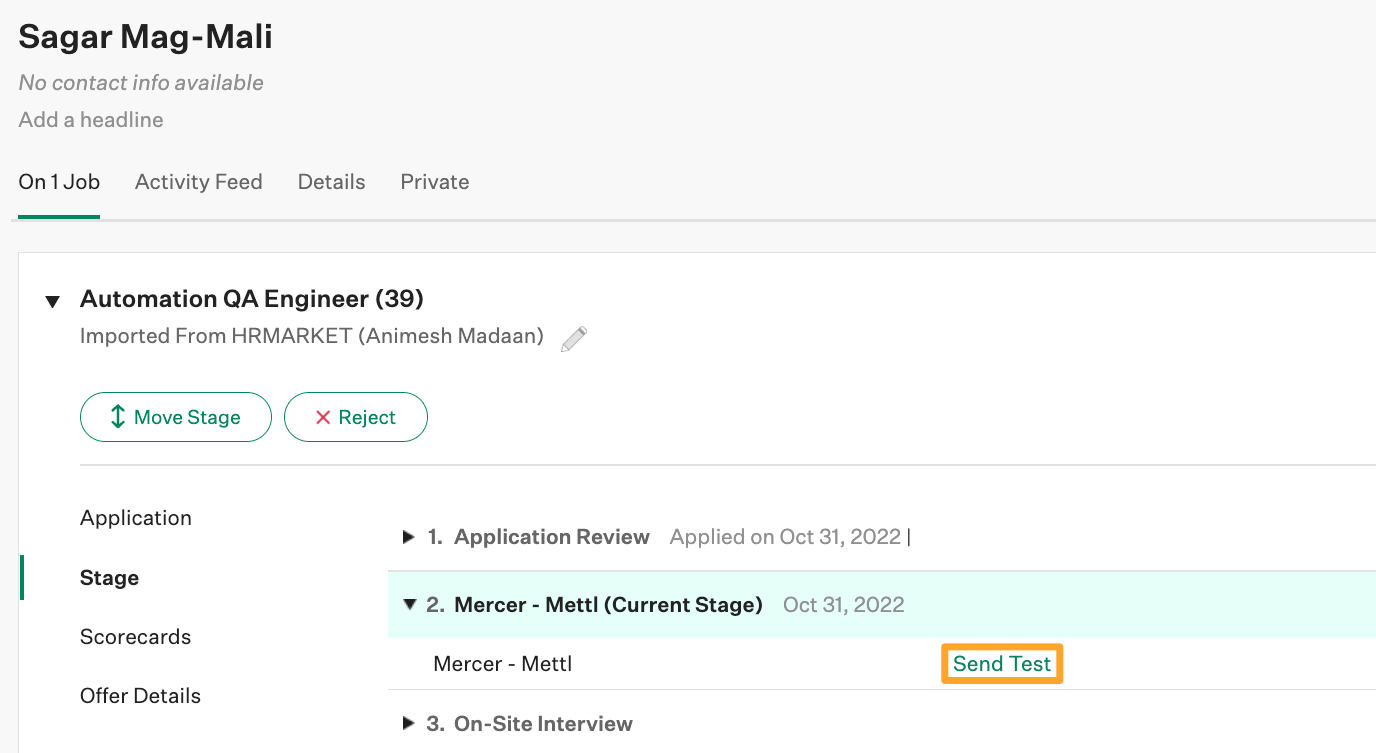 Note: When you click Send Test, the assessment will be sent by Mettl and not Greenhouse Recruiting.
The candidate will receive an email from Mettl with a link to complete their assessment.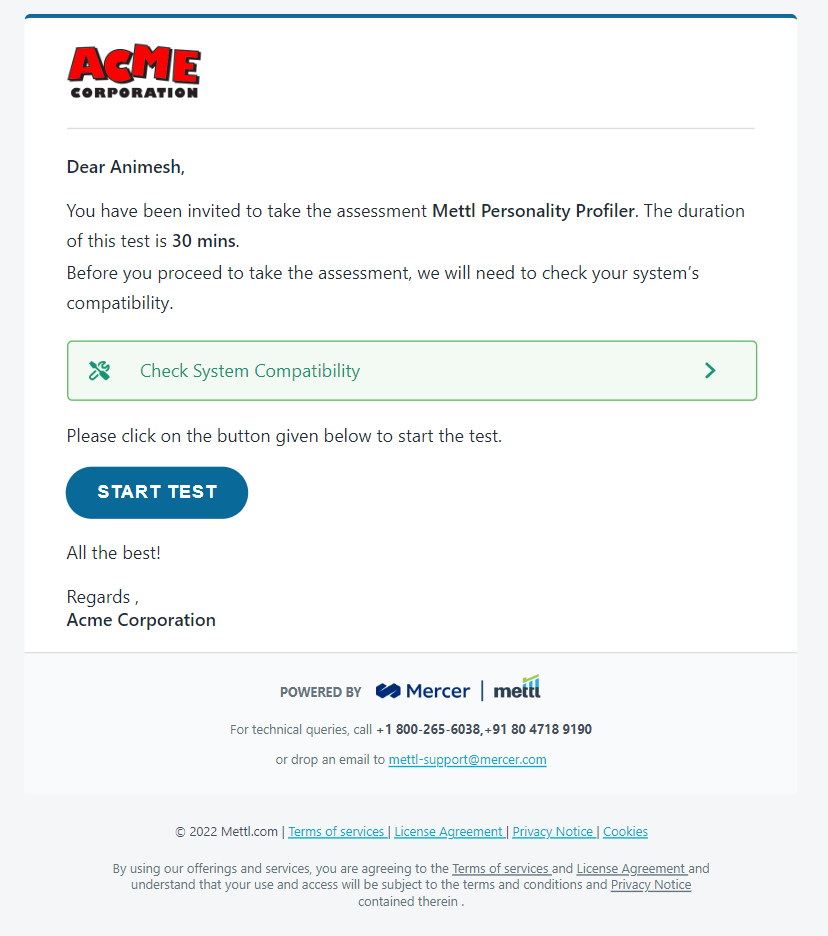 After it has been sent, the assessment's status will display in Greenhouse Recruiting on the candidate profile.
Once the candidate has submitted their test, the scorecard / interview kit will contain a link to view the submitted test in the Mettl application.
To see a candidate's results in Mettl, click View Report.