In an effort to improve our suite of products, Greenhouse Software regularly releases new product features, updates, and improvements. Stay up-to-date with what's new at Greenhouse by Following our Release Notes.
Find our releases for this week below:
Greenhouse Recruiting
When scheduling an interview through the Zoom integration, the generated meeting link now will be added automatically to the candidate confirmation email! The link will be included in the body of the email, as well as in any calendar files attached to the message.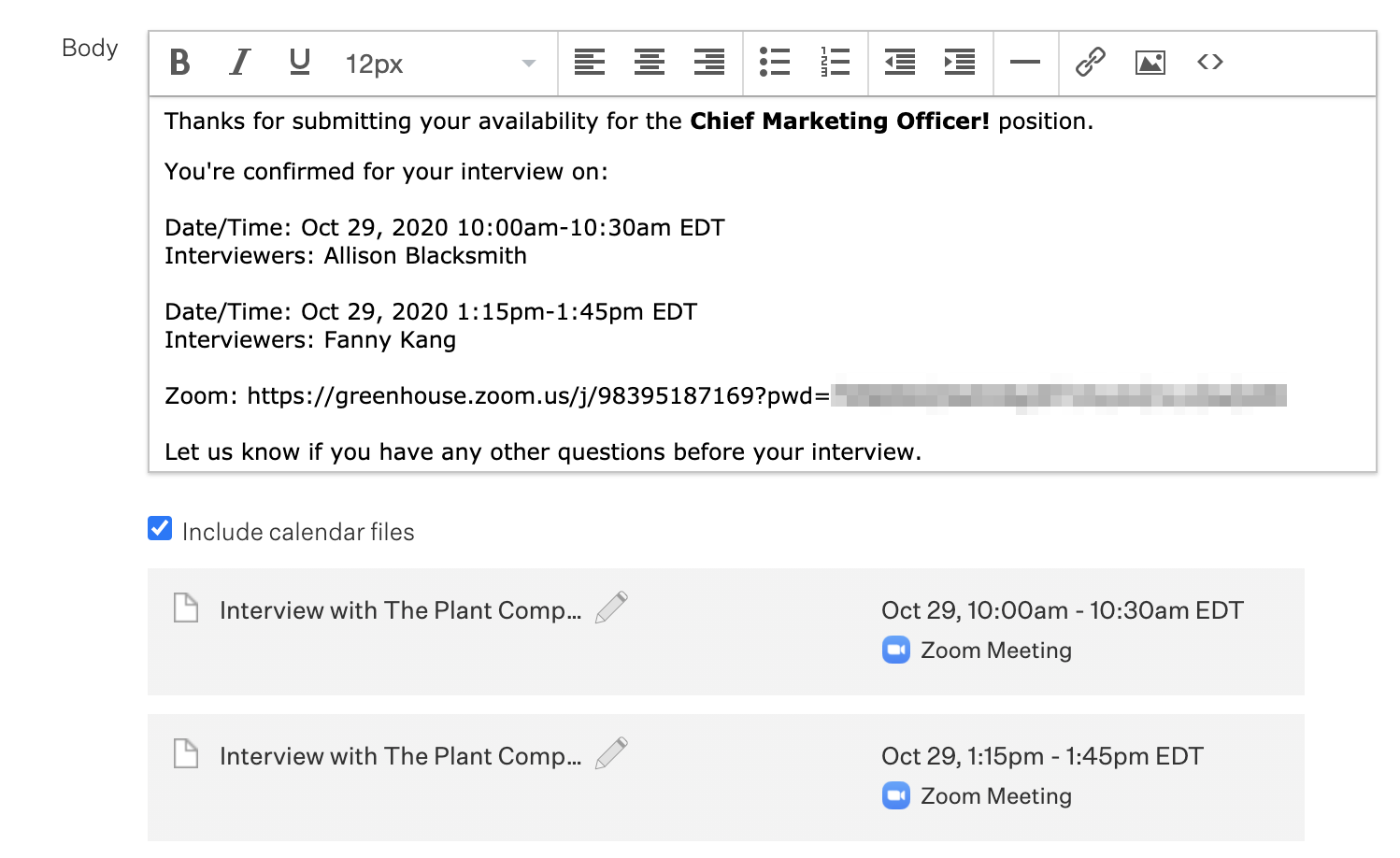 Integrations
Bug Fixes
In Greenhouse Recruiting, we resolved an "Uh oh! We're unable to load the report. Please try again later." error some users encountered when attempting to run a custom report through Report Builder. We apologize for the trouble this might have caused your team.
We resolved an issue that caused some users not to receive scheduled candidate reports as expected.
We fixed a bug in which only the first scorecard reminder was sent on jobs configured to use the Default Email Reminder. Moving forward, this configuration will continue to send reminders once per day for up to 10 business days, or until the scorecard is submitted.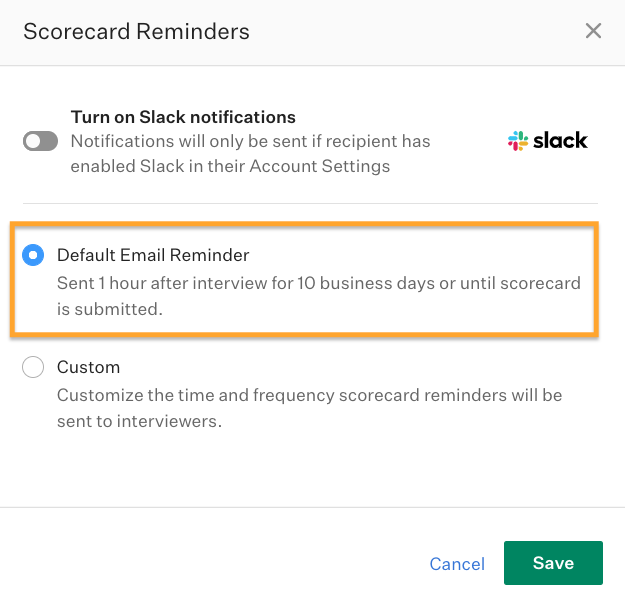 In Greenhouse Onboarding, we resolved an issue in which editing the font size of text in the Welcome Experience did not change the size of the text.