In an effort to improve our suite of products, Greenhouse Software regularly releases new product features, updates, and improvements. Stay up-to-date with what's new at Greenhouse by Following our Release Notes.
Find our releases for this week below:
Greenhouse Recruiting
Custom interview questions can now be copied from one Interview Kit to another! From the Edit Interview Kit page, click the Copy from another job? dropdown at the top right, then select a job and stage from which to copy. Finally, choose whether to copy the Interview Prep section, Custom Questions, or both. Click Copy when finished, and you're set!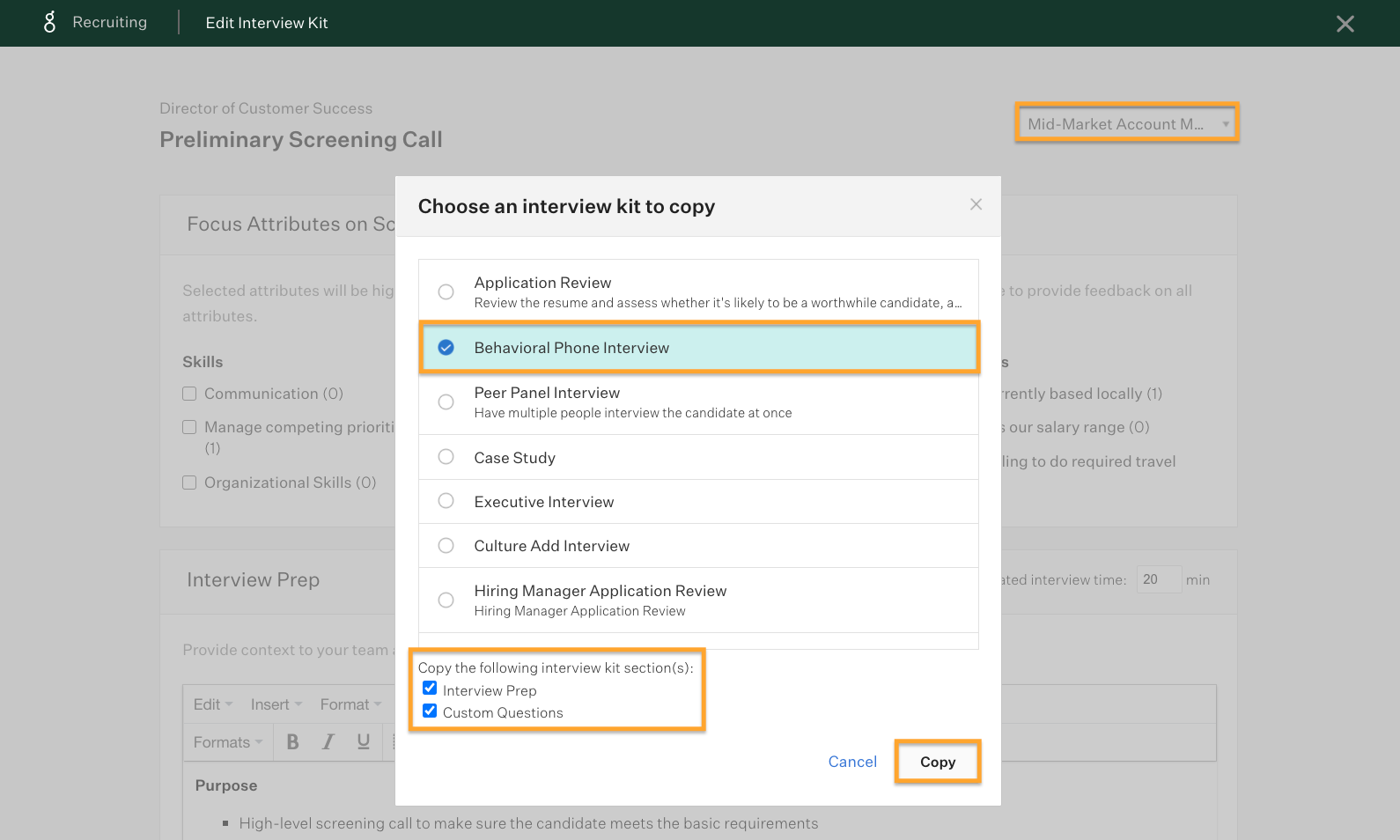 We've started removing the Interviewer permission level from some organizations as the final step in our simplified interviewing permissions update. This permission level will be removed from all organizations over the coming weeks. Click here to learn more about deprecating Interviewer permissions.
Integrations
Bug Fixes
In Greenhouse Recruiting, we released an update to improve page and modal load times related to editing take home test stages, sending tests to candidates, and manually uploading tests and assigning graders.
The Open Date and Close Date for openings will now be based on the time zone of the user completing the action. Previously, these dates were set using UTC.
We resolved an issue in which adding a single new opening to a job and then repeatedly clicking Save Changes could result in duplicate openings.
In the Harvest API, we fixed a bug that intermittently returned a 500 error when attempting to update user permissions on jobs, despite the request completing successfully. We apologize for any trouble this caused your team.