The bob integration allows you to automatically take newly-hired candidates from Greenhouse and add them to bob. To link your Greenhouse account:
In bob
Go to Settings

Select Integrations tab

Select Recruitment integration

Click on 'Create key and webhook' for Greenhouse



You'll get an endpoint URL and a secret key, with a 'copy' option.
In order to set notifications in bob please use the following article:
https://help.hibob.com/en/articles/3999892-ats-notifications
Now that you have both completed the following steps to link your accounts!
In Greenhouse
Step 1
Ask a Site Admin with Advanced permissions to log into Greenhouse

Have them select Configure > Users > Your Name

At the bottom of the page, select Can manage and configure web hooks

Save

Repeat for anyone else that should have access
Step 2
Now that you have the correct permissions, log into your Greenhouse account

Select Settings > Dev Center > Web Hooks > Web Hooks
You'll land on a page called Create a New Web Hook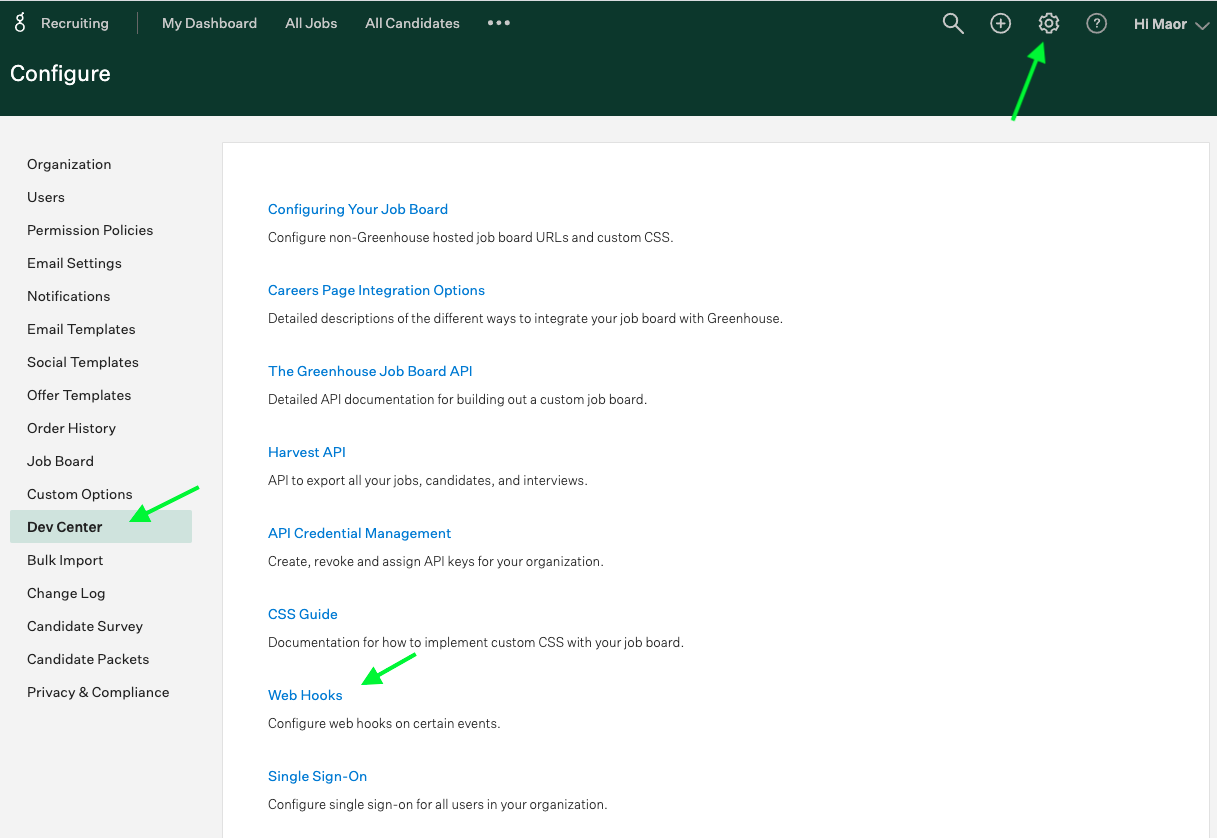 Name your Webhook — we suggest 'bob integration'

Input the Endpoint URL and Secret Key, then make sure the Web hook type is

Candidate has been hired

.

Press Create Web Hook.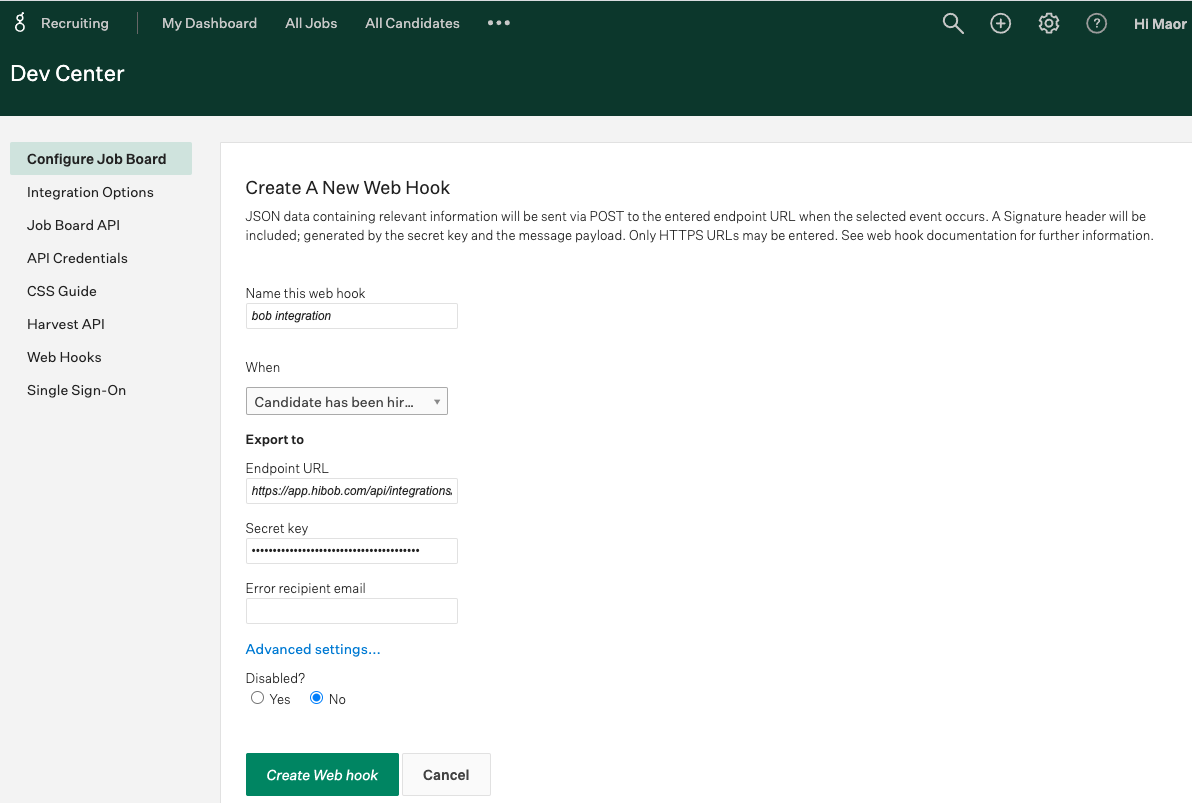 In bob
Once you mark your candidate as hired, they will be added to bob as a new employee, along with their basic data (full name, job title, email, start date etc.). A task will be created to notify you via email that a new employee has been added, with a direct link into bob so you can edit this employee's details, invite them into bob, start their onboarding process and so forth.
Which fields are mapped: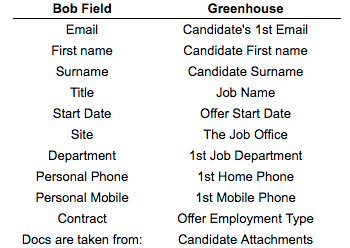 *Documents are taken from Candidate Attachments.
*Fields will also be mapped if added to the Applicant, Candidate, Job and Offer sections
in Greenhouse - with the same name as the field in bob.
Tip: If you want to include additional fields, all you need to do is add them to your customised bob fields - with the same field name used in Greenhouse.
Want to transfer more fields?
After setting up the integration, you may decide you want to share more information between Greenhouse and bob. If you would like additional information transferred over, please contact us with a list of items to add!