Permissions: Coordinator, Owner
Product tier: Available for Greenhouse Welcome and Greenhouse Onboarding subscription tiers
Choreographed introductions is a flexible email tool that allows your team to send customized notifications about a New Hire class to relevant employees at your organization.
For each choreographed introductions template your team creates, you can configure when the associated emails should be sent based on the start dates of the new hire cohort to be included in the email. If you prefer to stop sending a choreographed introductions email variation without deleting it entirely, you can do so by deactivating only that template. The template can be reactivated at any time if your team would like to begin sending it again.
To deactivate the delivery schedule for a choreographed introductions template, click Settings on your navigation bar and then click Emails on the left.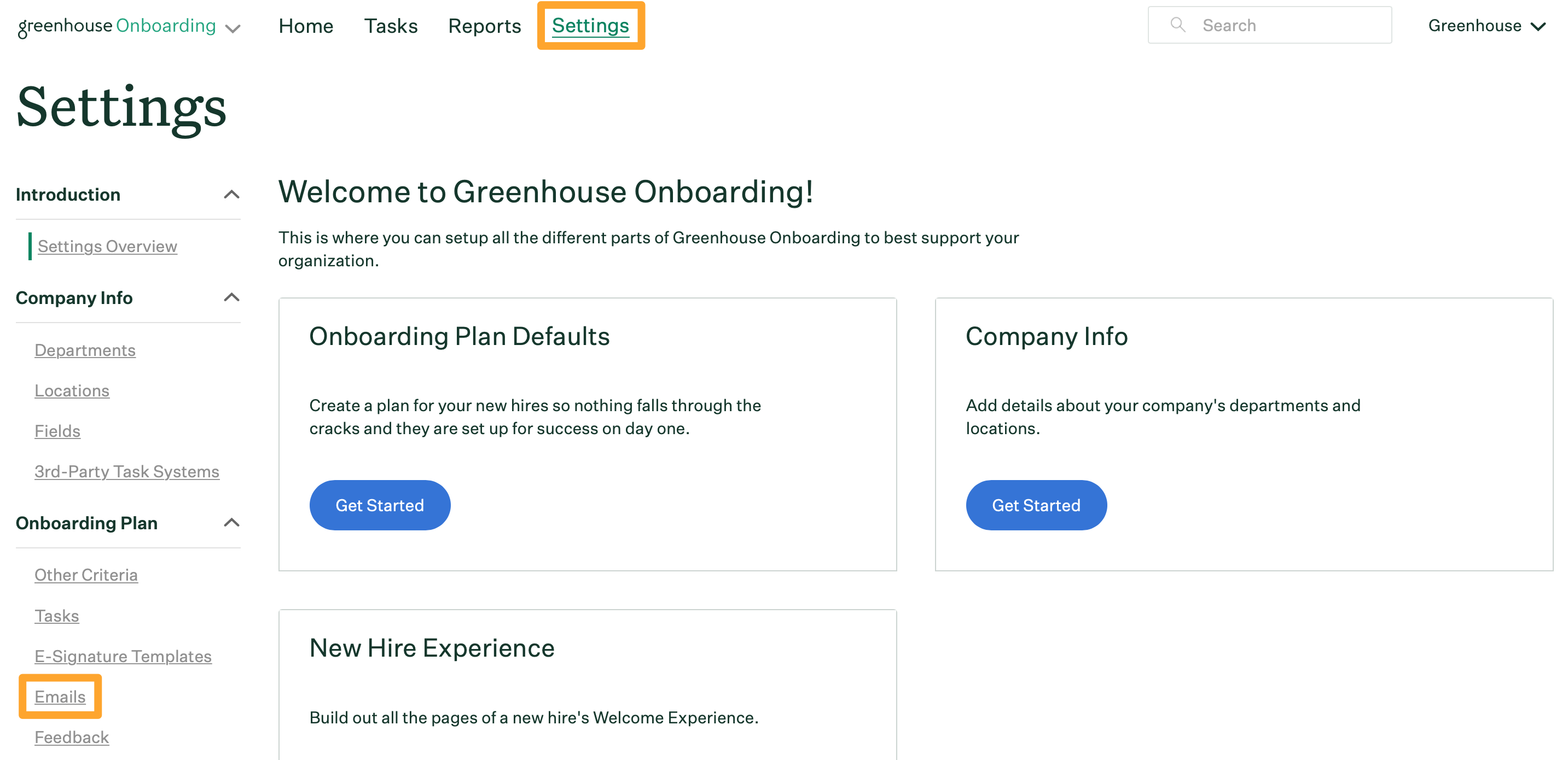 Scroll to the Choreographed introductions section and click the Published toggle beside the template to be deactivated so the toggle no longer displays a checkmark icon.

The choreographed introductions email will be paused and no additional emails will be sent from this template unless it is toggled back on.
To reactivate a choreographed introductions email template, return to the Emails page and click the appropriate toggle so a Checkmark appears.
To learn how to edit or delete a choreographed introductions email template, click here.