The HR Cloud integration allows you to automatically take newly-hired candidates from Greenhouse and add them to the HR Cloud system.
To link your Greenhouse account, got to https://corehr.hrcloud.com, login as a HR administrator role, and then click the "Settings" icon.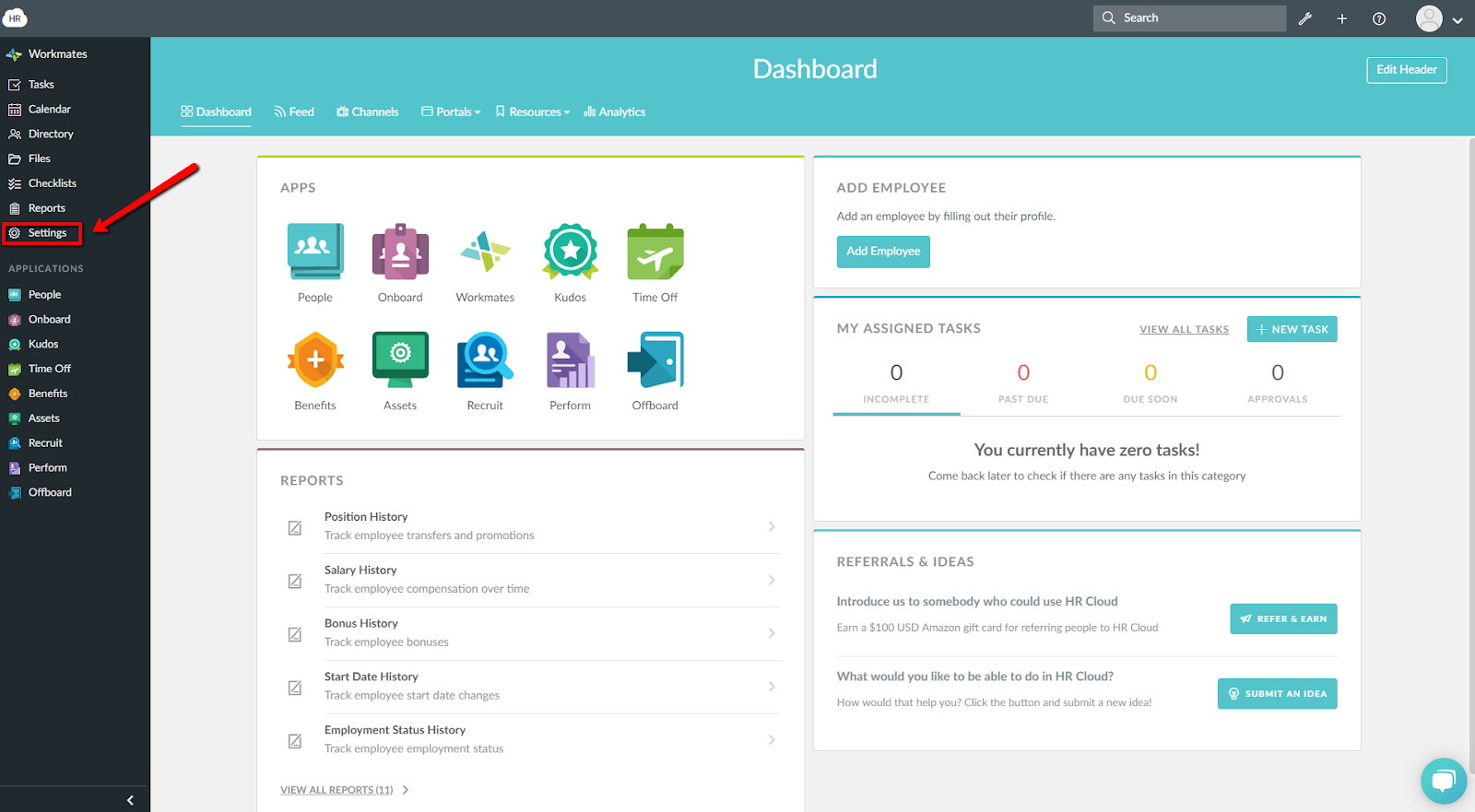 This is going to open settings page where you will see the "Integrations" section and then simply click on "Greenhouse.io" from the menu.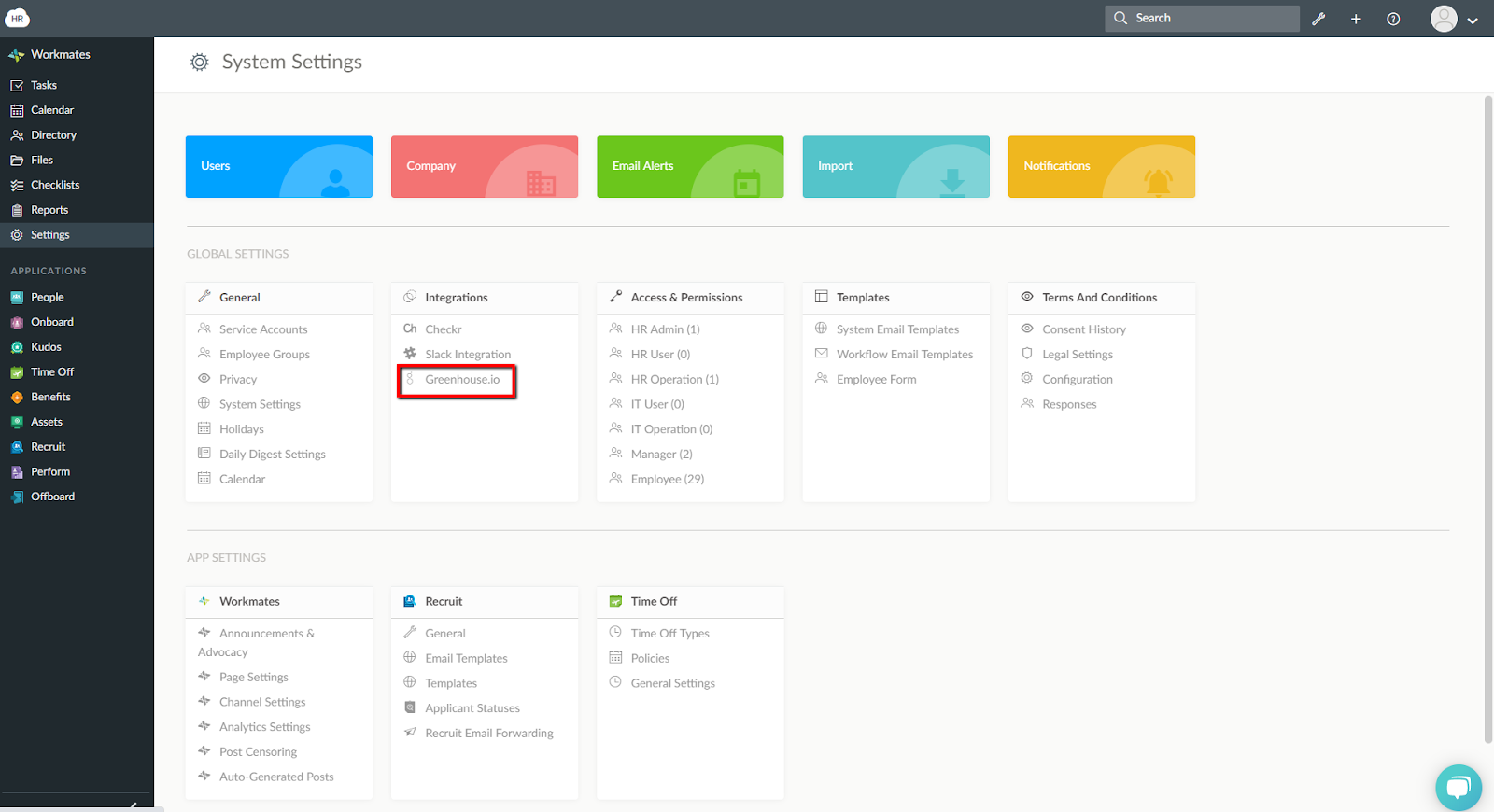 Next, turn the switch on and enable Greenhouse integration.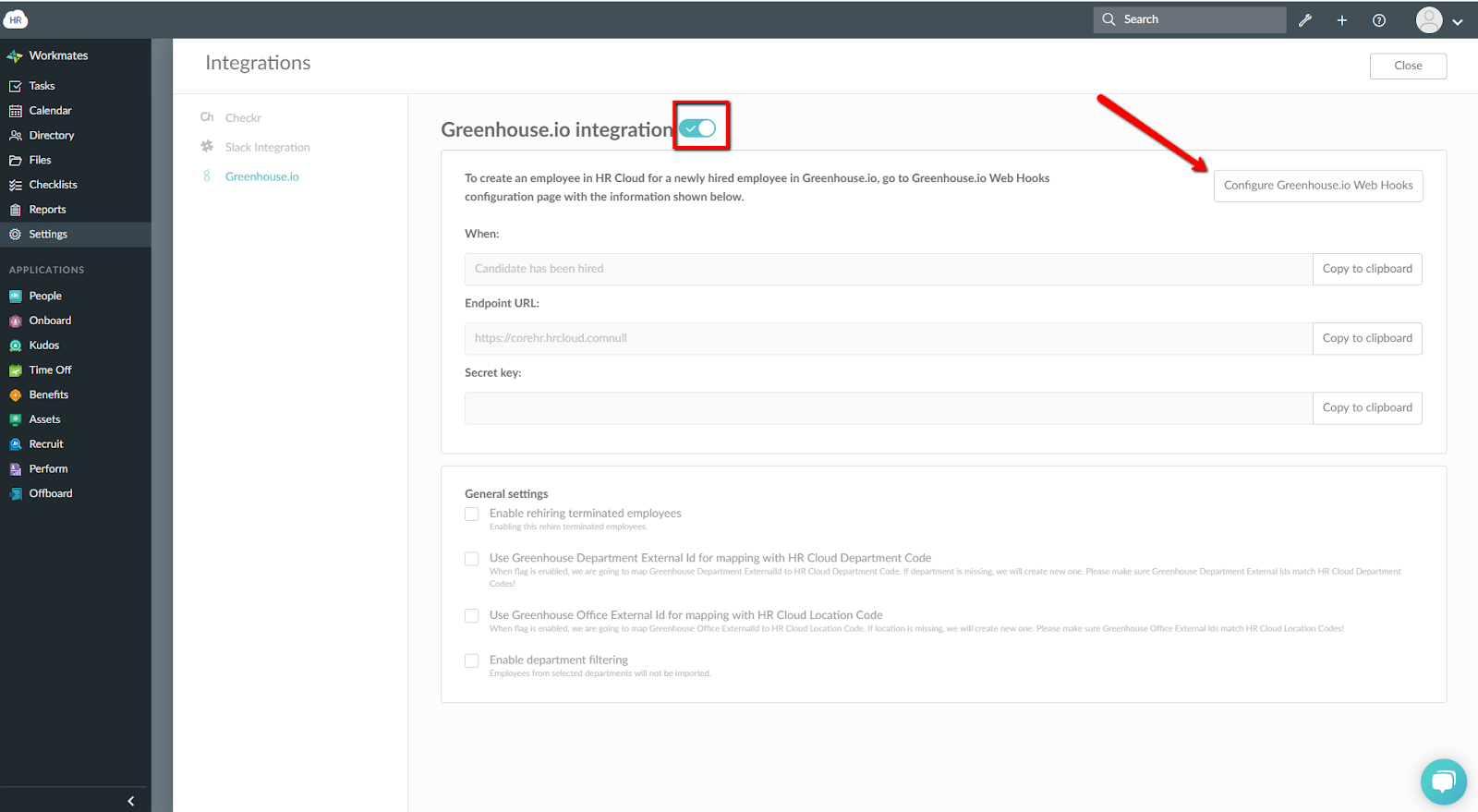 Click on the "Configure Greenhouse.io Webhooks" button which opens the Greenhouse webhooks settings page.
This page asks you to enter a few pieces of information.
You can choose any name for the webhook you want, but we recommend including "HR Cloud" in it to make it recognizable.
In the "When" field please choose "Candidate has been hired".
For the next few fields, HRCloud automatically generates information you need to enter. You need to copy "Endpoint URL" and "Secret Key" from HRCloud and paste them into Greenhouse.
If you want to receive information about any errors enter the recipient email in the provided field.
Press "Create Webhook" and That's it! Your Greenhouse account and HR Cloud account can now talk to each other. From now on all of the Greenhouse newly hired candidates will be automatically created in HR Cloud system.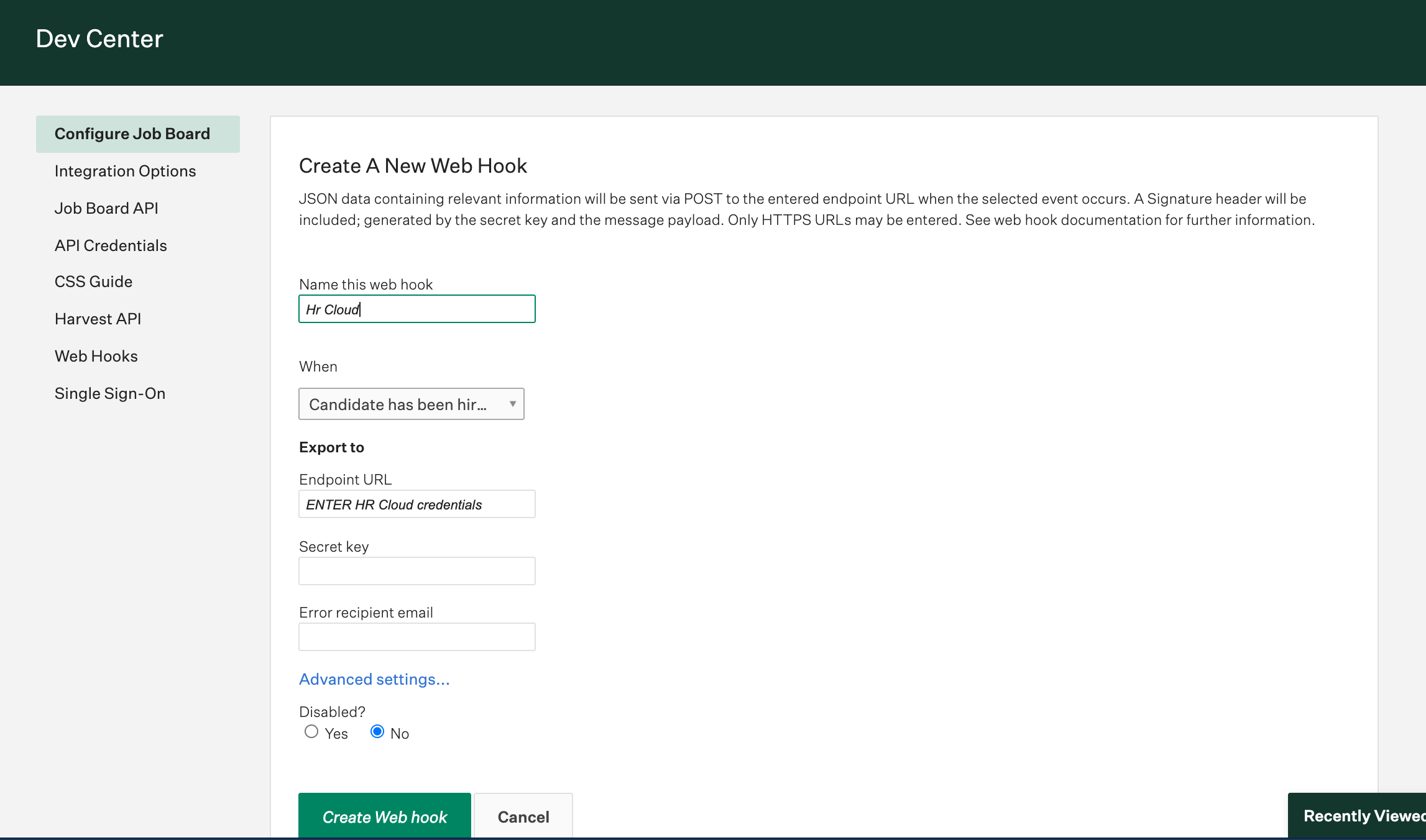 After using the integration, you may decide you want to share more info between Greenhouse and HR Cloud. If you would like additional information transferred over, please reach out to the HR Cloud Customer Success team at support@hrcloud.com.
List of fields that get mapped from Greenhouse to HR Cloud: