In an effort to improve our suite of products, Greenhouse Software regularly releases new product features, updates, and improvements. Stay up-to-date with what's new at Greenhouse by Following our Release Notes.
Find our releases for this week below:
Greenhouse Recruiting
For organizations with Data Retention Rules enabled for one or more offices (GDPR), you can now select Custom Demographic Data and EEOC responses in the data set that is deleted for candidates.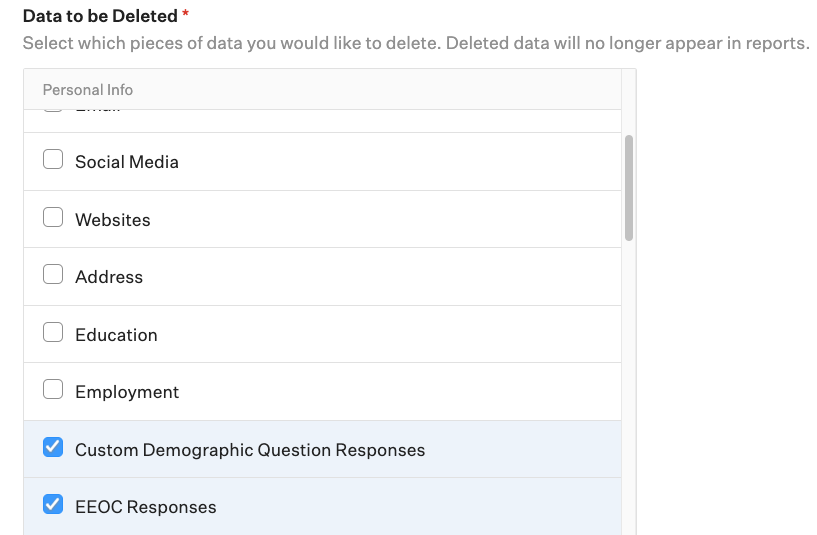 Integrations
Bug Fixes
We recently fixed an issue in Greenhouse Recruiting where deleted Take Home Tests were sometimes still attached to emails sent to candidates.
Greenhouse Onboarding users can now successfully use single quotation marks in custom field names. Previously, a custom field with a single quotation mark in its name would break Welcome Experience tokens. We apologize for any inconvenience this may have caused.