Zinc offers automated references and background checks in Greenhouse. We help customers put scalable checking processes in place that will give you clear candidate insights and delight your candidates.
Retrieve API Key From Zinc
Log into your Zinc account at http://zinc.work/sign-up
From your Zinc profile, navigate to your account page by clicking your Name in the bottom left-hand corner.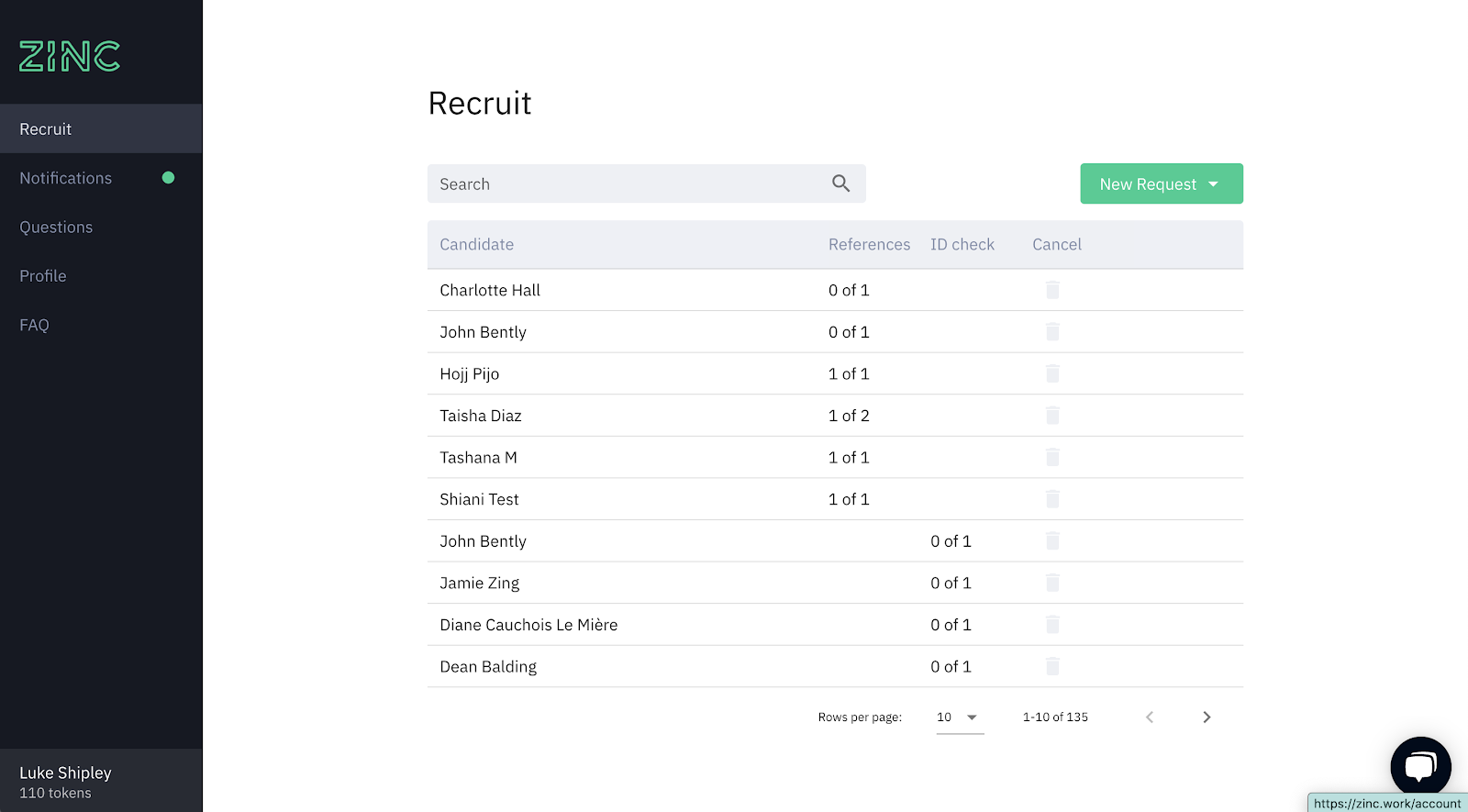 Scroll and click Generate API key.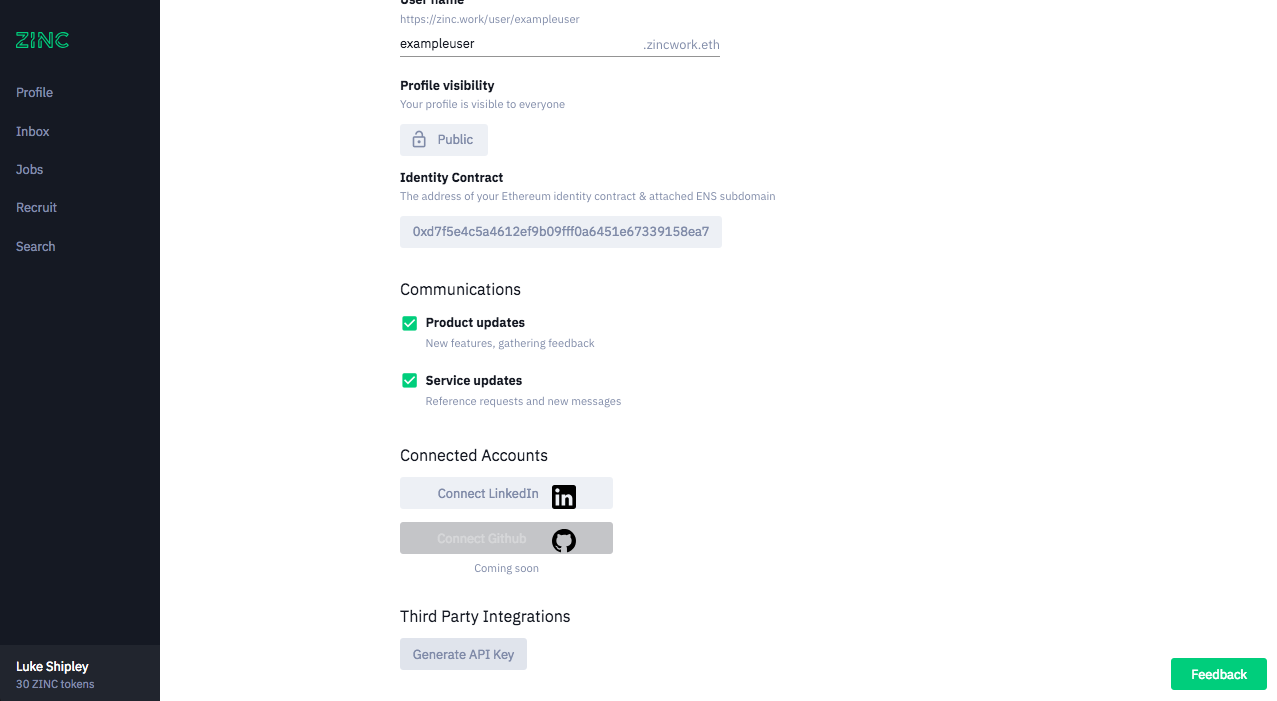 Copy your API key, you will need to enter this into your Greenhouse account.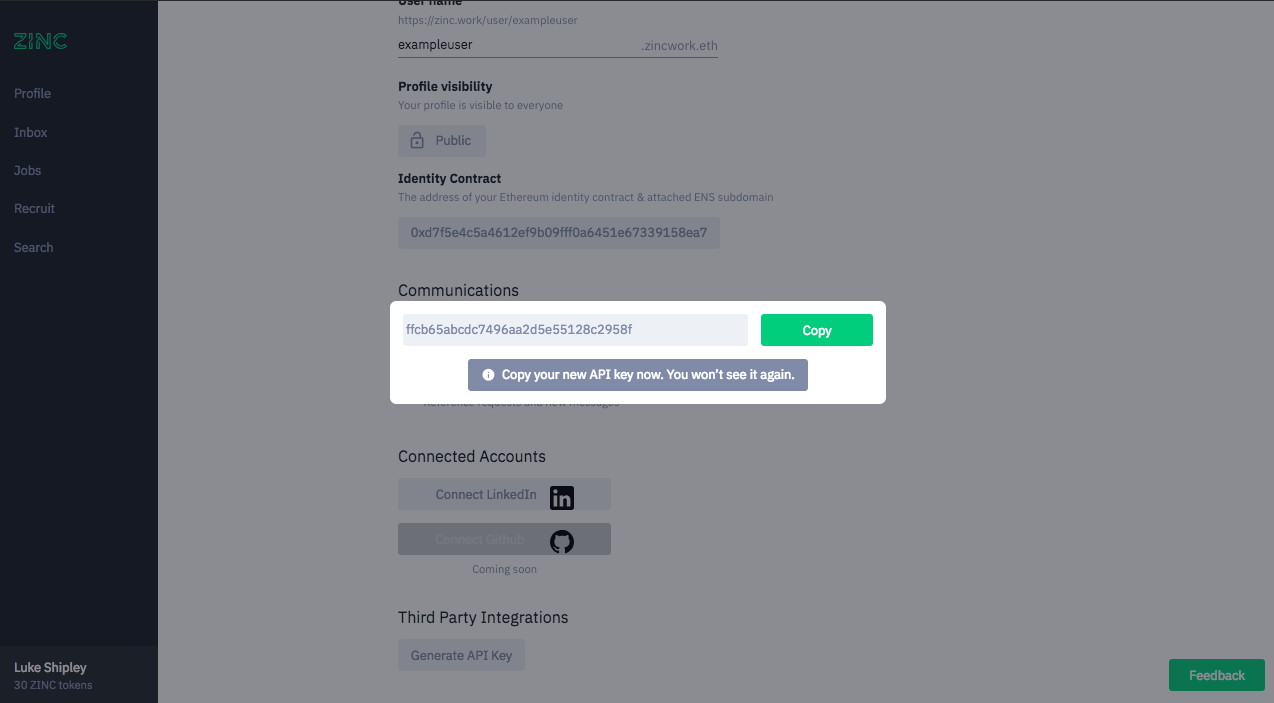 Enable Greenhouse/Zinc Integration
Once you have your Zinc API key, fill out the form at www.greenhouse.io/asksupport or click here to open a ticket.
Note: Do not send the API key in this initial email.
The Greenhouse Support Team will respond with a SendSafely link for you to enter your API key. A notification will be sent to the Greenhouse Support Team after you have entered your API key and they will email you to confirm that your API key has been set up in your account and your integration is enabled.
Note: To verify your identity, the Greenhouse Support Team might request you provide a Support Verification Code before adding the API key to your organization's account.
Add Background Check Stage to Interview Plan
Once the integration is enabled, add the Zinc background check by first navigating to a job (All Jobs > Job)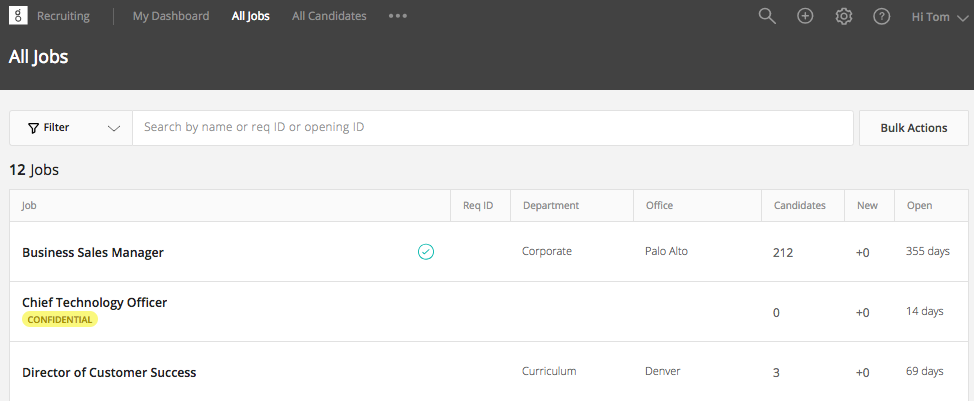 From the Job page, click Job Setup and navigate to Interview Plan on the left-hand panel.

Navigate down the page and click +Add a Stage. Select the Zinc background check from the subsequent list.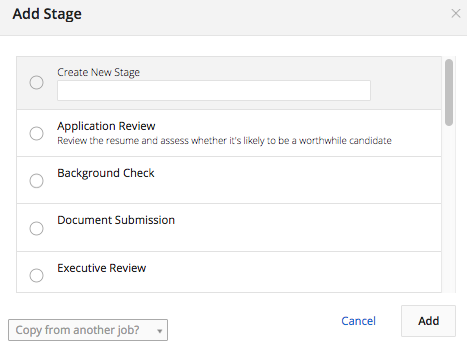 How to use Zinc
Here's a step by step guide to requesting checks from Greenhouse and viewing a candidate report: https://zinc.work/integrations/greenhouse
Custom branding: if you wish to add custom branding to your candidate's journeys please contact your Zinc account manager.
Edit your reference questions: If you wish to edit the questions asked in references, you can do so from your Questions page in Zinc. You can also enter your company values and things you want Zinc to analyse for across your checks.
Build your background check packages: if you wish to change the background checks shown in the Greenhouse check packages please contact your Zinc account manager.