In an effort to improve our suite of products, Greenhouse Software regularly releases new product features, updates, and improvements. Stay up-to-date with what's new at Greenhouse by Following our Release Notes.
Find our releases for this week below:
Greenhouse Recruiting
Coming Soon: Greenhouse Recruiting is excited to announce that in the near future we will support Explicit Consent as a possible legal basis for your organization's GDPR configuration.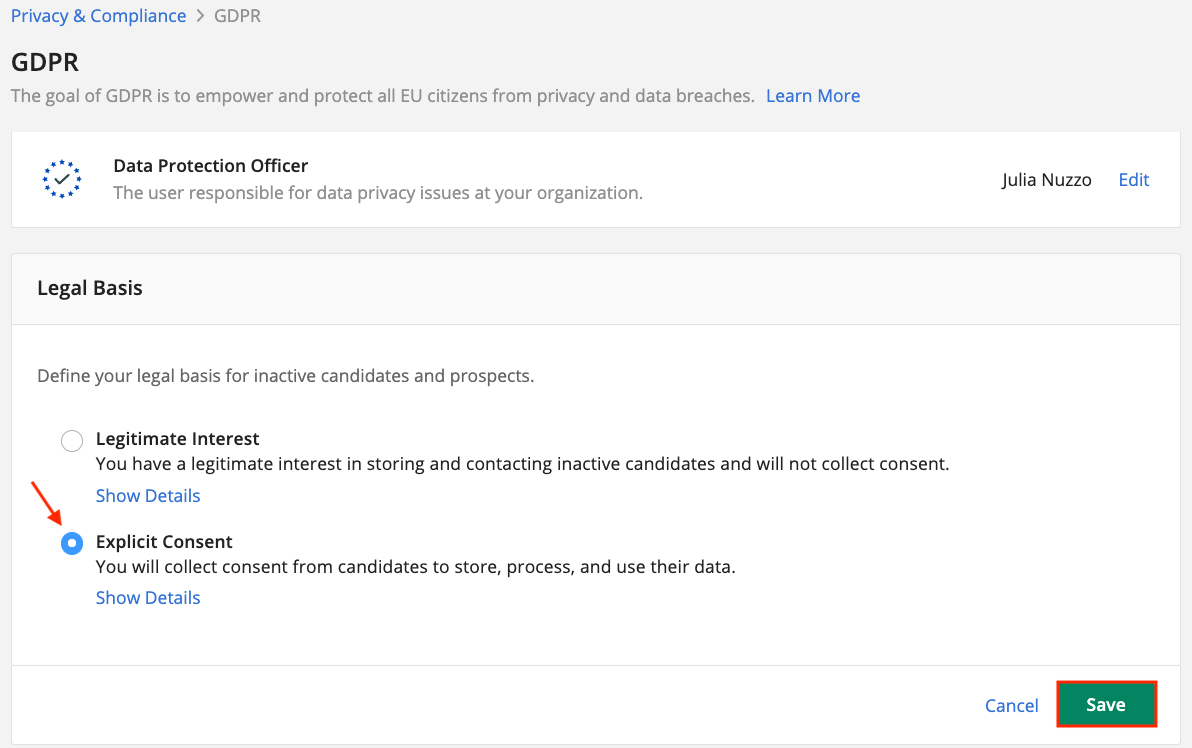 BI Connector
We are making changes to the Greenhouse Analytics schema on May 14th, 2020. Click here to learn more.
Integrations
Organization's who utilize LinkedIn RSC can now add individuals found on LinkedIn directly to a prospect pool in Greenhouse Recruiting. Click here to learn more.
Candidate Testing: CodeSubmit
Bug Fixes
We recently fixed a reported issue for jobs with multiple job posts. The bug caused the Job Details tab to disappear on a candidate's Interview Kit if the first job post in the list was turned OFF. We apologize for any inconvenience this may have caused.