In an effort to improve our suite of products, Greenhouse Software regularly releases new product features, updates, and improvements. Stay up-to-date with what's new at Greenhouse by Following our Release Notes.
Find our releases for this week below:
Greenhouse Recruiting
This is a reminder that all organizations who utilize the Outlook 365 integration will need to update the integration to the Graph API by Wednesday, April 15, 2020. Organizations that have not migrated by this date will be migrated automatically. After migration, users might experience a disruption in their ability to schedule interviews until they reconnect their individual calendars.
Offer Exceptions can now be configured to track against custom opening fields! Click here to learn more.
We have added Finnish as a supported language for external job posts. To change the language for an external job post, navigate to the Job Post Edit page and click the Application Language dropdown.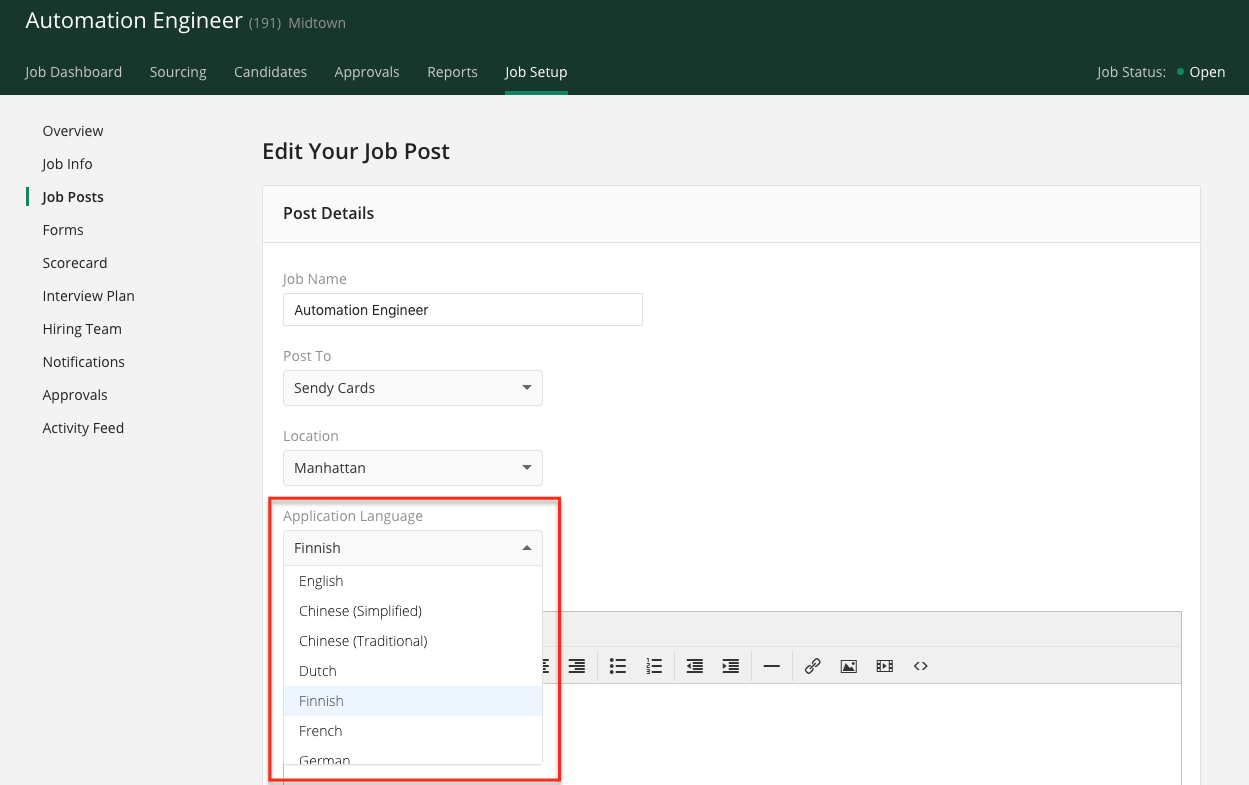 Coming Soon: In the near future, we will be updating the UI for how your organization manages custom fields (including any dependent custom fields)! While we will not introduce any new functionality in this update, we hope this redesign makes managing custom fields a more intuitive experience. Stay tuned in the coming weeks to learn more!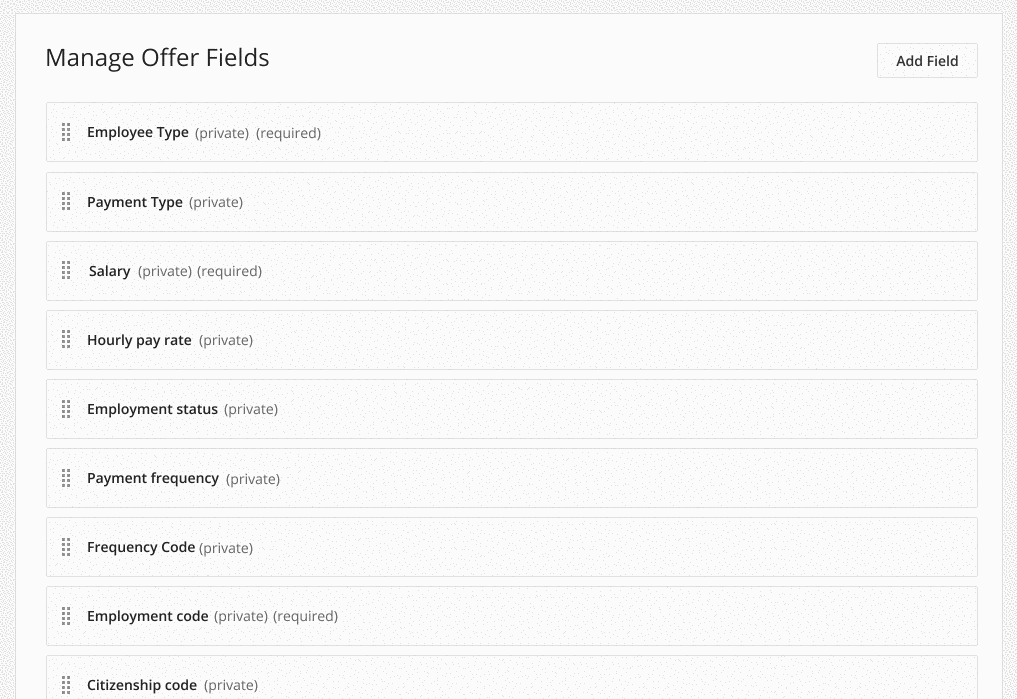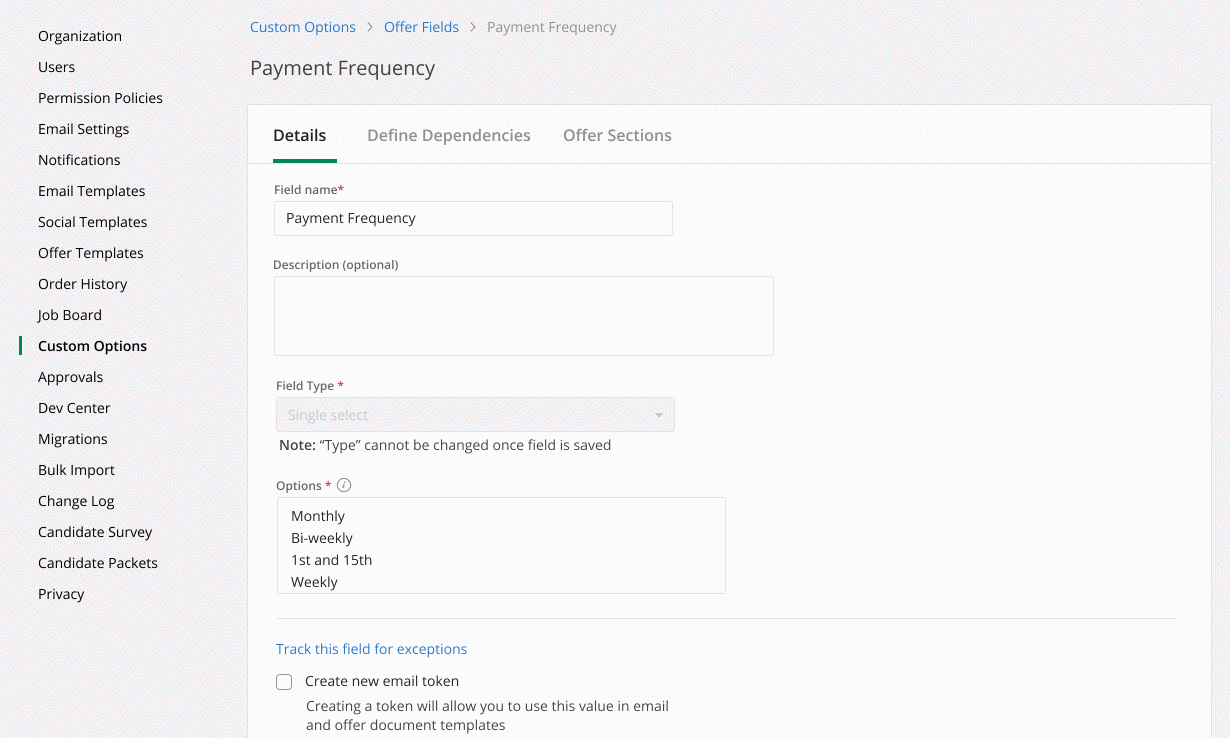 API
In the Harvest API, we have updated the scheduling workflow to more closely match that of the in-app scheduling experience. To learn more, please see the Harvest Change Log.
Integrations
Bug Fixes
In Greenhouse Recruiting, we adjusted the Submit Availability page so candidates can submit availability for future times only. If a candidate attempts to submit availability which includes times that have already passed, they will encounter an error and be required to update their selection before submitting.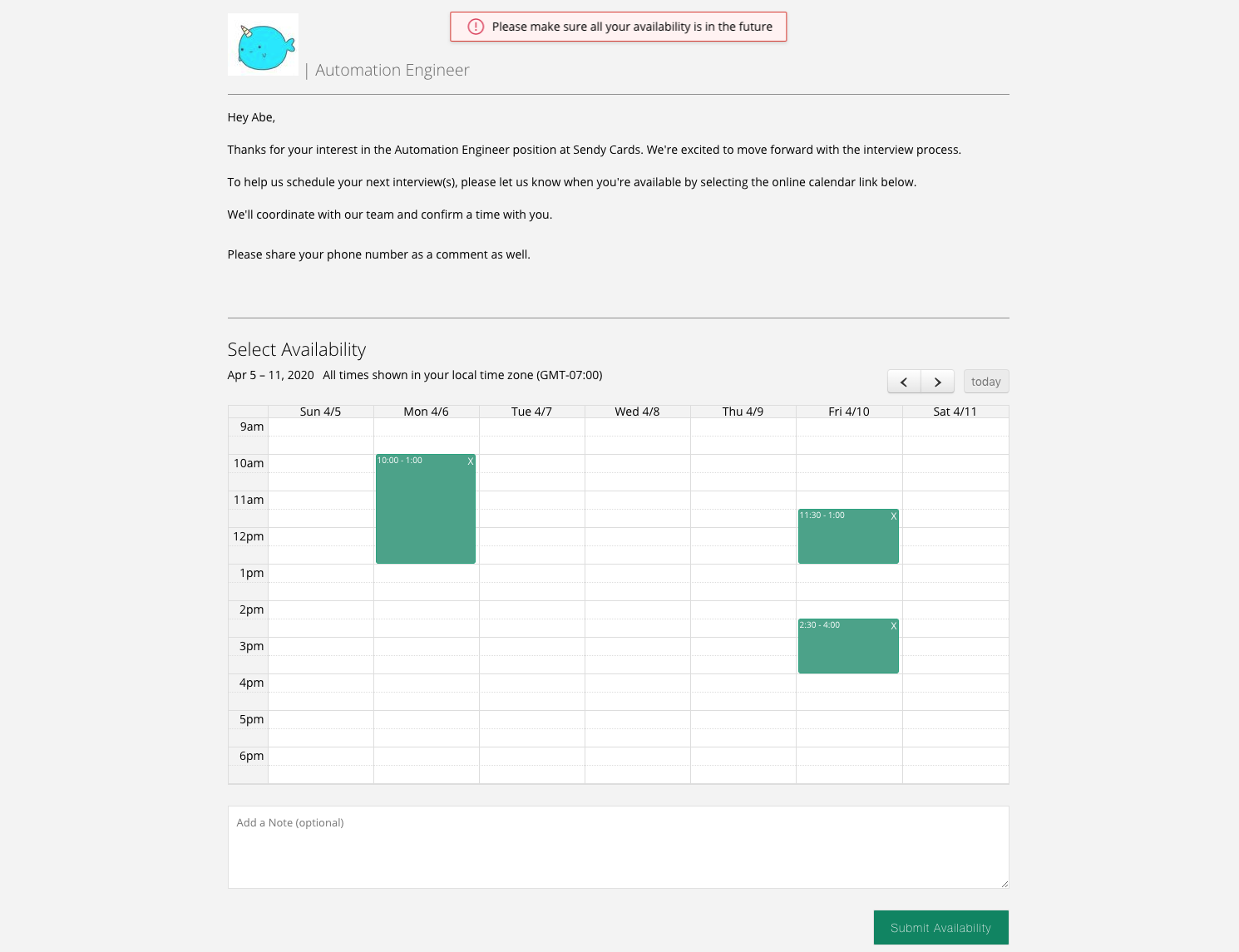 A recent update unintentionally removed type-to-search functionality from the Close Reason dropdown in the Accept Offer modal. Type-to-search has been restored in the Close Reason dropdown, and we apologize for the inconvenience.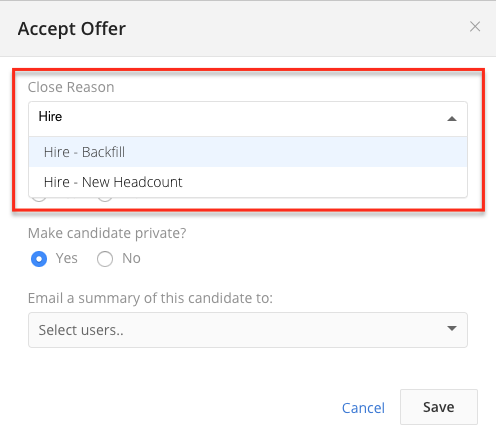 We fixed a reported issue where sending a Job Post Request with the Basic Info fields hidden still sent the Education fields to the candidate. With this fix, if the Basic Info fields are hidden, the Education fields will no longer be sent.
We fixed a reported issue regarding Custom Agency Questions configured for specific Offices and/or Departments failing to load. We apologize for the trouble this issue might have caused your team and your Agency Recruiters.
A user should not be able to access any information on a private candidate profile unless the user has permission to create and view private candidates. We resolved an issue where users with permission to view

private attachments

, but without permission to view

private candidate profiles

, inadvertently could access private attachments on private candidates if the user had submitted a scorecard for the candidate before the candidate was marked as private. Moving forward, a user can access private attachments on a private candidate profile only if they have both of the following permissions:

Can see private notes, salary info, manage offers, request approval, and approve jobs/offers
Can create and view private candidates / prospects