Remotive specializes in finding remote tech talent, serving the 53.3% of developers who say "remote options are a top priority" (Stack Overflow 2018). Since 2014, millions of professionals have interacted with Remotive's content. Companies using Remotive to source technical talent tap into a community of active and passive job seekers.
In this article, we will cover how to:
Obtain Job Post URL in Greenhouse Recruiting
To start, navigate to the external job post you would like to share to Remotive.
If are a Job Admin with permissions on the job, or a Site Admin, you can find the external job post by navigating to the job > Job Setup tab > Job Posts.

From the Job Posts page, locate the job post you wish to share to Remotive and click the View Live icon beneath the job post title.

This will open the job post on your careers page. Copy the URL from your browser bar, and then save the URL to share with Remotive in the next step.
If you are neither a Job Admin with permissions on the job nor a Site Admin, navigate to your company's external careers page, search for the job you wish to share to Remotive, and copy the job post's URL from your browser bar. Save the URL to share with Remotive in the next step.
Post Job to Remotive
To share the job post on Remotive, navigate to Remotive's Post a Job page at https://remotive.io/job/post/new.
Scroll down the page to find the ATS services section, and click on the Greenhouse Recruiting icon.

Paste your external job post URL in the provided dialog window, then click Import.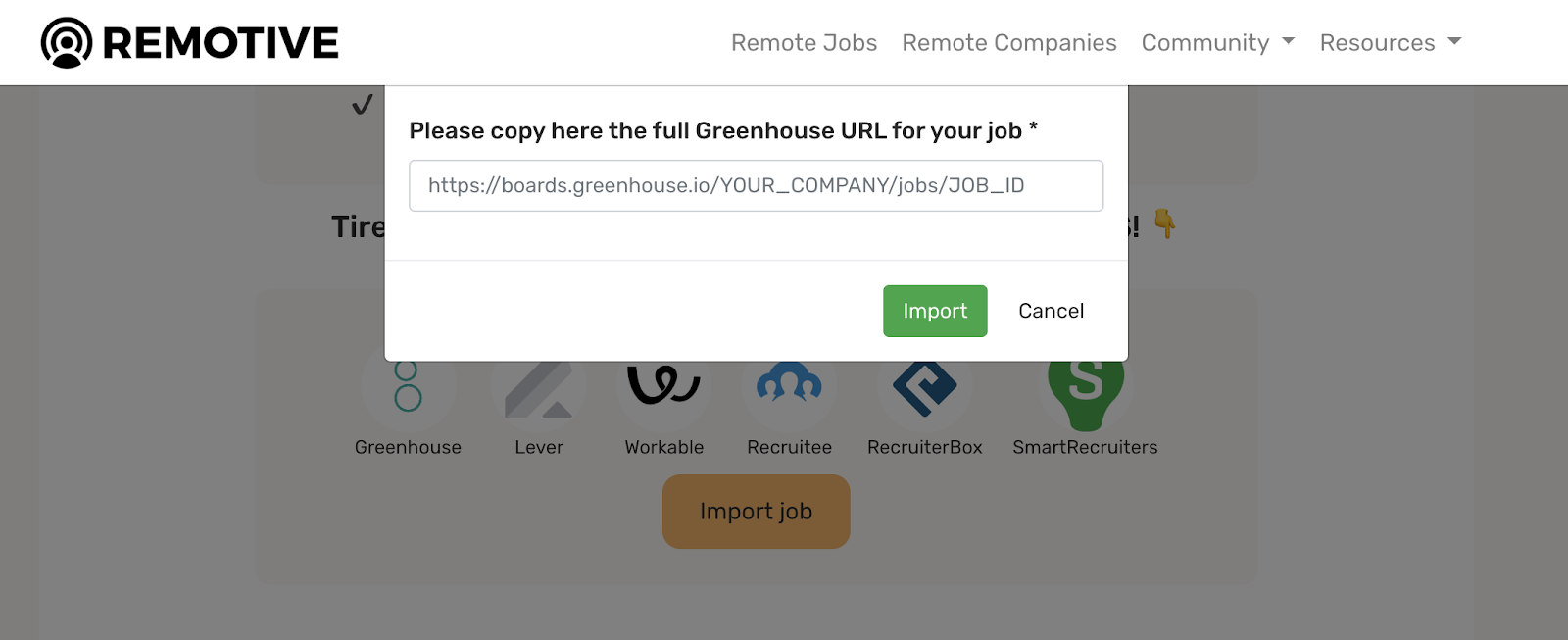 Note: Be sure your job post URL uses the following format: https://boards.greenhouse.io/YOUR_COMPANY/jobs/JOB_ID.
That is it! Your listing will appear on the platform Remotive.io. Here is an example of a job posted to Remotive: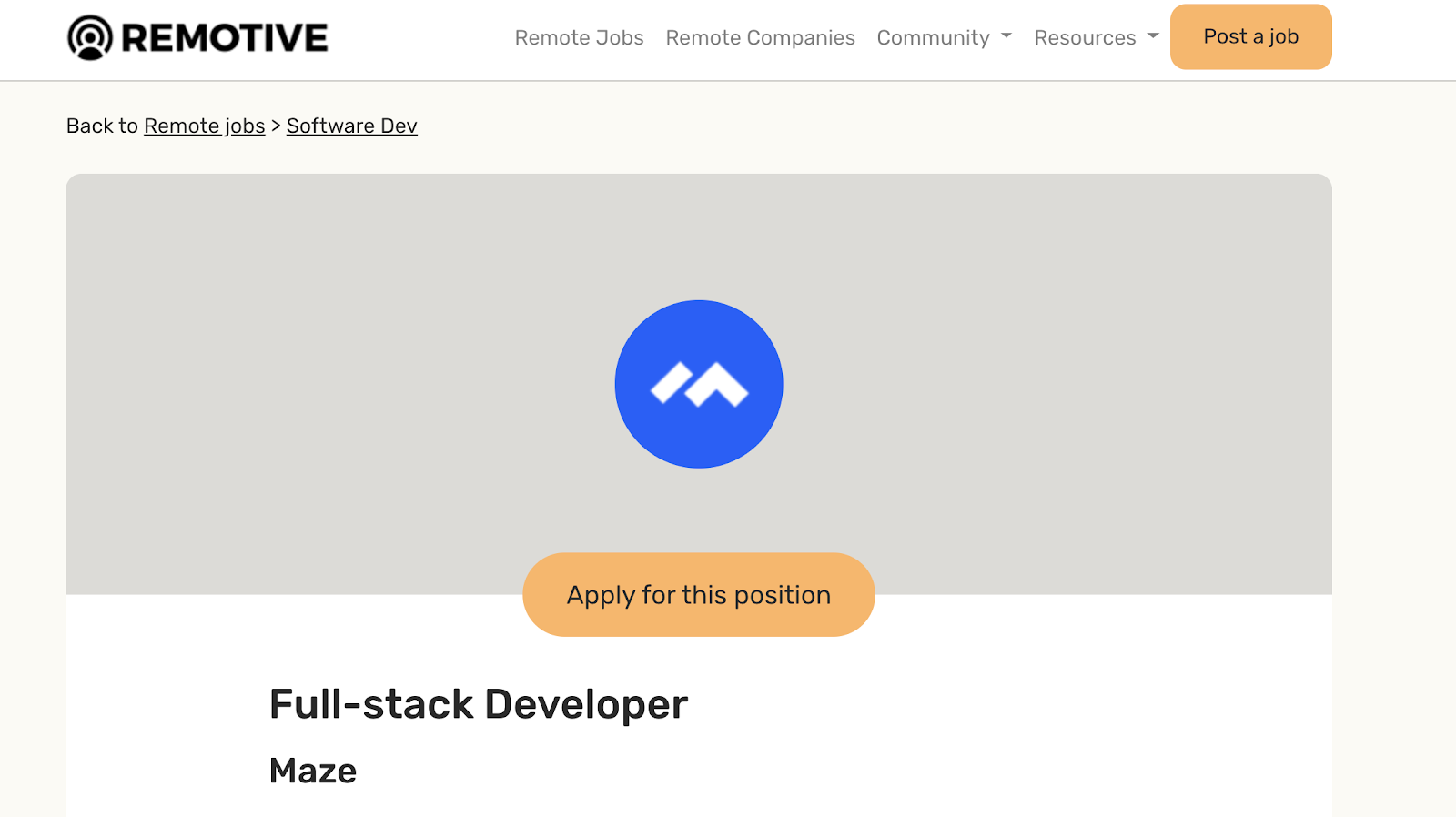 At the top and at the bottom of the job listing, candidates have the option to click Apply for this position.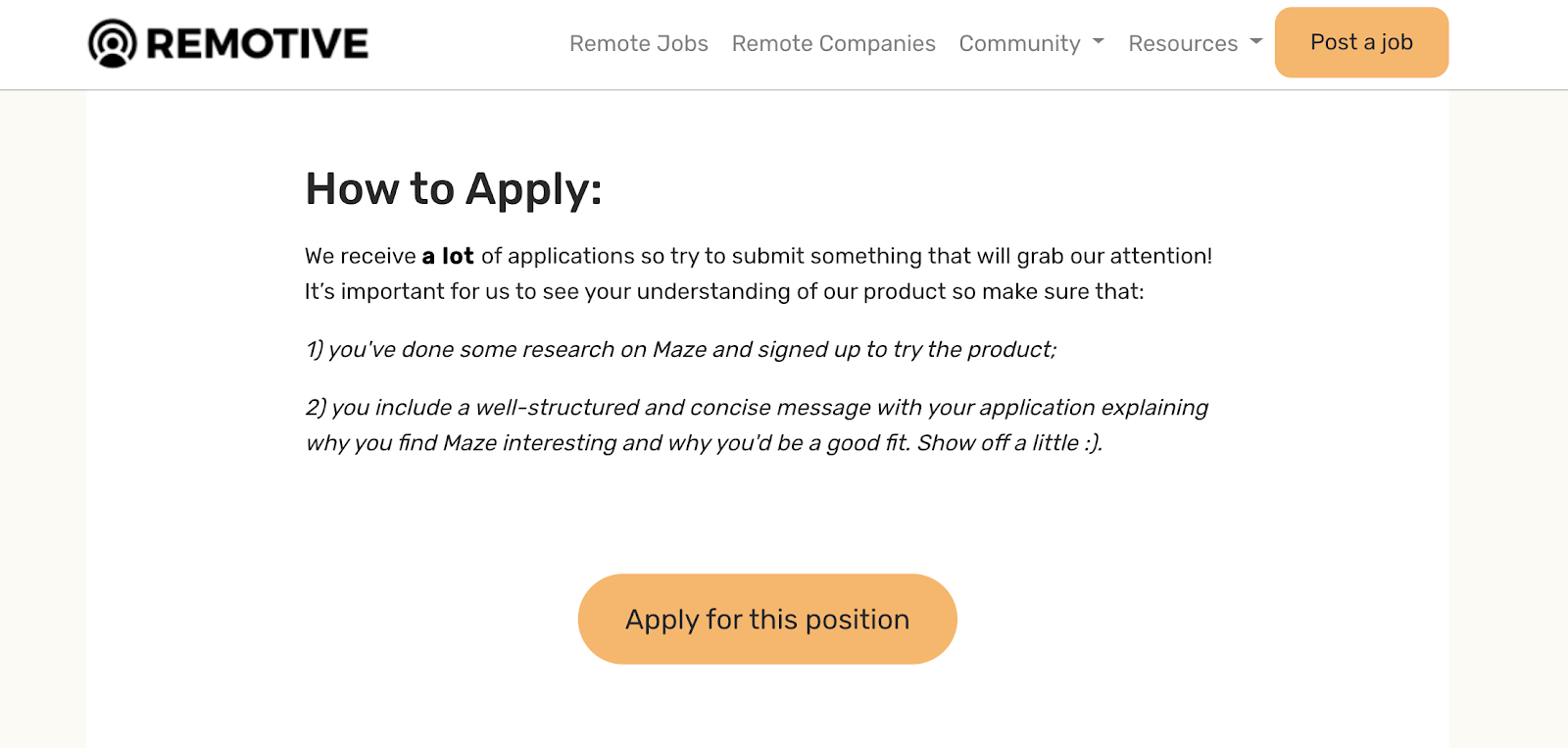 If candidates click the Apply for this position button, they will be redirected to your job post on your own external careers page. If candidates click this button to be redirected to your careers page, the following UTM will be added automatically to the URL: &utm_source=remotive. This will allow you to monitor which candidates originated from the Remotive Job Board.
Get Help
For questions or troubleshooting, email the Remotive team at hello@remotive.io.