In an effort to improve our suite of products, Greenhouse Software regularly releases new product features, updates, and improvements. Stay up-to-date with what's new at Greenhouse by Following our Release Notes.
Find our releases for this week below:
Greenhouse Recruiting
Coming Soon: Organizations with Greenhouse Inclusion can soon create up to 20 different custom demographic question sets to ask more nuanced demographic questions on job posts and/or candidate surveys. Click here to learn more.

All organizations can now view and cancel candidate bulk actions

If a candidate bulk action was performed mistakenly or erroneously, the user who performed the candidate bulk action can abort the task before it is completed to keep any data from being lost and reverse the action.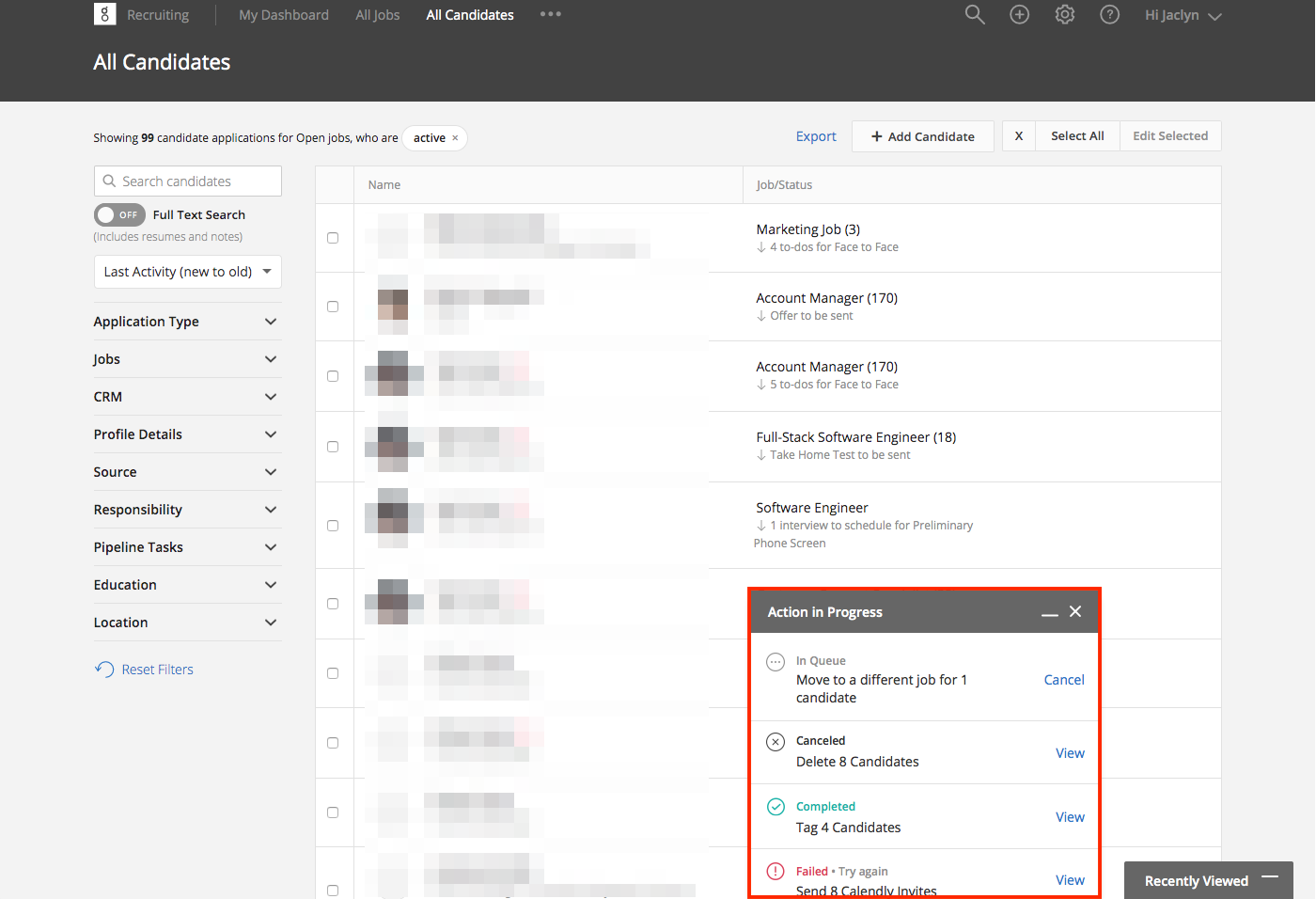 The Application Language for your organization's job posts can now be configured for Italian.

Your organization can now require agency recruiters to include resumes and email addresses on all candidate submissions. This new configuration can be managed via the Permission Policies page.

Greenhouse Onboarding
Greenhouse Onboarding is excited to announce the launch of the Weekly Task Summary email. This email summarizes all tasks that are assigned to a particular user and includes any newly assigned tasks and overdue tasks. The email is scheduled to be delivered every Monday. Click here to learn more.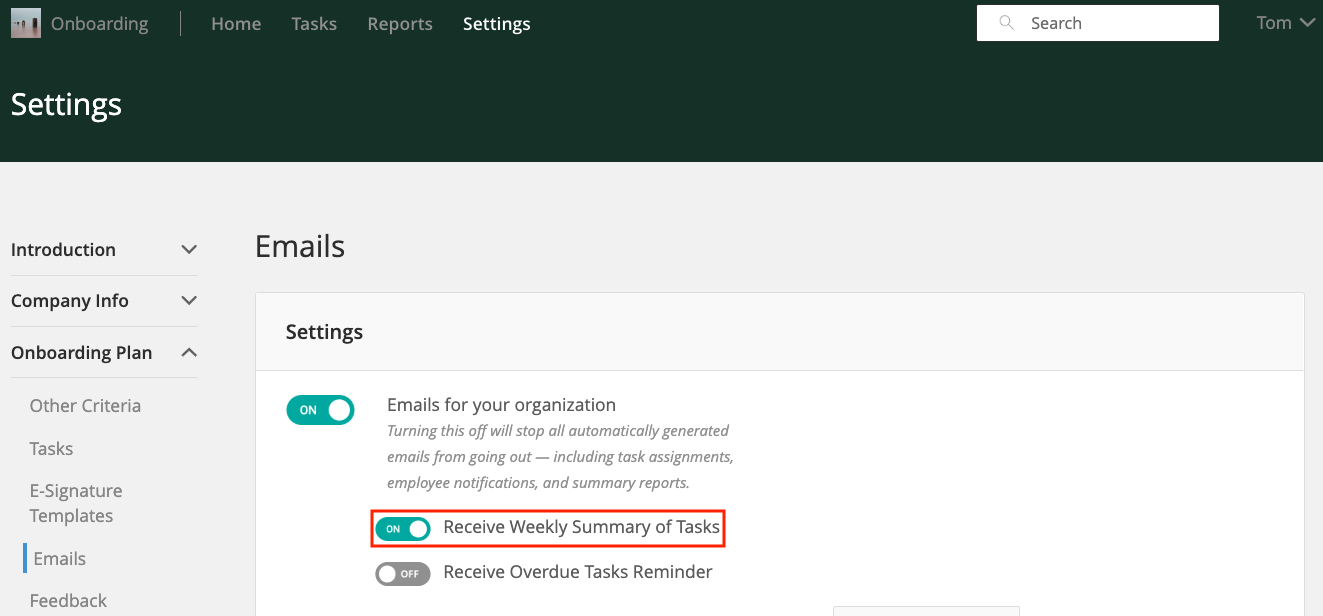 Additionally, we just released the Overdue Tasks Reminder email which will be delivered daily to users in your organization with any overdue tasks. Click here to learn more.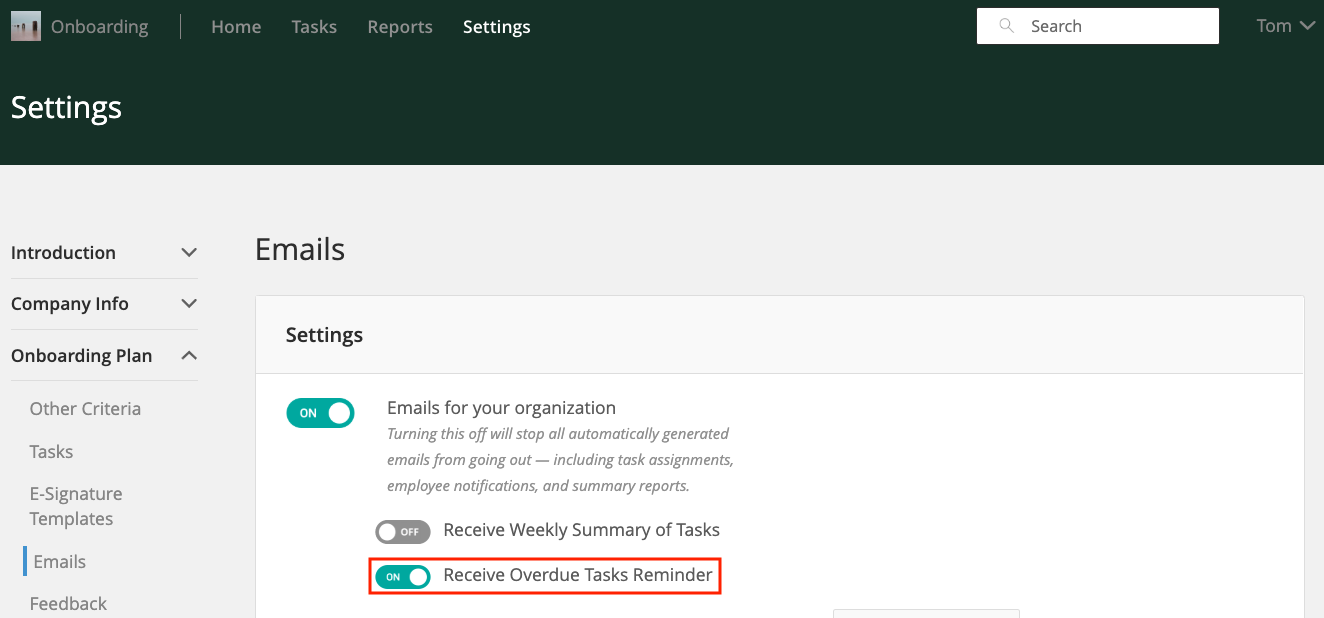 Integrations