Permissions: Site Admin who can edit another user's advanced permissions
Product tier: Available for Advanced and Expert subscription tiers
Greenhouse Recruiting allows your organization to edit the user-specific permissions for multiple users at the same time using the bulk action feature. With the bulk action feature, you can edit individual user-specific permissions for a single permission level at a time.
Modify permissions in bulk
To modify permissions in bulk, click the Configure icon
> Users.
Refine your list of users with the filters at the top of the page.
Note: You can only assign user-specific permissions to users who are all at the same Permission level.
Under the Filter section, click Bulk Actions.

Select the users you wish to edit by selecting the checkboxes in the left column. You can click Select All to check all the boxes or use Quick Select to find a user from a dropdown.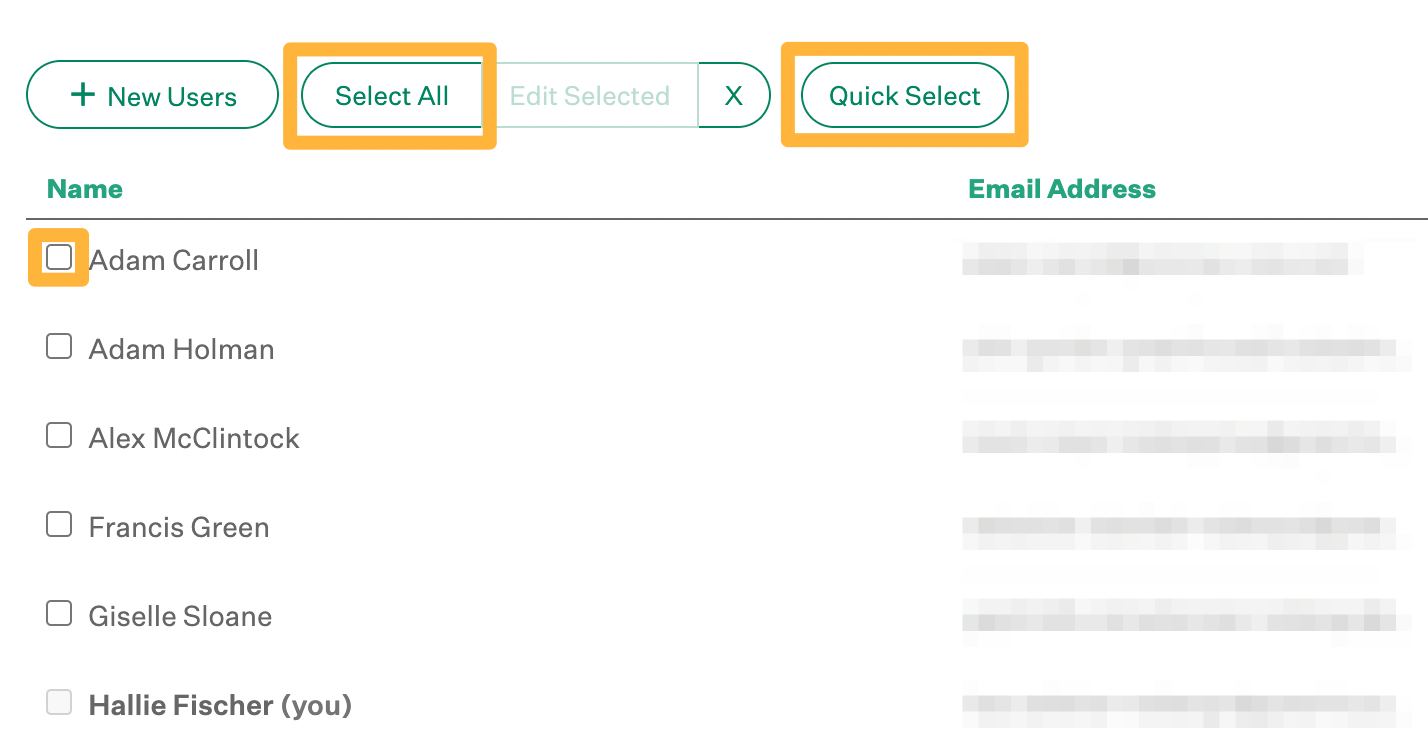 When all the users are selected, click Edit Selected.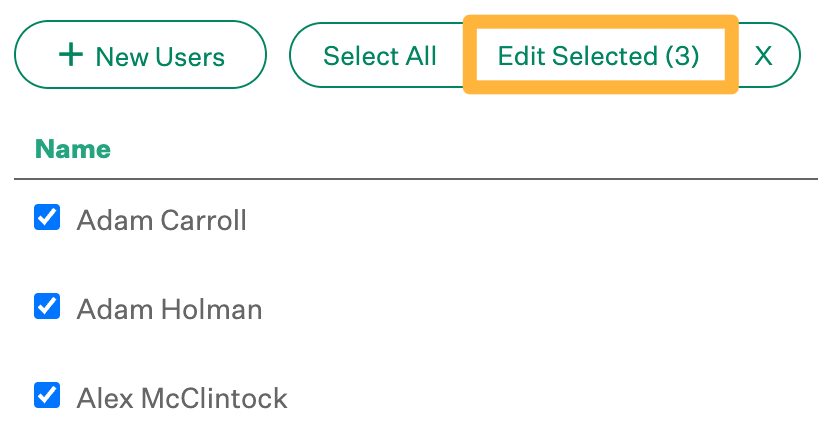 In the Edit Users window, click Edit User-Specific Permissions.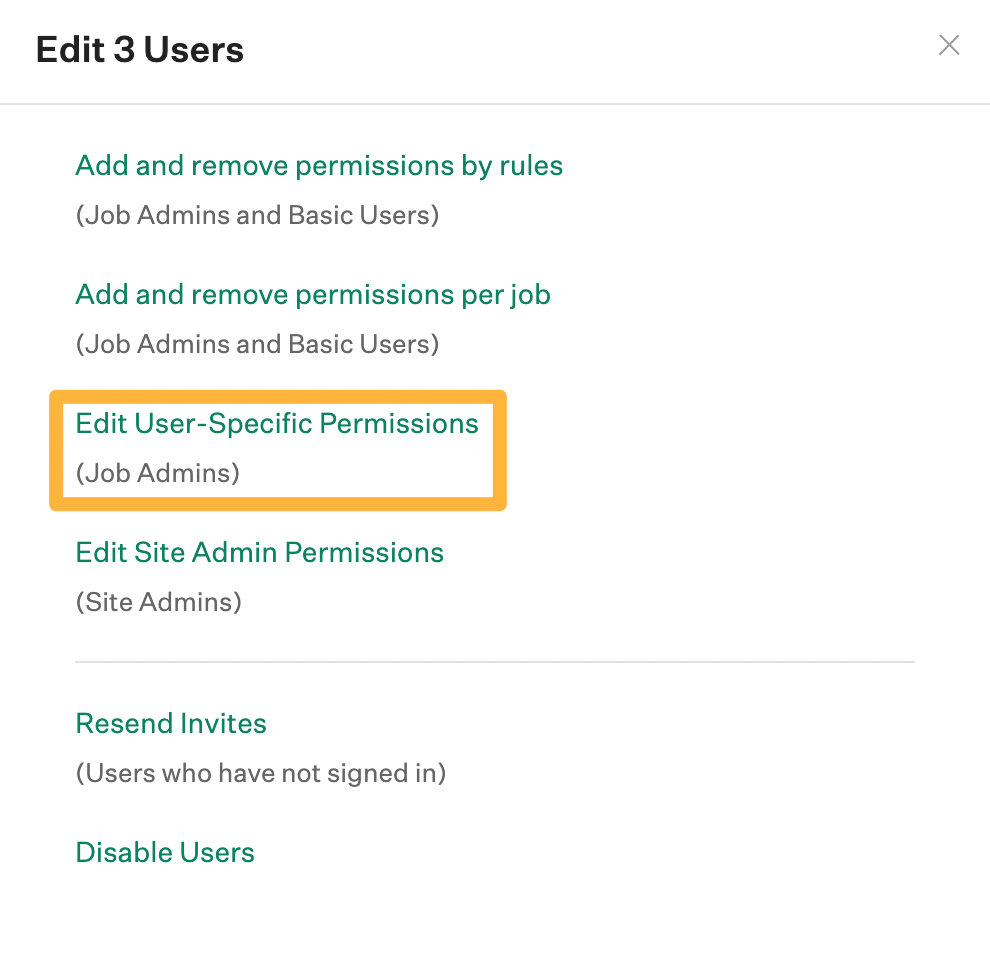 Note: If you are trying to update users with the Site Admin permission level, click Edit Site Admin Permissions instead.
For each user-specific permission you wish to edit, click Turn all on to grant the permission to all selected users, or click Turn all off to remove the permission from all selected users. This will edit the user-specific permission setting for every user included in the bulk action. Skip any user-specific permissions you do not wish to edit in bulk.
When finished, click Save Permissions.