Permissions: Site Admin, who can see private notes, salary info, manage offers, and approve jobs/offers, and create/override default approval flows
Product tier: Available for Advanced and Expert subscription tiers
If a user configured to be an offer approver is unable to approve an offer (for example, the user is currently on sabbatical), a user with a Site Admin permission level and the following user-specific permissions can approve an offer in the absent user's stead:
Can see private notes, salary info, manage offers, and approve jobs/offers
Can create and override default approval flows
Click Jobs from the navigation bar and select a job from the subsequent list that requires an offer approval override.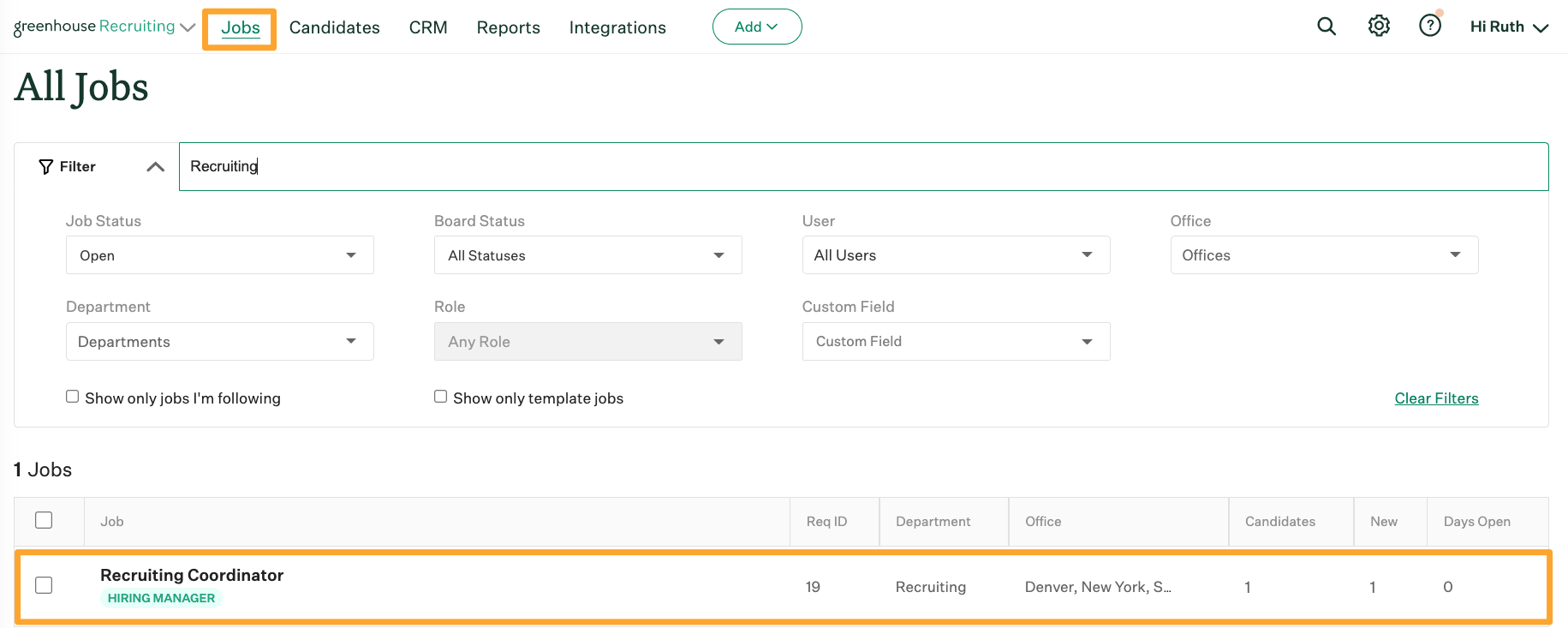 Navigate to Approvals on the job navigation.

From the Approvals page, navigate to the Offer Stage Candidates panel. Locate the desired candidate offer and from the Approval Details panel, click Mark as approved.

Note: This process will only override the user's approval for the particular offer and will not remove the user from the default offer approval process. This process will need to be repeated manually for any other offer that requires an approval override.
The offer approval will be overridden and display which user overrode the original approver.