Resume-Library is America's fastest-growing job board offering flexible hiring packages. Users can post their jobs across 100+ specialist sites in Resume-Library's network, and search for over 13 million candidates from every industry nationwide.
Greenhouse Recruiting's integration with Resume-Library allows you to seamlessly search and view resumes in Resume-Library's database until you find the perfect match for your jobs. Once you have found the perfect candidate, simply unlock their resume and import their details straight into your Greenhouse Recruiting account! In this article, we will cover how to:
Create a Harvest API key for the Resume-Library integration
To configure the Greenhouse Recruiting / Resume-Library integration, you'll need to create a Harvest API key.
Follow the steps in this article to create the key, and verify that the credentials and permissions below are selected when configuring the Resume-Library integration.
Credentials
In the Create New Credential box, make the following selections:
API Type: Harvest
Partner: Resume-Library
Description: Resume-Library Harvest API Key
Permissions
Verify that the following permissions are selected for the Resume-Library integration:
Candidates
Sources
User Roles
Users
Please provide your Harvest API key to your Resume-Library onboarding team so they can set up the integration.
Use the Resume-Library integration with Greenhouse Recruiting
Follow the following steps to use the integration:
Log into your Resume-Library account and hover over the cog icon to surface the dropdown menu
From the dropdown, select Integrated Services
Locate Greenhouse and switch the toggle to On, then click Re-authenticate
Next, enter your Harvest API key created in Greenhouse Recruiting, and click Authenticate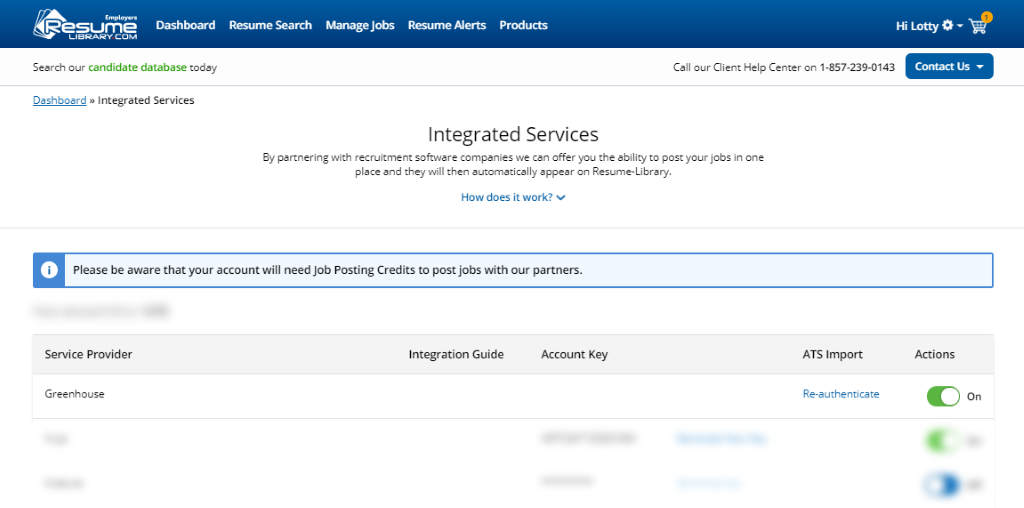 Click Search Resumes. Enter your search criteria, then click Search Resumes again.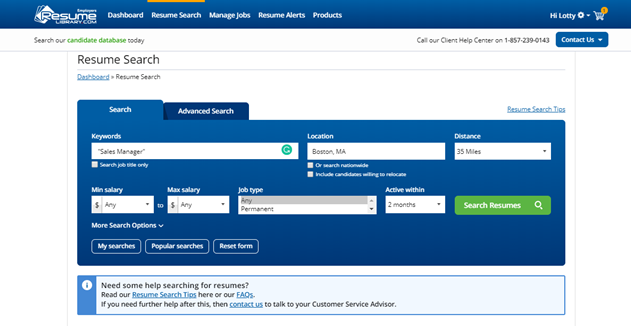 All matching candidates on Resume-Library are displayed in your search results.
To open a candidate's resume, click Preview Resume.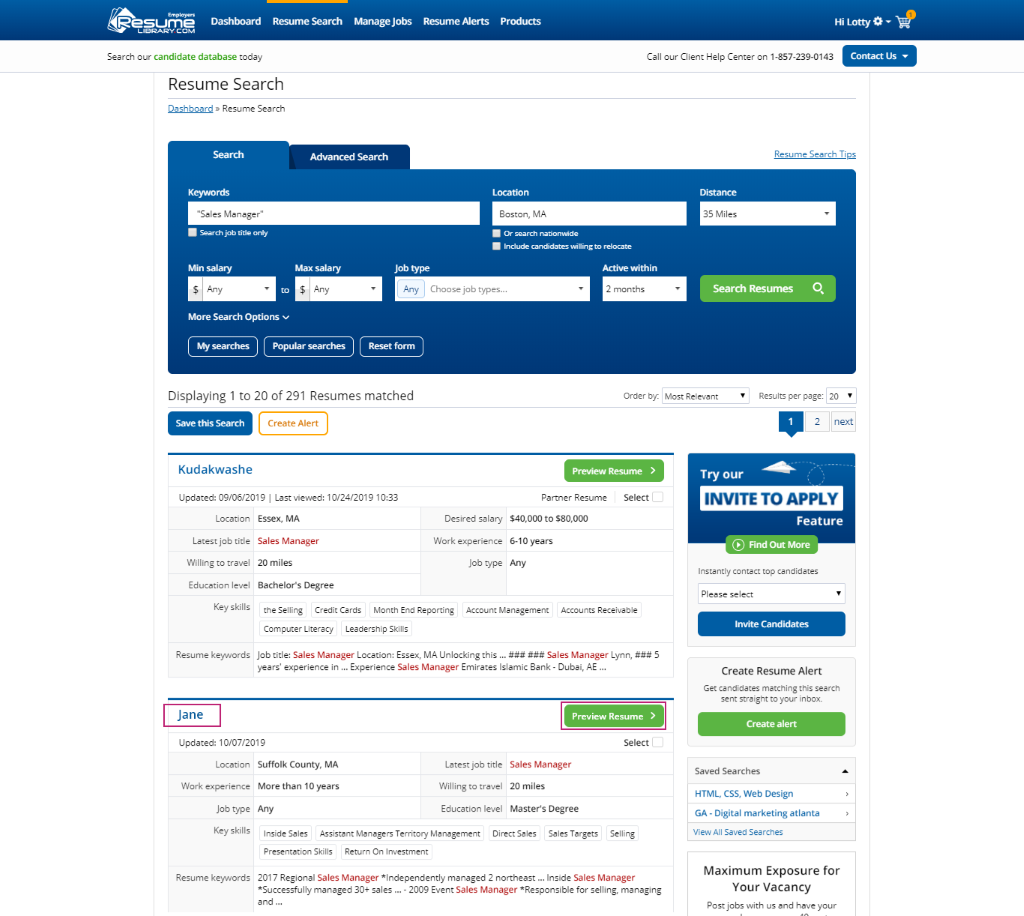 Once you find a candidate you like, click Unlock Resume.
Note: If you do not have any remaining credits on your account, you will be prompted to purchase more.
Once a candidate is unlocked, you can import their details to your Greenhouse Recruiting account.
To do this, click ATS Import and choose Greenhouse from the dropdown menu. Then, click Import.

To view the candidates in your Greenhouse Recruiting account, click Candidates in the navigation bar.
Next, expand the Application Type filter on the left-hand side and set the Type dropdown to Prospects only.
Then, expand the Source filter and set the Source dropdown to Resume Library.
This allows you to view a list of all candidates imported from Resume-Library.

Note: It may take up to five minutes for candidates to appear in Greenhouse Recruiting after exporting from Resume-Library.
Additional resources
For assistance setting up access to Resume-Library, call Resume-Library's team at 1-800-672-6706, or email greenhouse@resume-library.com.
Contact greenhouse@resume-library.com for troubleshooting assistance regarding the integration.