Permissions: Site Admin, and Job Admin who can create, edit, and delete job posts
Product tier: Available for all subscription tiers
The EEOC questionnaire is a set of federally-approved questions about race, gender, veteran status, and disability status. The questions included in this voluntary questionnaire are un-editable because they were carefully crafted to comply with relevant regulations. The EEOC questionnaire is enabled on a per-job post basis and in this article we will cover how to enable the questionnaire on an existing job post for a job.
To enable the EEOC questionnaire on a job post, click the Jobs tab from your navigation bar and then select a job.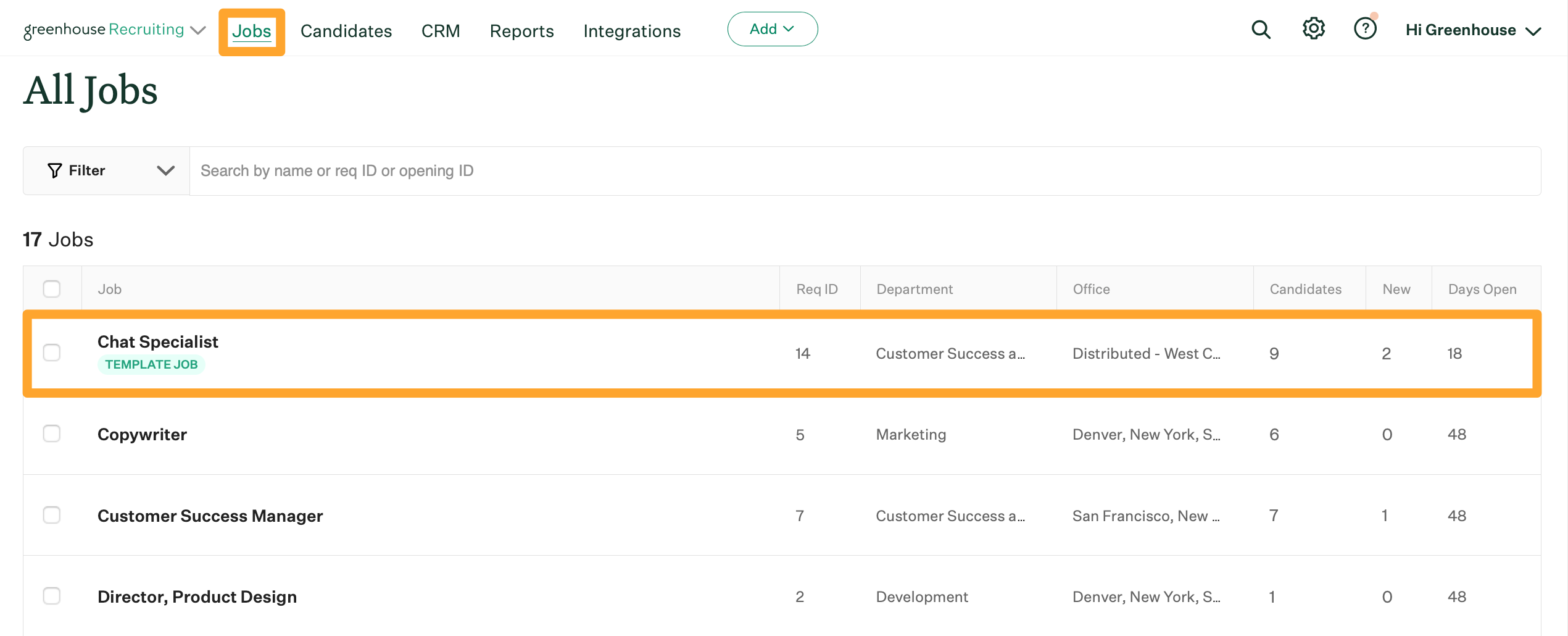 Click Job Setup and navigate to Job Posts on the left. Find your job post and click the Edit icon

beside it.

From the Edit Your Job Post page, navigate to the Settings section and check the box to enable the Include EEOC Questions.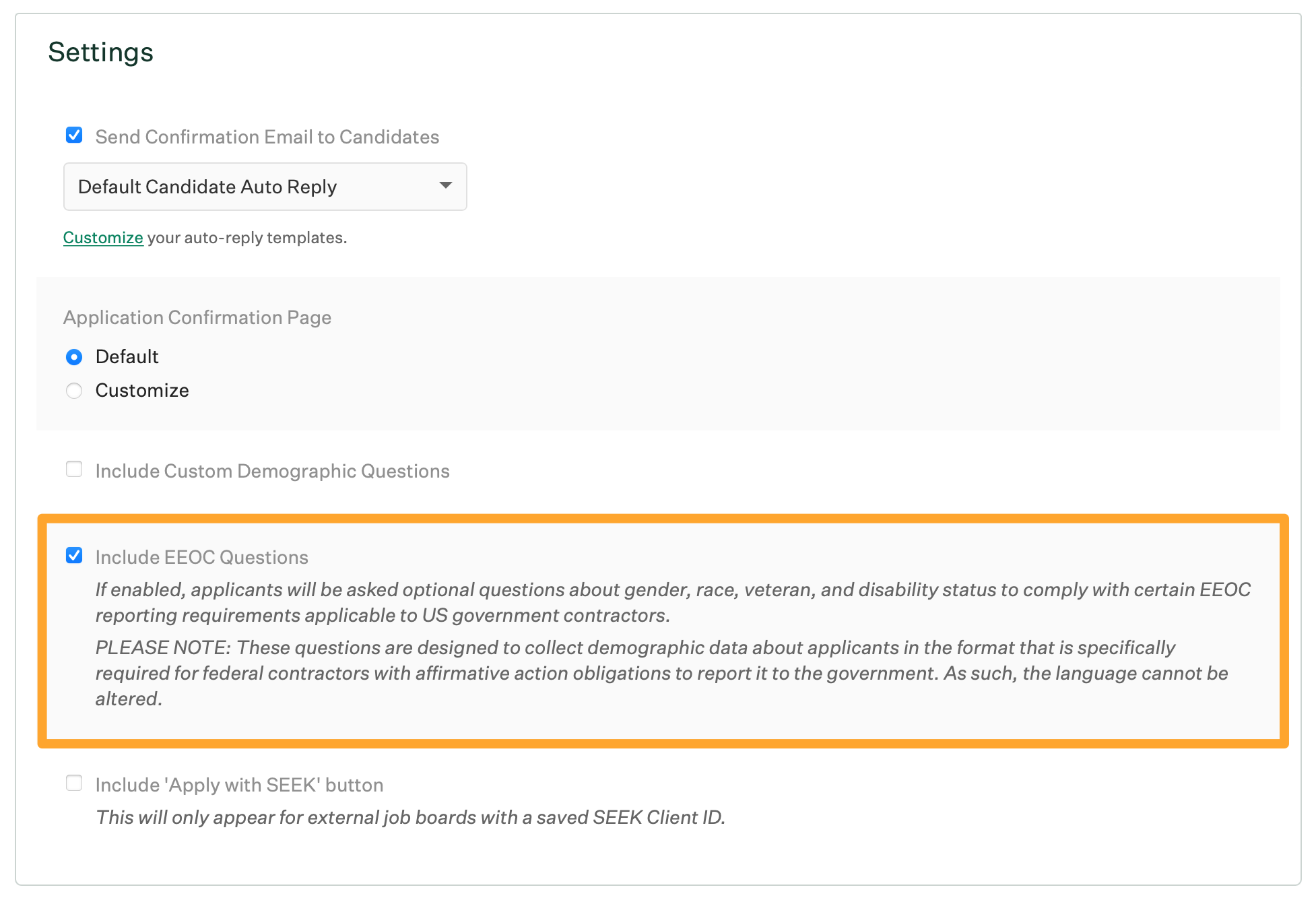 Click Preview to view the EEOC questionnaire that's included on the job posts when candidates apply.

When done, scroll to the bottom of the page and click Save.
Note: It isn't possible to edit the text of the EEOC questionnaire. Read more here.