The EEOC questionnaire is a set of federally-approved questions about race, gender, veteran status, and disability status. The questions included in this voluntary questionnaire are un-editable because they were carefully crafted to comply with relevant regulations. The EEOC questionnaire is enabled on a per-job post basis and in this article we will cover how to enable the questionnaire on an existing job post for a job. 
Click the All Jobs tab from the navigation bar and select a job from the subsequent list.

Click Job Setup and navigate to Job Posts on the left-hand panel.

Select a job post from the subsequent list and click the Edit icon 

inline with the job post name. 

From the Edit Your Job Post page, navigate to the Settings panel and enable Include EEOC Questions so a check in the box to the right. 
Navigate to the bottom of the page and click Save when finished.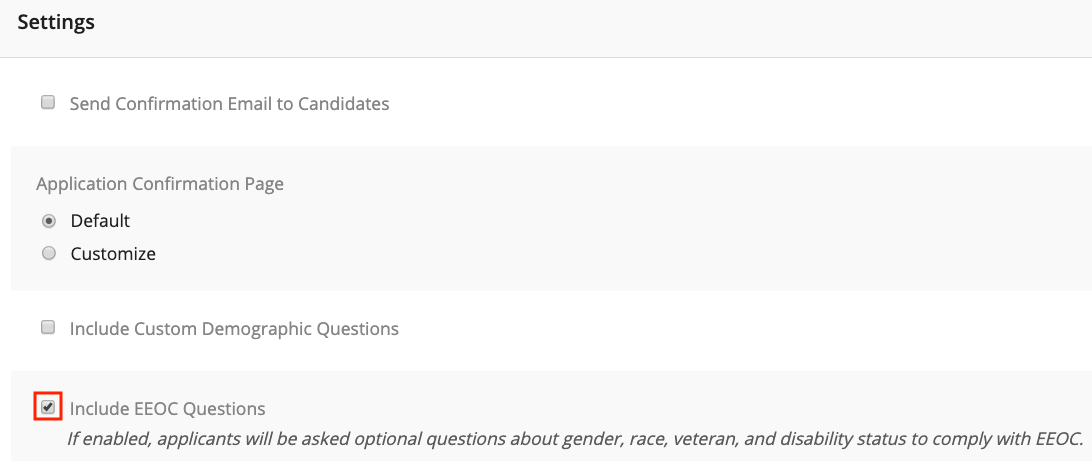 The EEOC questionnaire will be included on the job post when candidates apply.