MindMatch is a programmatic advertising tool to help you increase the online reach of your jobs and receive more candidates.
Greenhouse Recruiting's integration with Mindmatch allows your organization to automatically push candidates from MindMatch to Greenhouse Recruiting using Greenhouse Recruiting's maildrop functionality.
Add a MindMatch email to Greenhouse Recruiting
In order to enable the integration, Greenhouse Recruiting must recognize a unique MindMatch email address. This email address must be added to a Greenhouse Recruiting user account. To add this email address to your own account, click Hi <Your Name> in the upper right-hand corner and select Account Settings from the dropdown menu.

Navigate to the Personal Information section on the top right and click Edit.

From the Edit Personal Information page, click Add another email and input no-reply@mindmatch.ai in the provided field. When finished, navigate to the bottom of the page and click Save.

Retrieve your organization's Maildrop email addresses
Every Open job in your organization will be assigned a unique Maildrop email address so that users can create candidates in Greenhouse via email.
From your organization's Greenhouse Maildrop page, navigate to the table at the bottom of the page.

This table will list every Openjob in your organization with the corresponding job-specific Maildrop email address. Use each job's respective Maildrop email address to create candidates and attach them to the job via email.
Copy the Maildrop email addresses for the jobs into which MindMatch will push candidates.
Add Maildrop email addresses to MindMatch
Once the Maildrop email addresses are copied, navigate to the Jobs section of your MindMatch account.

Click on the job in the subsequent list that correlates to the job in Greenhouse Recruiting.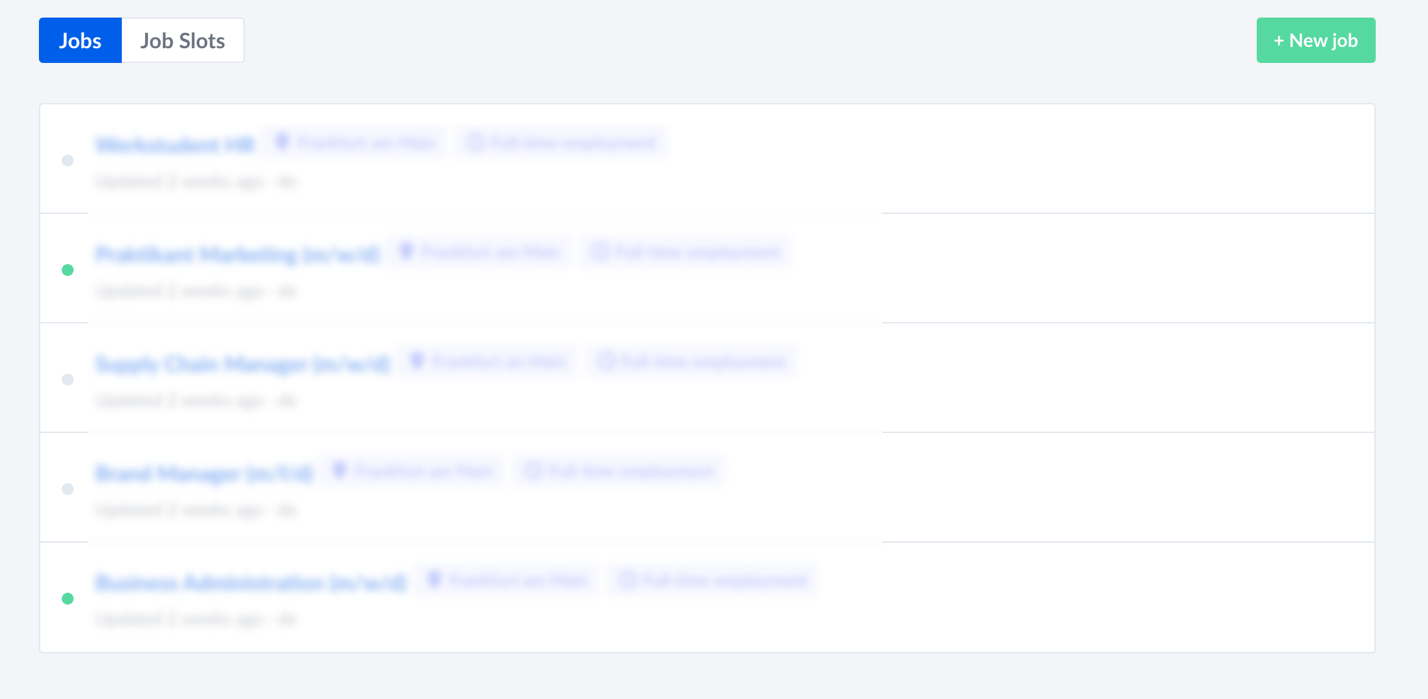 Click Settings on the right-hand side.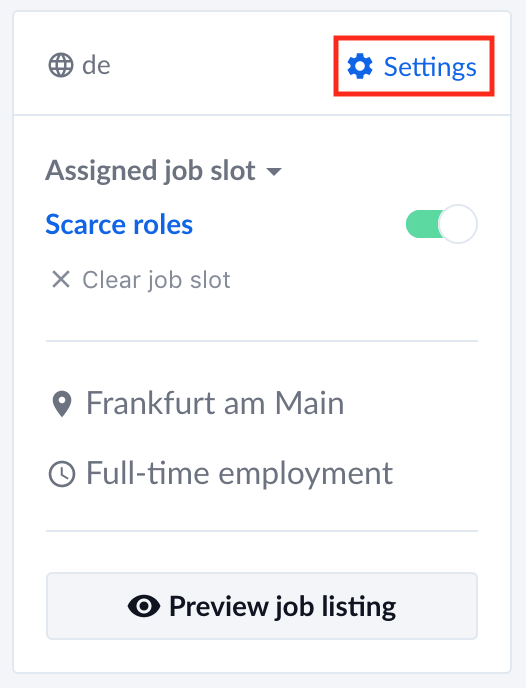 Add the appropriate Maildrop email address in the Emails section.

You are finished. Repeat as necessary for other jobs and MatchMind will push candidates into Greenhouse Recruiting for the specified jobs.