A Workday® position staffing model can be integrated with Greenhouse Recruiting using HRIS Link. This guide can help you decide which configuration works best for your organization.
Overview
What's a Greenhouse Recruiting job?
When integrating Greenhouse Recruiting with Workday® position management, it's important to clarify exactly what a job is! On Greenhouse Recruiting, a job encompasses more than just the job details that sync from Workday®. Each job can have multiple openings and represents an entire candidate pipeline with an interview plan, scorecards, hiring team, approvals, and more.
When someone is ready to hire a candidate on a job, the candidate will be hired onto a job opening. In this way, a Greenhouse Recruiting job may have one or more open openings (check out Job > Job Setup > Job Info > and scroll to Openings). Learn more about openings: Requisition and openings.
With this differentiation in mind, you can determine how to configure the integration.
Can I import positions or job requisitions into Greenhouse Recruiting?
Your team can choose to import positions only, or import job requisitions and positions from Workday®. In either case, they'll be imported as jobs in Greenhouse Recruiting, each with its own job details. All data will be represented at the job-info level, whether the data comes from the position or requisition. The decision to import positions or job requisitions will primarily impact the way job openings will be represented in Greenhouse Recruiting.
Import job requisitions
If you have job requisitions enabled in Workday®, this will allow you to represent a many to one relationship in your Greenhouse Recruiting jobs. If you frequently have multiple positions associated with one job requisition, you can import your job requisitions and positions as one Greenhouse Recruiting job with multiple openings. This will allow your team to see how many positions are associated with a job requisition in your HRIS through the import.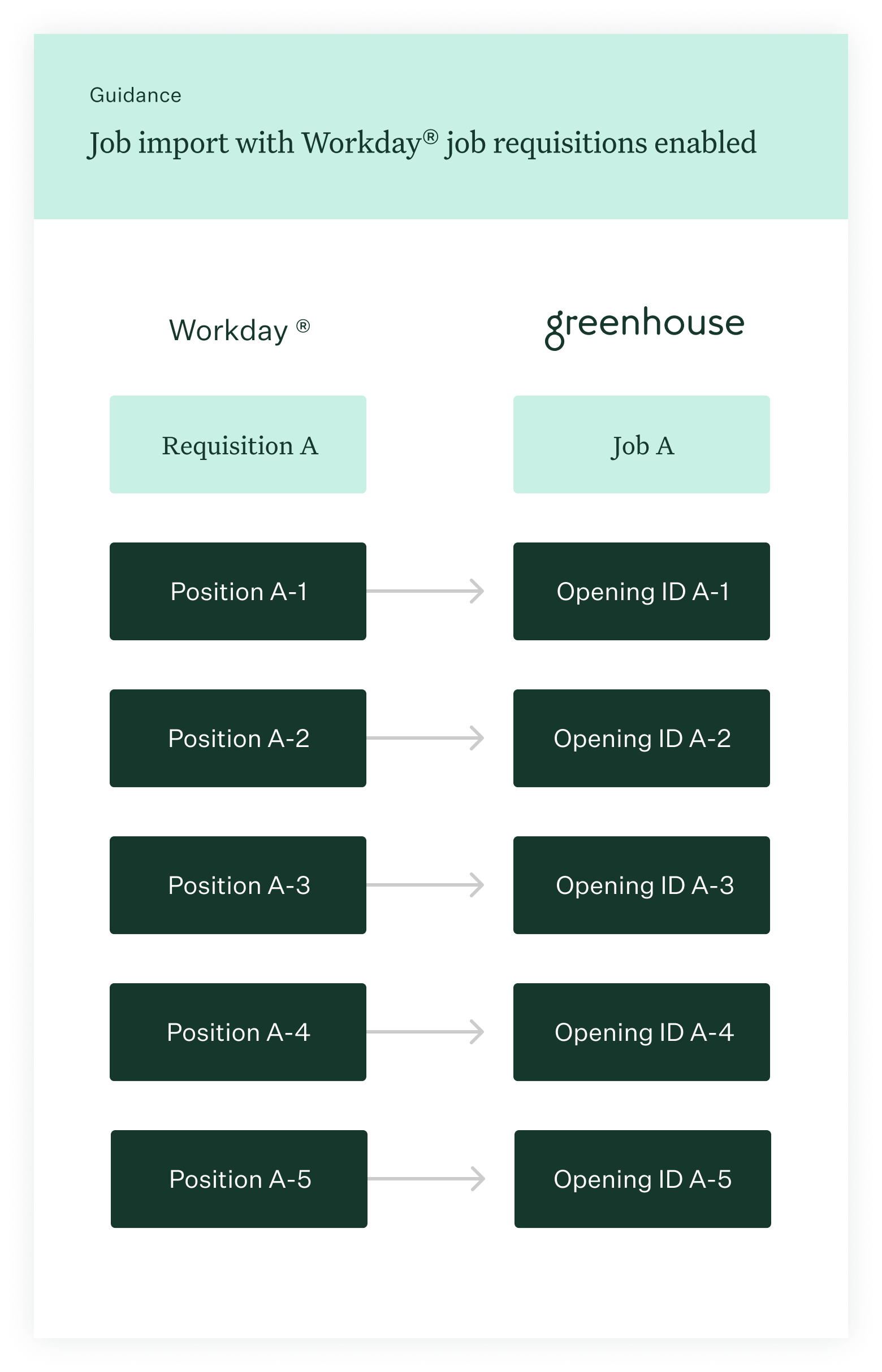 With this configuration, HRIS field values are typically mapped as follows:
| | |
| --- | --- |
| Workday® field | Greenhouse Recruiting field |
| Requisition ID | Requisition ID |
| Number of openings total | Number of openings |
| Position ID | Opening ID |
Learn more: Set up HRIS Link job import with job requisitions enabled.
Import positions only
If you don't have job requisitions enabled and only import positions from Workday® to Greenhouse Recruiting, every new position will sync to Greenhouse Recruiting as a new job with a single opening. Without job requisitions enabled, it isn't possible to map multiple positions to a single Greenhouse Recruiting job because Workday® won't provide sufficient information to determine which positions should be tied together as multiple openings on one job.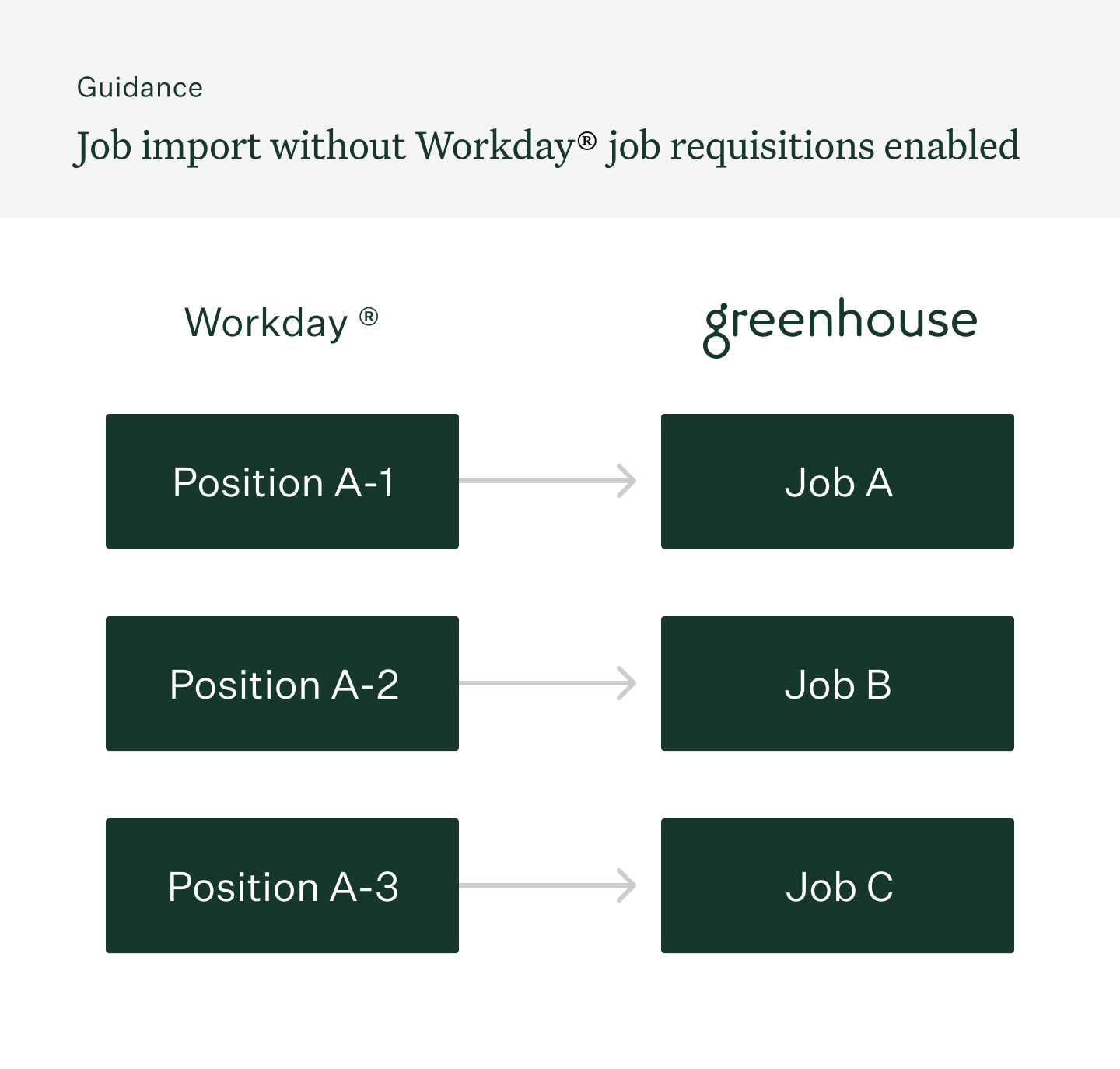 Learn more: Set up HRIS Link job import without job requisitions enabled.
Note: Greenhouse Recruiting is not sponsored by, endorsed by, or affiliated with Workday®️.