Permissions: Job Admin and above
Product tier: Available for all subscription tiers
Transferring candidates to a different job is typically recommended only when the candidates are mistakenly associated with the wrong job.
When candidates are transferred to a different job, the following data will be transferred from the old job to the new job:
Attachments
Application questions
Submitted scorecards
Additionally, when candidates are transferred to a different job, the following information will be deleted during the transfer:
Records of candidate being on the old job in reports
Scheduled interviews
Interview information for scorecards pending submission
Job-specific forms
To transfer candidates to a different job in bulk, select Candidates from your navigation bar, then click Bulk Actions.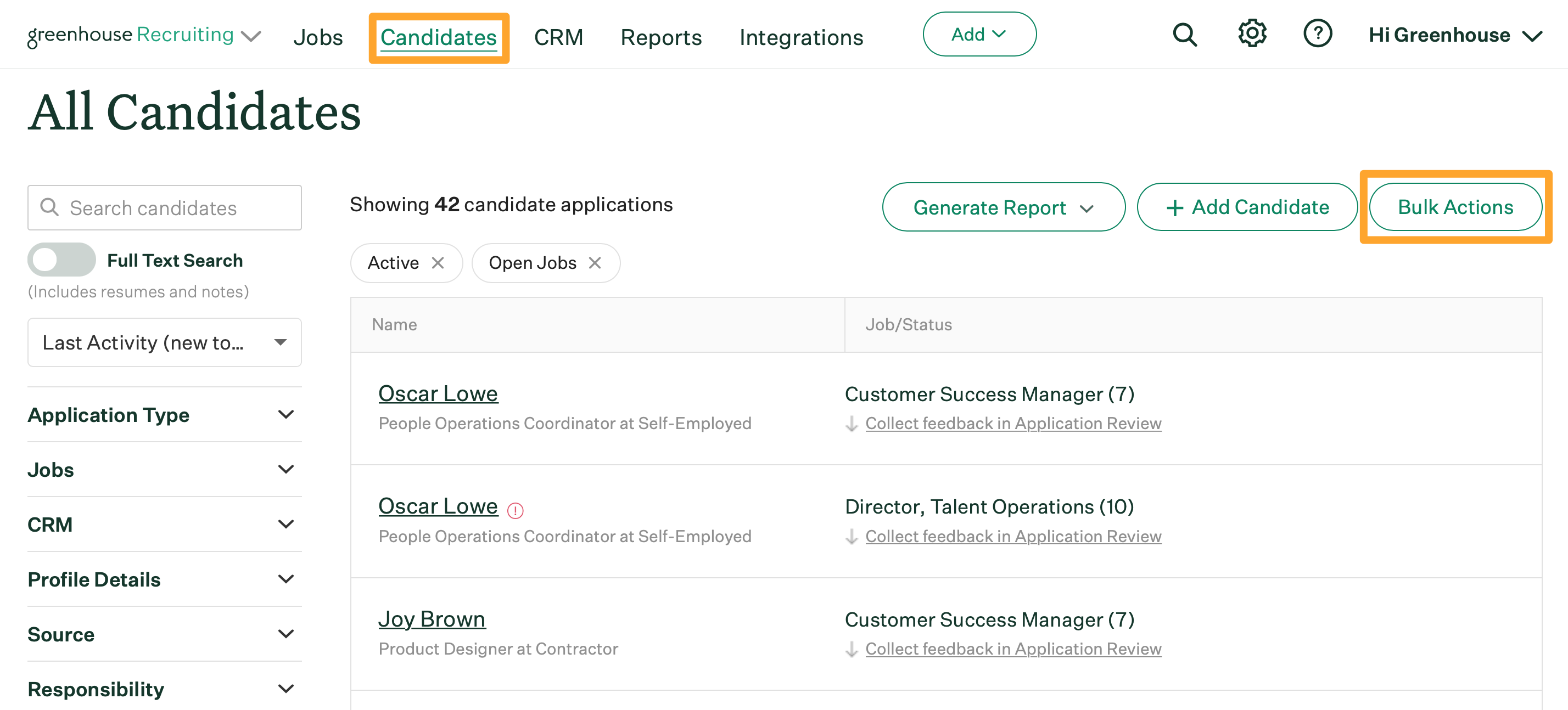 Expand the Jobs filter on the left and click Filter by Job. Select one job from the list and click Save when finished.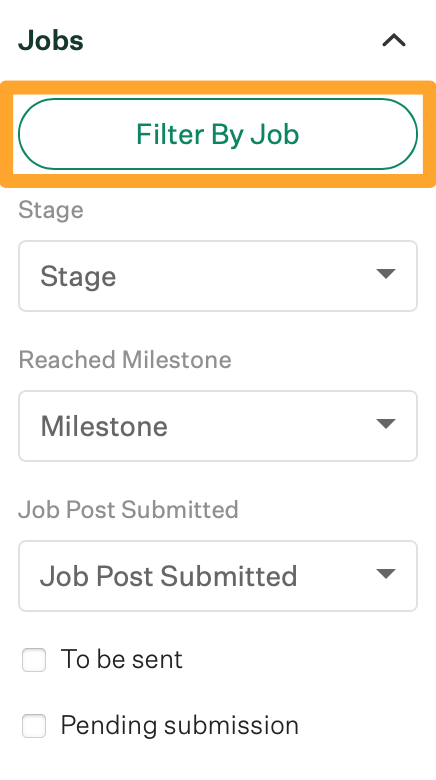 Note: Organizations with the Prospects feature enabled should also use the Application Type filter on the left to filter by Candidates Only.
Select candidates who will be included in this bulk action by placing a check in the box next to the candidate name.
Click Edit Selected when finished.

Click Transfer to a Different Job.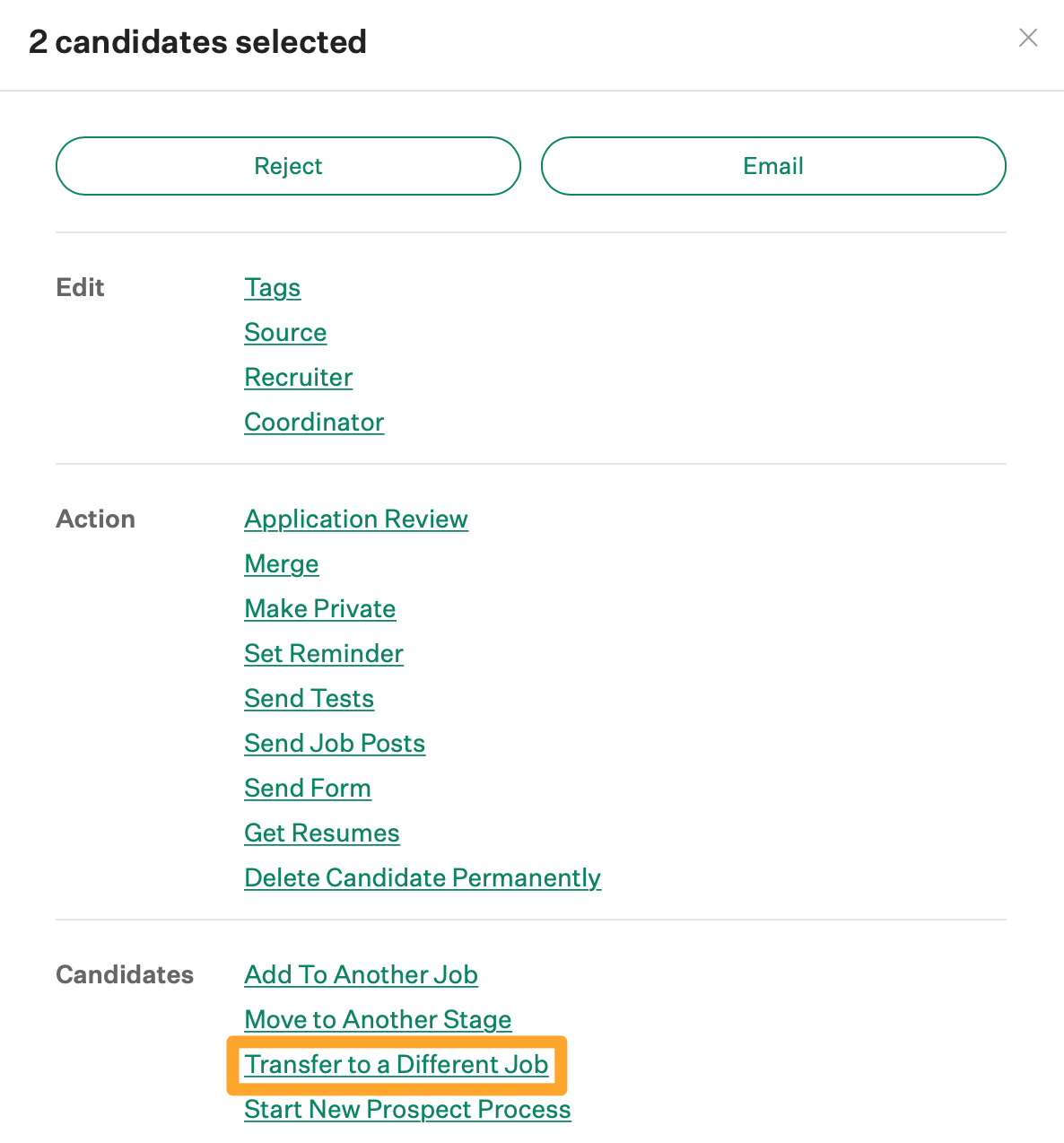 Use the subsequent box to select a job and the stage in which the candidates should be moved into that job's interview plan.
Note: Candidates can only be transferred to a job where the user has appropriate permissions.
Click Move to Job when finished.