Permissions: –
Product tier: Available to Expert tier
Domo is a cloud-based business management suite that integrates with multiple data sources, including spreadsheets, databases, social media, and any existing cloud-based or on-premise software solution.
If Domo is your preferred business intelligence tool, your organization can connect the tool using Redshift to pull all of your data and perform advanced data analytics with Business Intelligence Connector.
Business Intelligence Connector setup
To get started, check out the article Enable Business Intelligence Connector for instructions on setup in Greenhouse Recruiting.
Note: Greenhouse Recruiting has already allowlisted Domo's IP addresses so your organization can easily access Redshift via Domo.
Domo setup
After you've set up Business Intelligence Connector on Greenhouse Recruiting, you can configure Domo to pull data with Redshift.
Navigate to your Domo account and click the + in the upper right corner.
Select Data from the dropdown menu.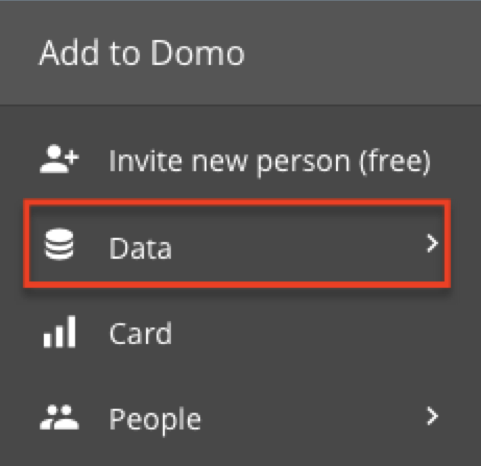 Click Database and then select Amazon Redshift.
Click Get the Data.

Enter the following information in the appropriate fields using the information presented when setting up Business Intelligence Connector on Greenhouse Recruiting:
When finished, click Connect.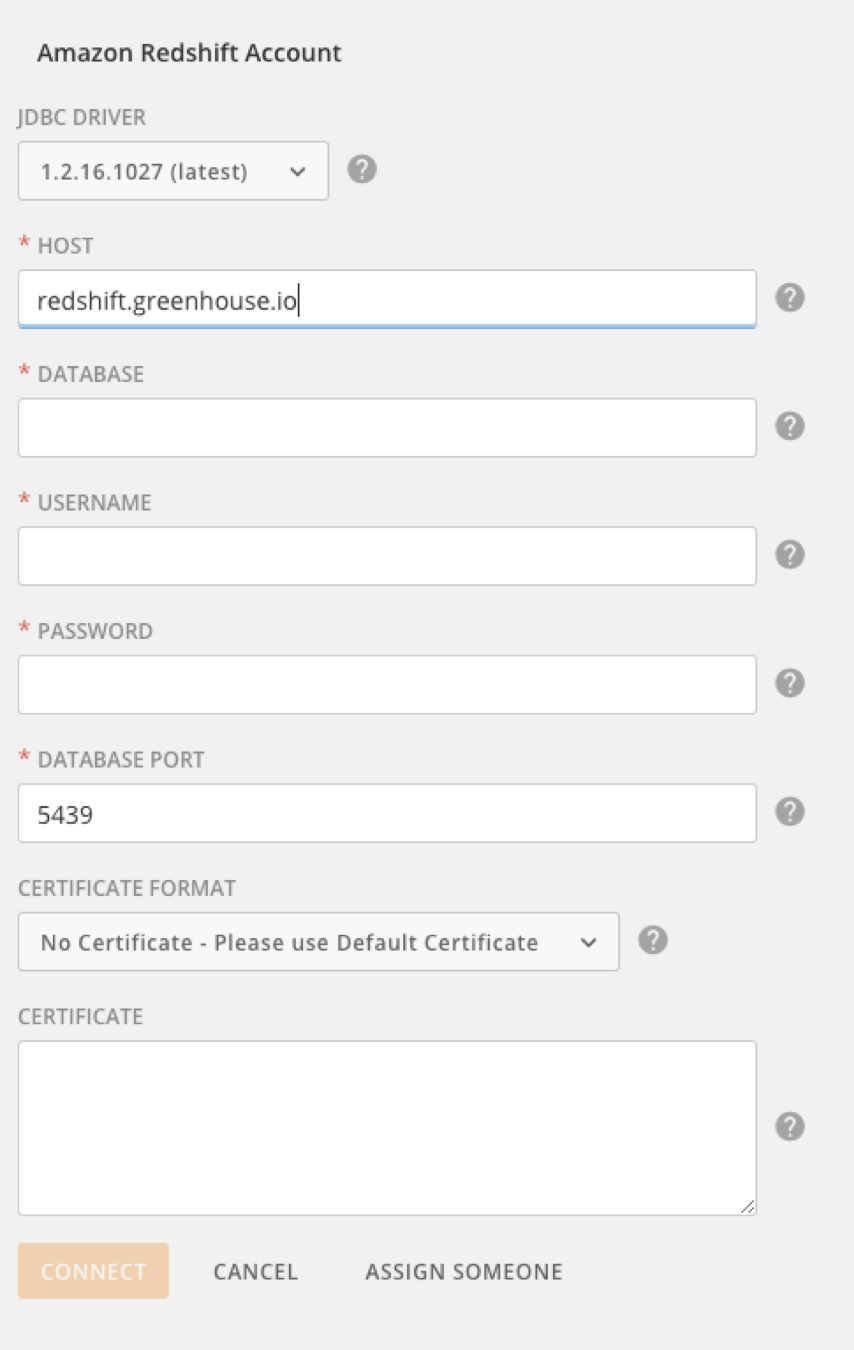 Tip: If you experience trouble with setup, check out solutions to some common connection errors.
If you experience any issues with Domo, contact Domo directly for assistance.