Permissions: Job Admin and above
Product tier: Available for all subscription tiers
While every organization may define the coordinator role slightly different, coordinators typically manage the coordination and scheduling of candidates in your pipeline. More generally, coordinators focus on the execution and efficiency of your hiring strategy and oftentimes act as a frontline of communication between your organization and the candidate.
In this article, we will cover how to assign a coordinator to multiple candidates using Greenhouse Recruiting's bulk edit feature.
Click Candidates from the navigation bar and select Bulk Actions. Additionally, you can use the filter panels on the left-hand side to narrow down the list of candidates.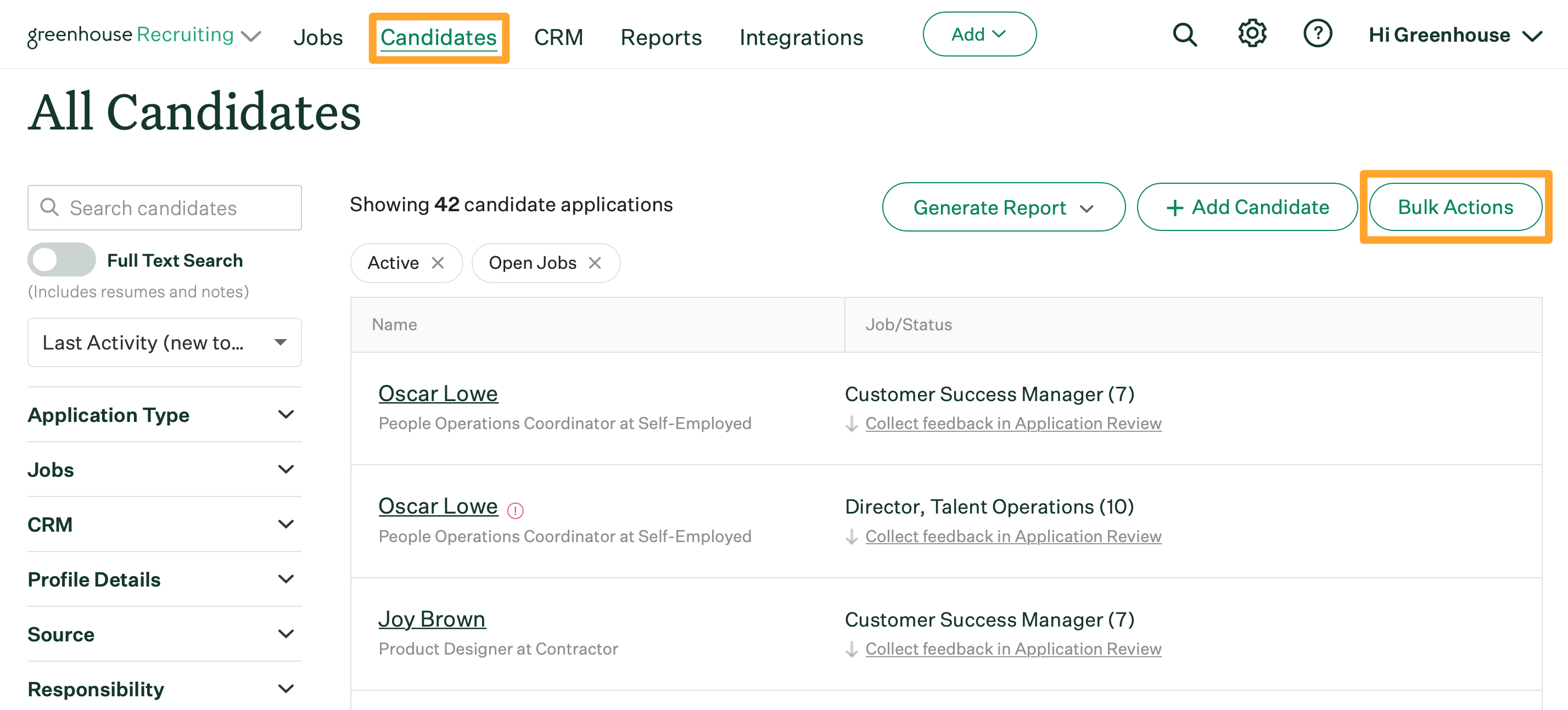 Select candidates who will be included in this bulk action by placing a check in the box next to the candidate name.
Click Edit Selected when finished.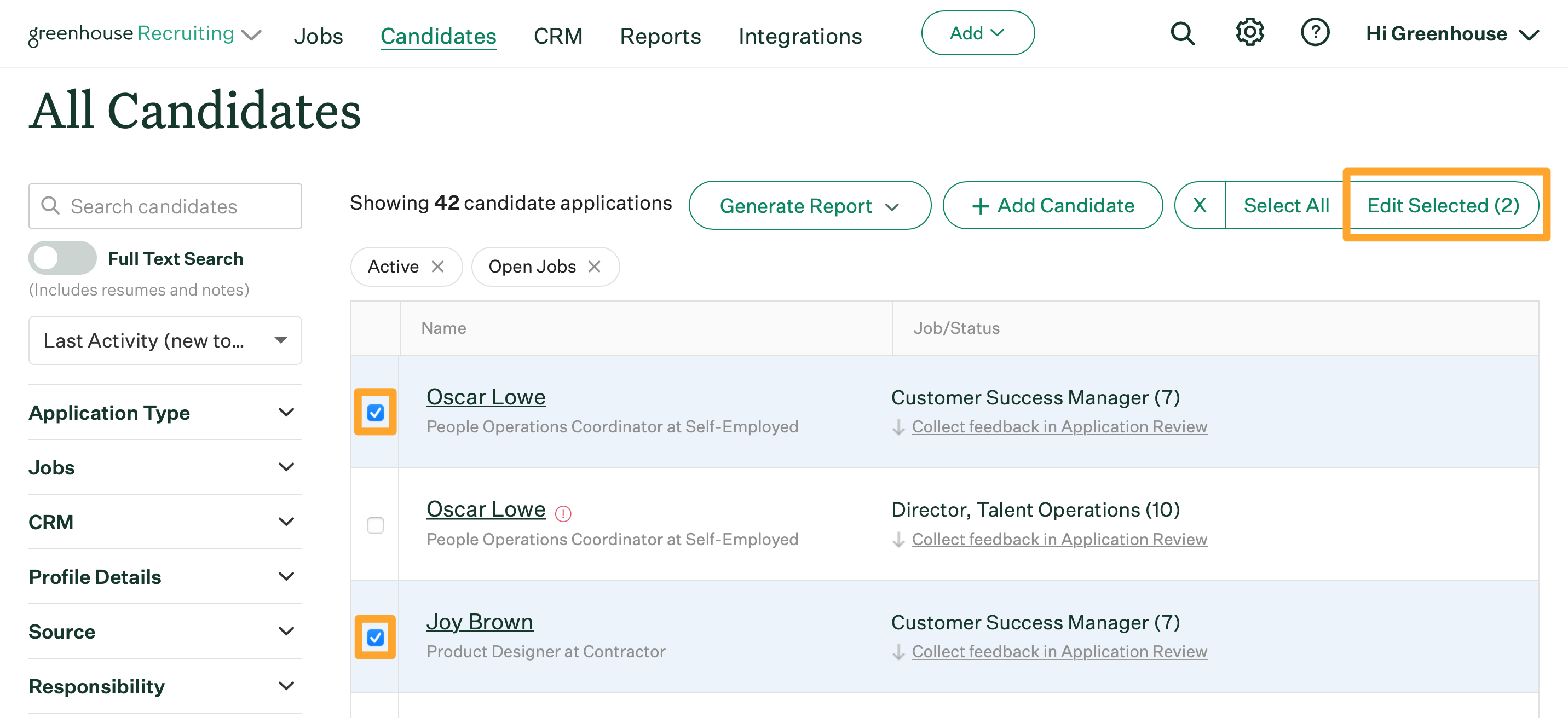 Click Coordinator from the subsequent dialog box.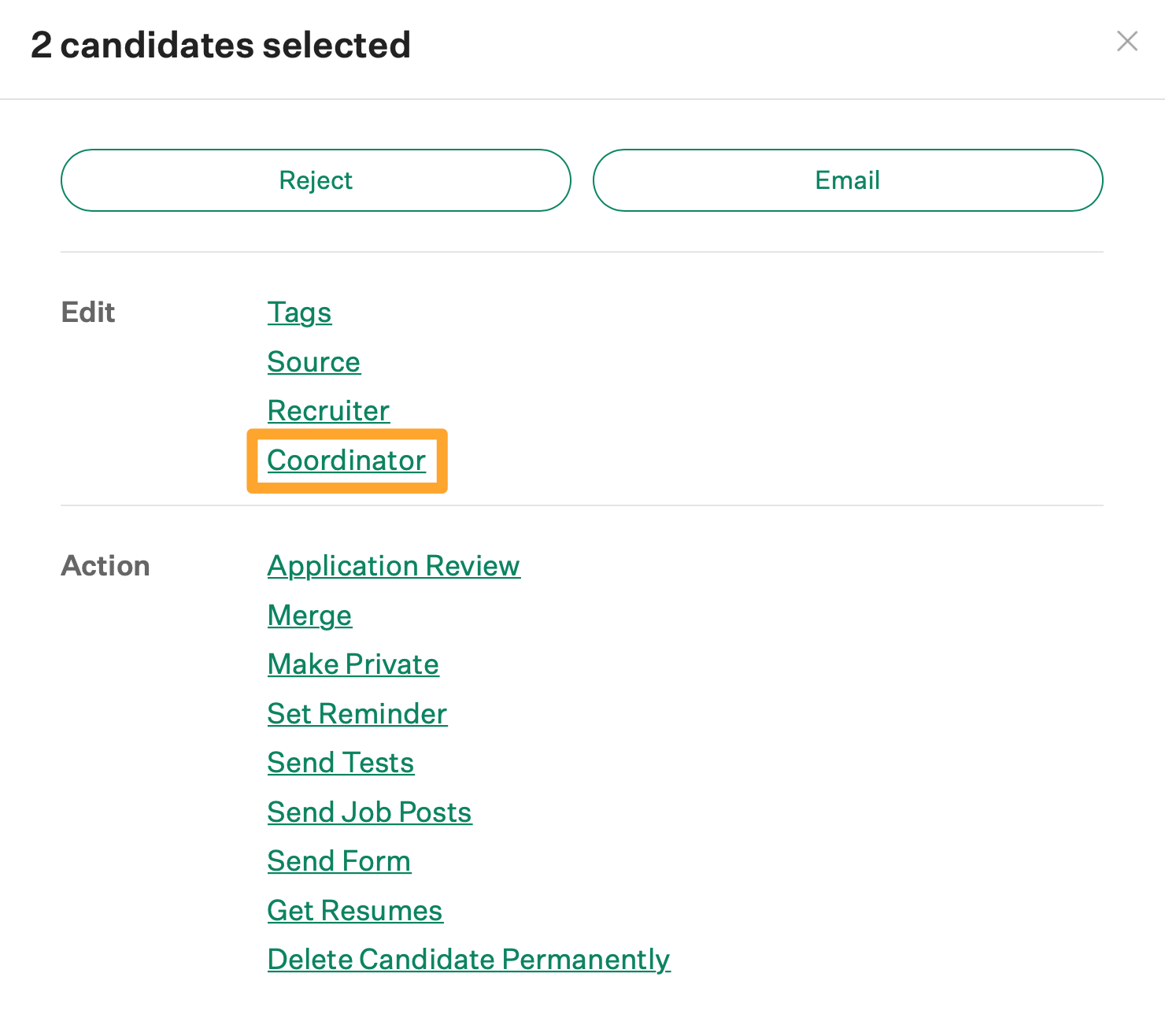 Use the provided Choose a coordinator dropdown menu to select a coordinator for all candidates included in the bulk action. Any coordinator assigned to a candidate included in the bulk action will be replaced.
Note: The dropdown menu will only display users with Site Admin level permissions unless you have filtered by a single job. If filtered by a single job, the dropdown menu will display users with Job Admin level permissions or above who can be a coordinator on the job.
Click Save when finished.