Candidate tags allow your company to organize and filter candidates by custom identifiers beyond existing fields. In this article, we will cover how to remove a candidate tag assigned to a candidate. 
From a candidate's profile (All Jobs > Job > Candidates > Candidate Profile) navigate to the Candidate Tags section on the right-hand side and click + Edit.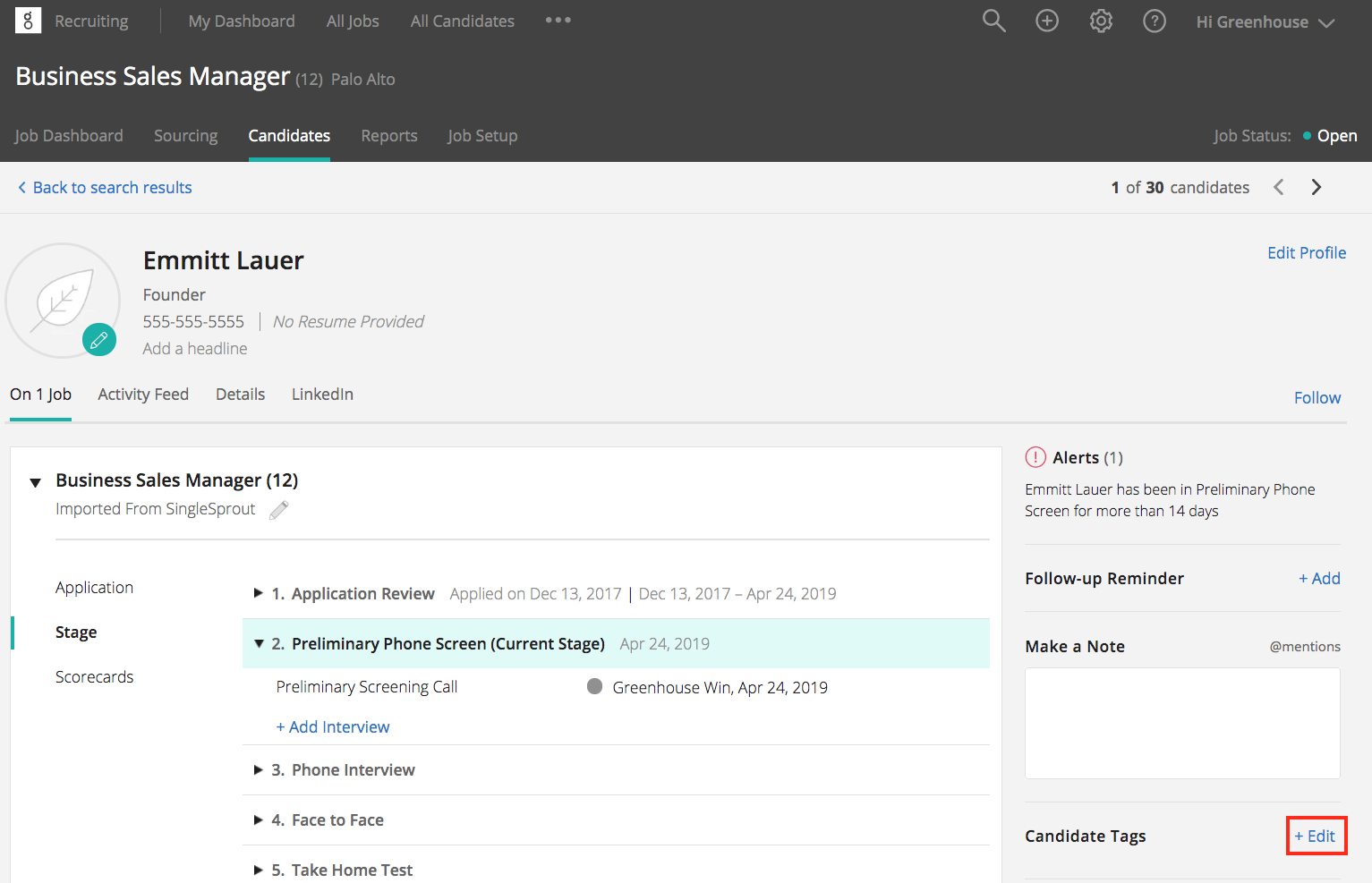 Click the X to the left of a candidate tag to remove it. 
Click Save Changes when finished.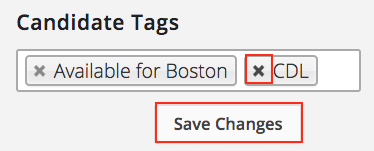 The candidate tag(s) will be removed from the candidate's profile.