In this article, we will cover how to advance or backtrack multiple candidates to the same stage using Greenhouse Recruiting's bulk edit feature.
Note: All candidates included in this bulk action must be on the same job. 
Click All Candidates from the navigation bar and select Bulk Actions.

Expand the Jobs pane on the left-hand side and click Filter by Job. Select one job from the list and click Save when finished.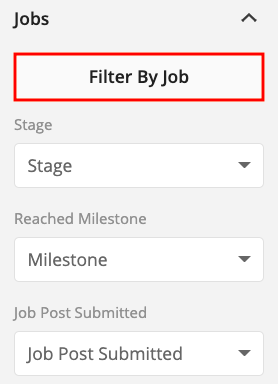 Select candidates who will be included in this bulk action by placing a check in the box next to the candidate name.
Click Edit Selected when finished.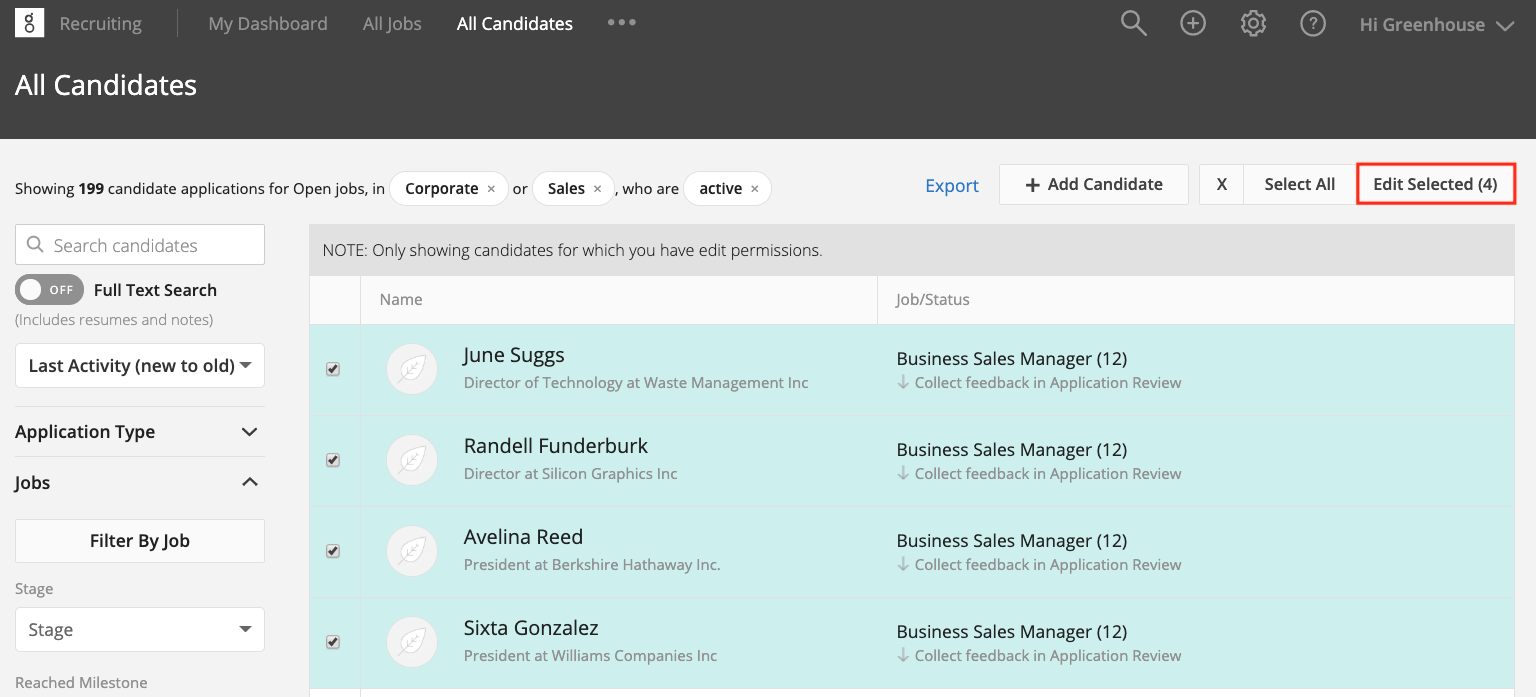 Navigate to the Candidates section and click Move to Another Stage.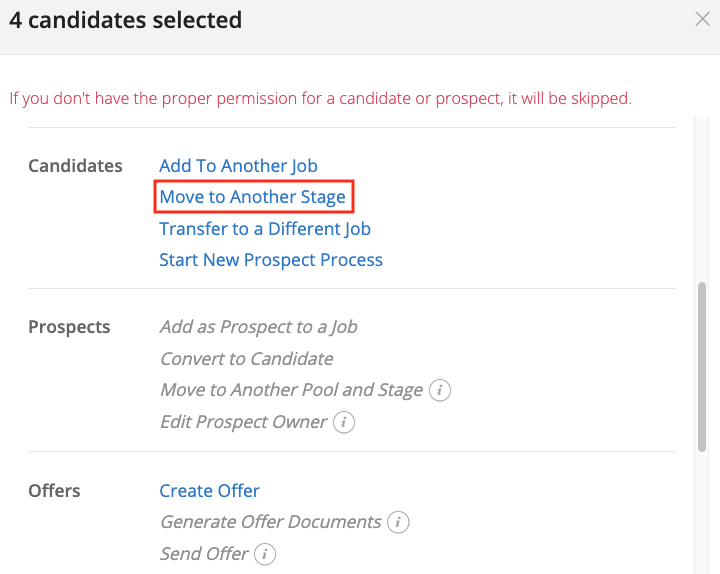 Use the subsequent dialog box to select a stage. Candidates included in the bulk action will be moved to this stage.