Permissions: Site Admin, and Job Admin who can email candidates/prospects and edit interview plans
Product tier: Available for all subscription tiers
You can send a take home test to multiple candidates using Bulk Actions.
Click on the Candidates tab at the top of the page, then click Bulk Actions in the top right corner.

Expand the Jobs dropdown on the left side of the page and click Filter by Job. Select one job from the list, then click Save.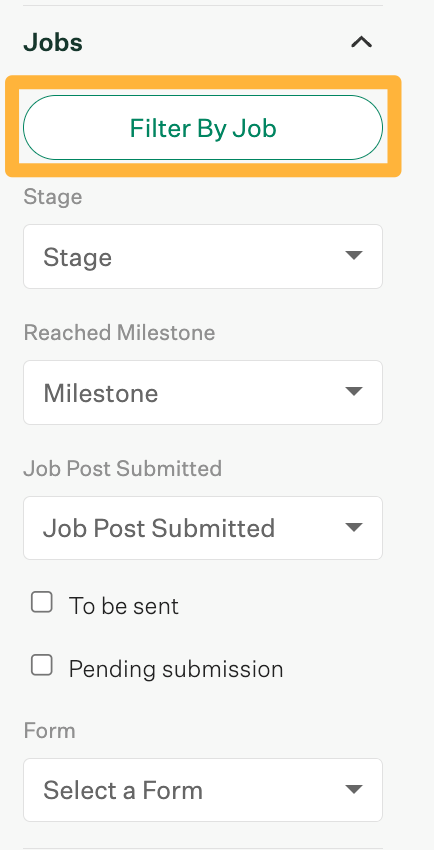 Note: You can find take home tests that haven't been sent on the Pipeline Tasks tab. (Pipeline Tasks > Take Home Tests > To Be Sent)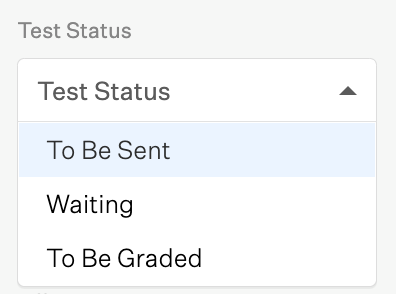 If there is more than one take home test stage for the job, use the Stage dropdown menu to filter by only one of these stages.
Select the candidates using the checkbox next to the candidate's name. When you finish, click Edit Selected.

Select Send Tests.
Note: This option will only be available if all the selected candidates are in the Take Home Test to be sent stage.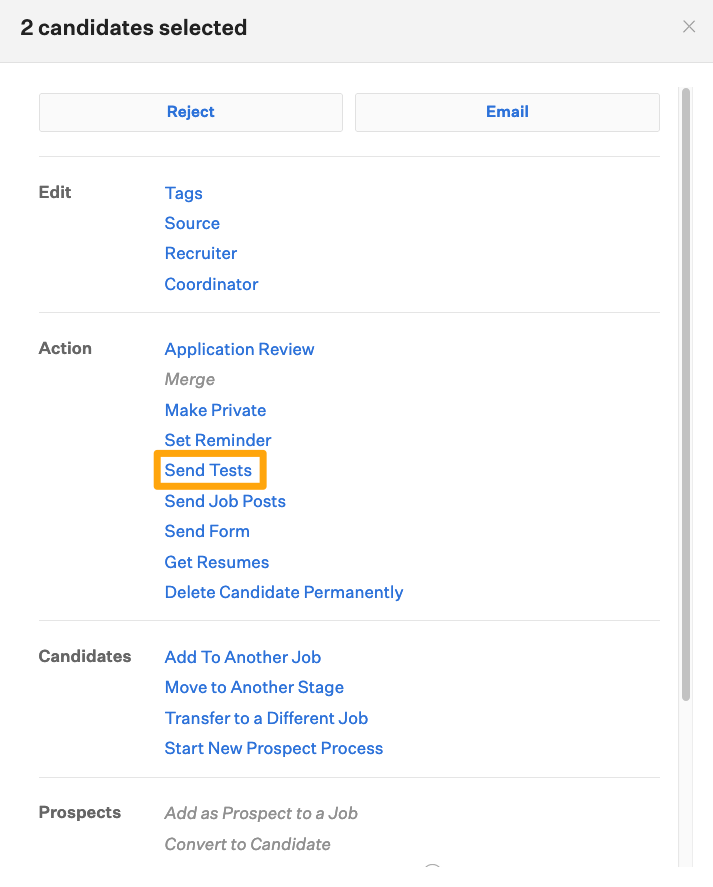 Complete the take home test information as normal.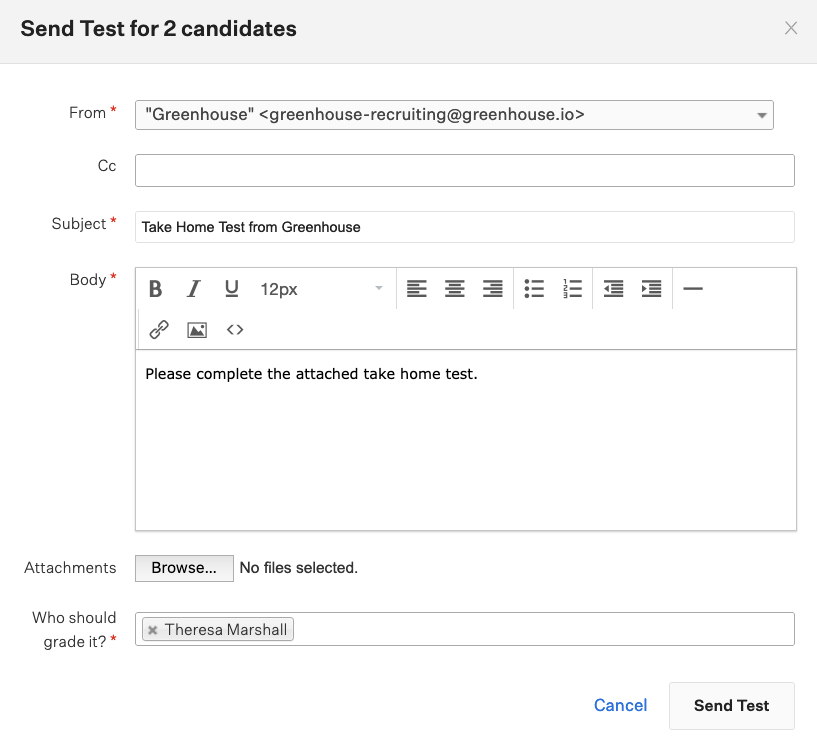 When you finish, click Send Test.