Take Home Tests are a great way to assess your candidates' skills in writing, coding, project management, etc... that are necessary for the job. By utilizing a Take Home Test, your organization can see how a potential candidate will react and perform on a certain aspect of the job.
In this article, we will cover how to send the same Take Home Test to multiple candidates using Greenhouse Recruiting's bulk edit feature.
Click All Candidates from the navigation bar and select Bulk Actions.

Expand the Jobs pane on the left-hand side and click Filter by Job. Select one job from the list and click Save when finished.
Note: If there is more than one Take Home Test stage for the job, use the Stage dropdown menu to filter by only one of these stages.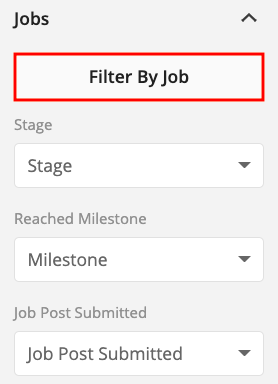 Additionally, expand the Pipeline Tasks pane on the left-hand and select To Be Sent from the Test Status dropdown menu.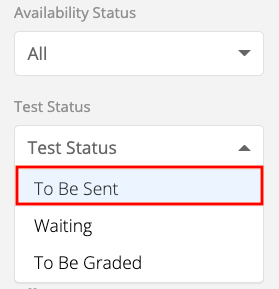 Select candidates who will be included in this bulk action by placing a check in the box next to the candidate name.
Click Edit Selected when finished.

Click Send Tests.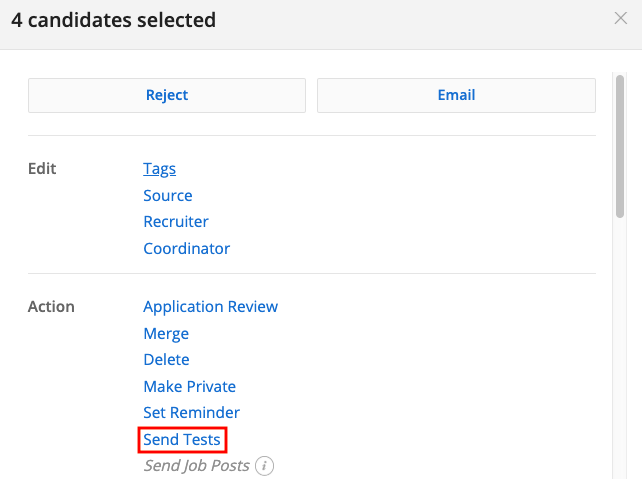 Use the subsequent dialog box to craft an email to the candidate about the Take Home Test, select a grader, etc. 
Click Send Test when finished.