Follow-up Reminders allow a user to easily see at a glance the tasks that were assigned to them so they can better track necessary next steps for candidates. In this article, we will cover how to set follow-up reminders for multiple candidates using Greenhouse Recruiting's bulk edit feature.
Click All Candidates from the navigation bar and select Bulk Actions.
Note: Additionally, use the filter panels on the left-hand side to narrow down the list of candidates.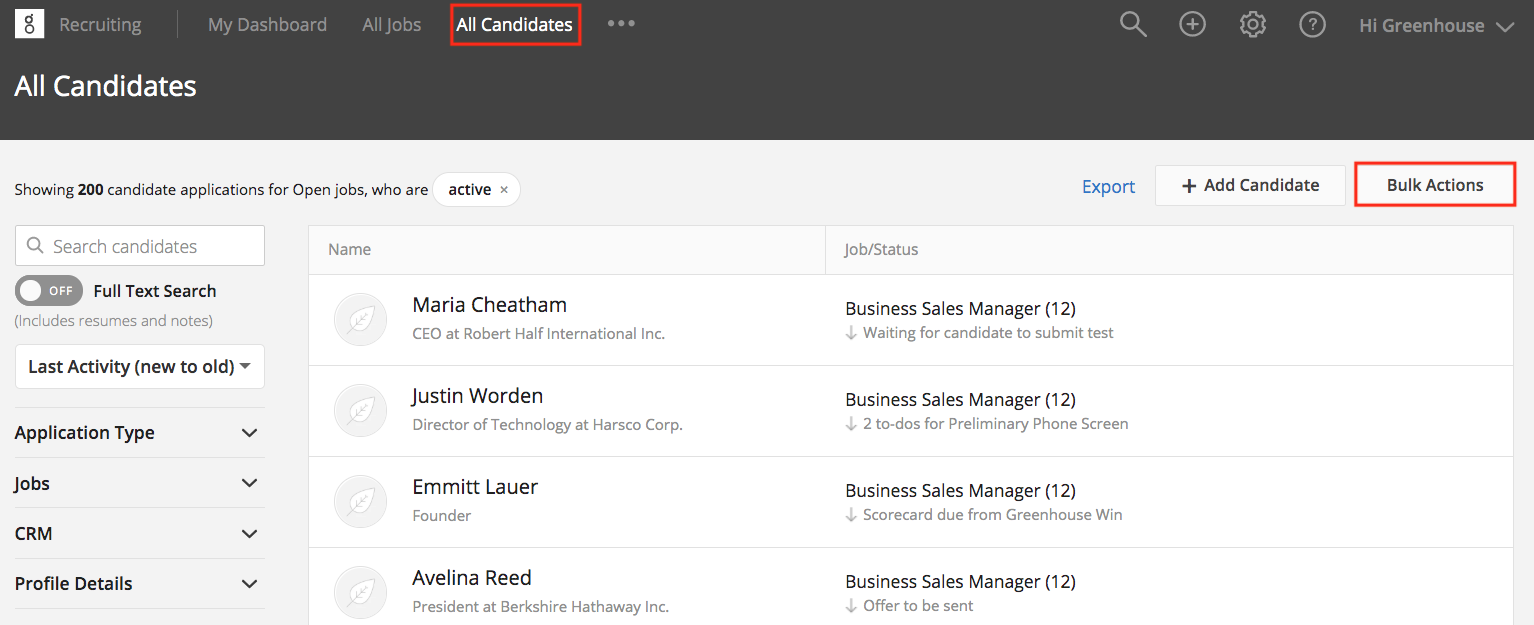 Select candidates who will be included in this bulk action by placing a check in the box next to the candidate name.
Click Edit Selected when finished.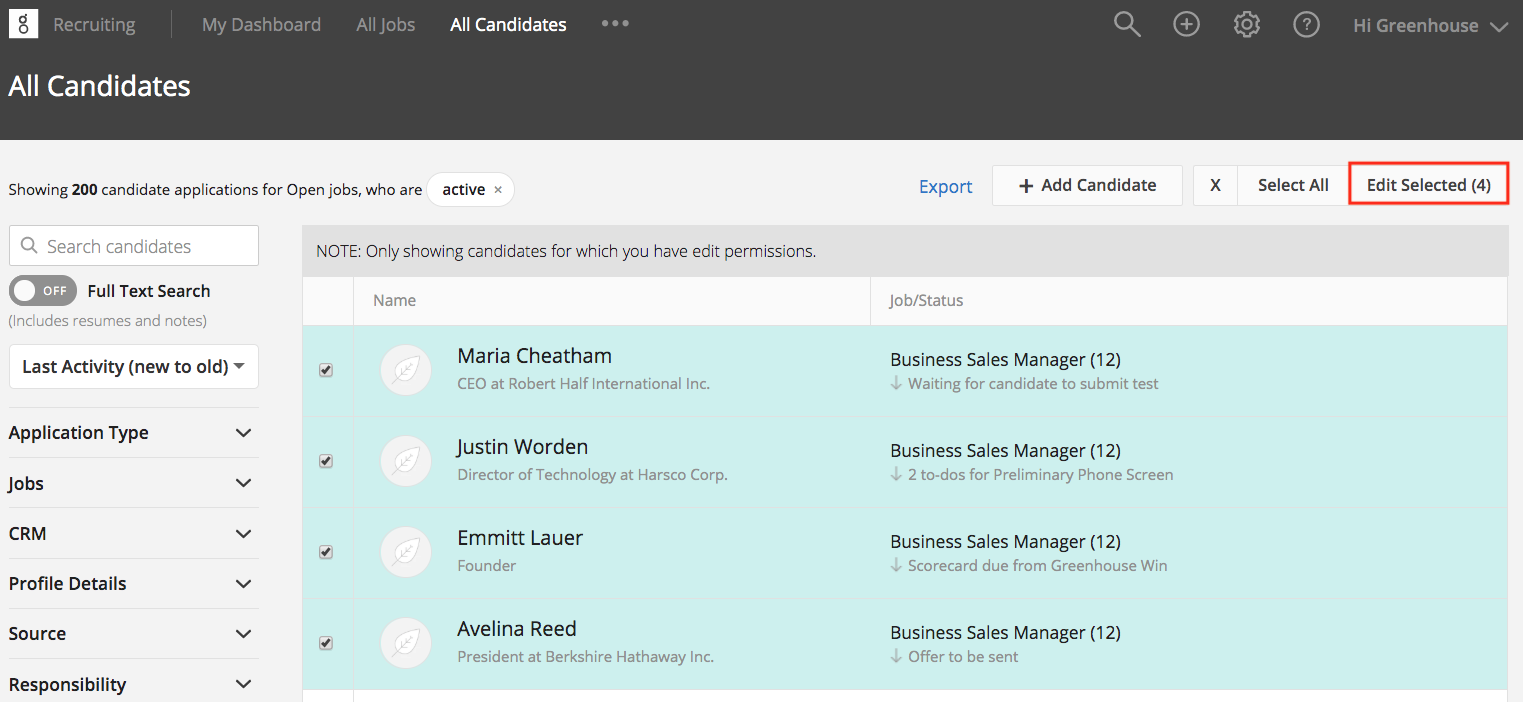 Click Set Reminder.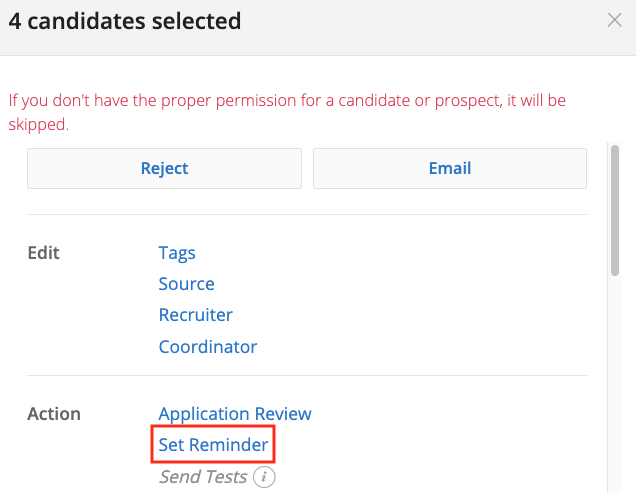 Use the subsequent dialog box to select which users will be notified and the date when the follow-up reminder will be emailed to the users. Include any additional notes in the appropriate field.
Click Set Follow-up when finished.