Permissions: Job Admin and above
Product tier: Available for all subscription tiers
Source tracking in Greenhouse allows you to understand where candidates in your pipeline are coming from. By reporting on the performance of candidates coming from these sources your organization can determine where to invest/reduce your time and resources. In this article, we will cover how to assign a source to multiple candidates using Greenhouse Recruiting's bulk edit feature.
Click Candidates from the navigation bar and select Bulk Actions. Additionally, you can use the filter panels on the left to narrow down the list of candidates.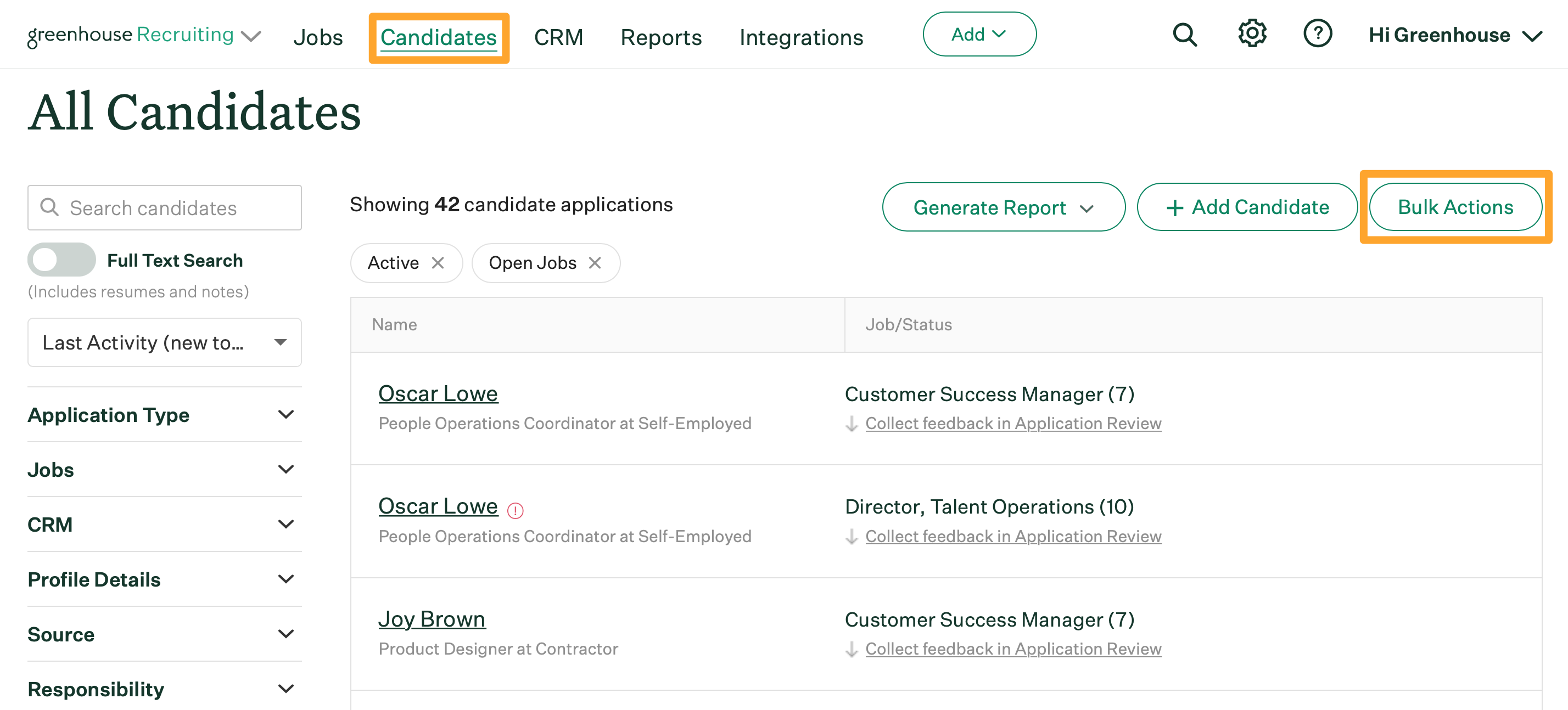 Select candidates who will be included in this bulk action by placing a check in the box next to the candidate name.
Click Edit Selected when finished.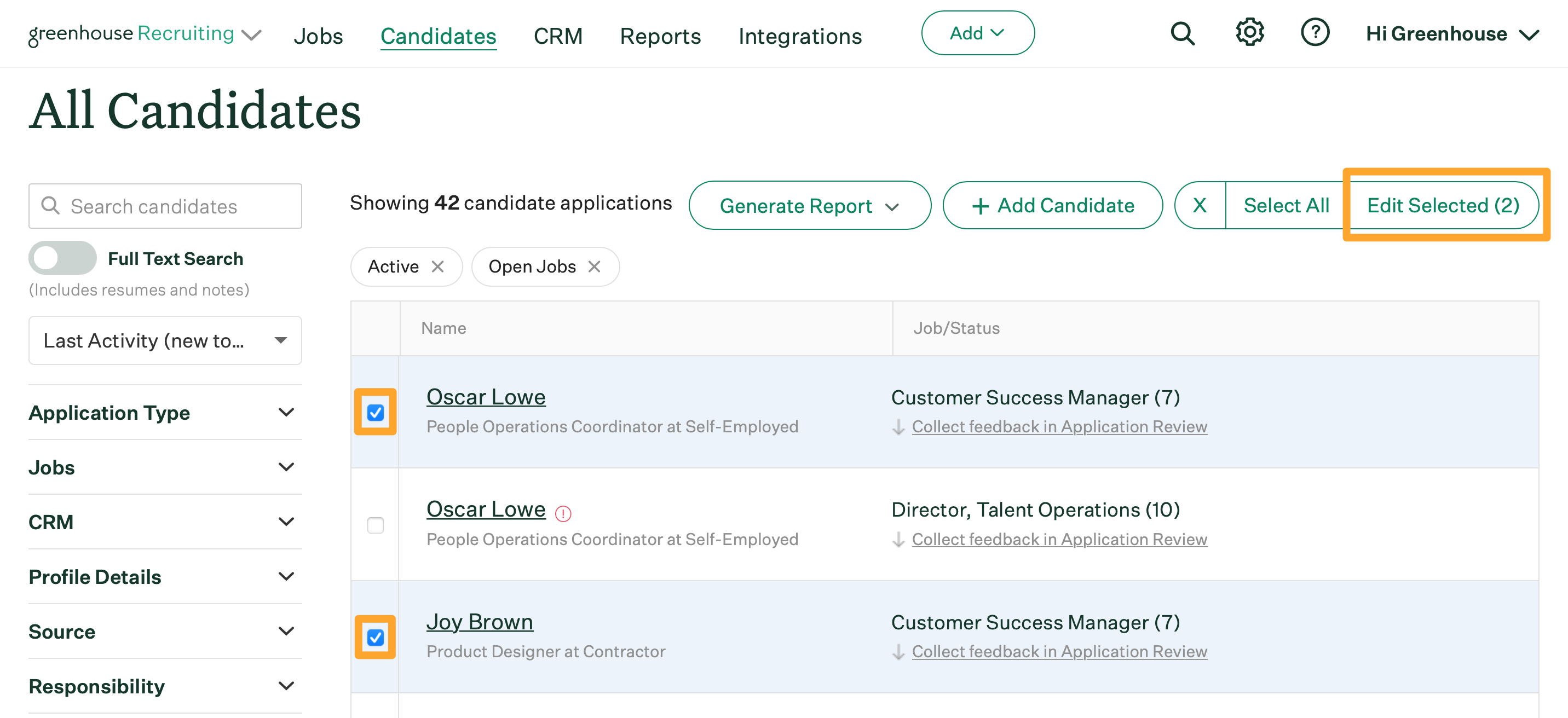 Click Source from the subsequent dialog box.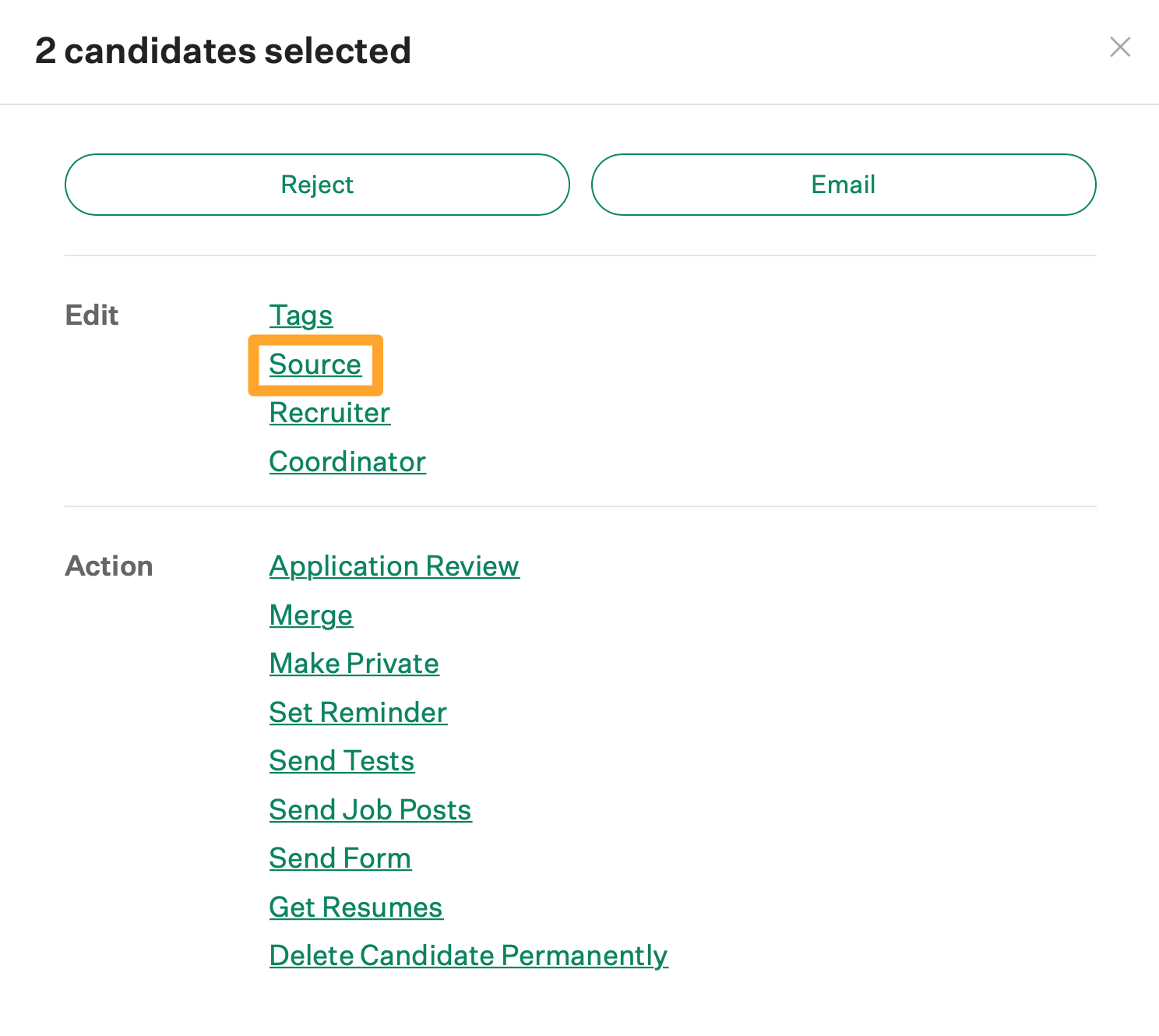 Use the provided dropdown menus to choose a Source and/or Greenhouse user who should be credited. If a candidate included in the bulk action already has a Source and/or credited user, it will be replaced.
Note: Users with Site Admin permission levels or users with Job Admin permission level with the additional user-specific permission Can manage company metadata can create a new custom source from the bulk edit dialog box otherwise can only pick from preconfigured sources.
Click Update Source when finished.