| | |
| --- | --- |
| | Power BI is a business analytics service by Microsoft. It aims to provide interactive visualizations and business intelligence capabilities with an interface simple enough for end users to create their own reports and dashboards. |
If Power BI is your preferred business intelligence tool, your organization can connect the tool to Greenhouse Recruiting's Amazon Redshift to pull all of your data and perform advanced data analytics. In this article, we will cover how to:
Allowlist IP Addresses and Retrieve Greenhouse Database Credentials
Contact our Greenhouse Support team to allowlist any IP addresses you will use to connect to the database.
Note: For security reasons, Greenhouse is only able to allowlist the public IP addresses of your office. If your organization needs to access the database from a different IP address (e.g. for remote employees), please reach out to your IT team to explore other options, such as setting up VPN.
Additionally, contact your organization's Customer Success Manager to receive the necessary credentials to log into Greenhouse Recruiting's database hosted on Amazon Redshift. Your organization will need the following information:
Database Name
Database Username
Database Password
Connect Power BI to Greenhouse's Redshift
Once all necessary IP addresses are allowlisted for your account and the credentials to access the Greenhouse Database are received, navigate to your Power BI account and click Get Data.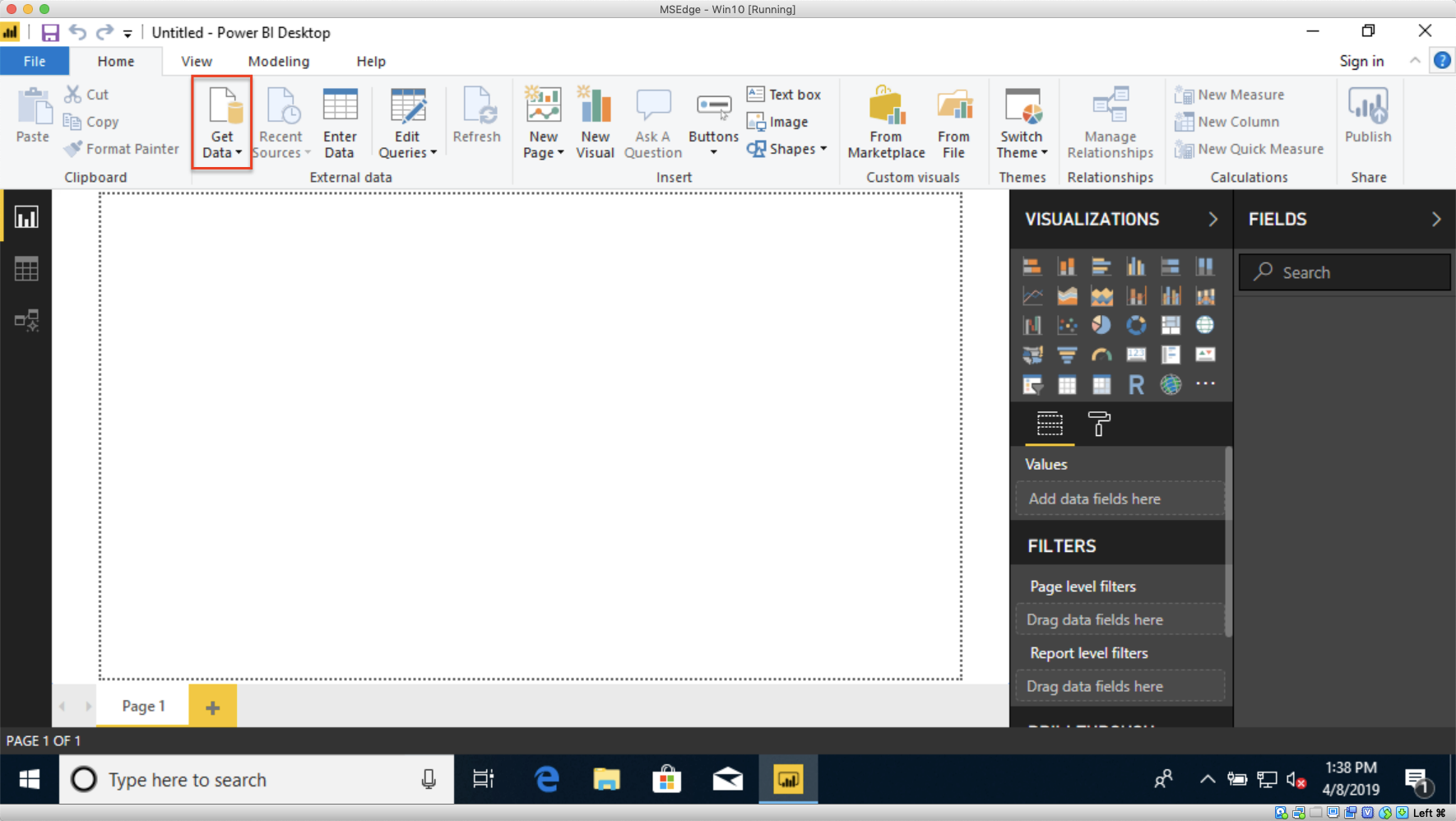 Click Database and navigate to Amazon Redshift from the subsequent list.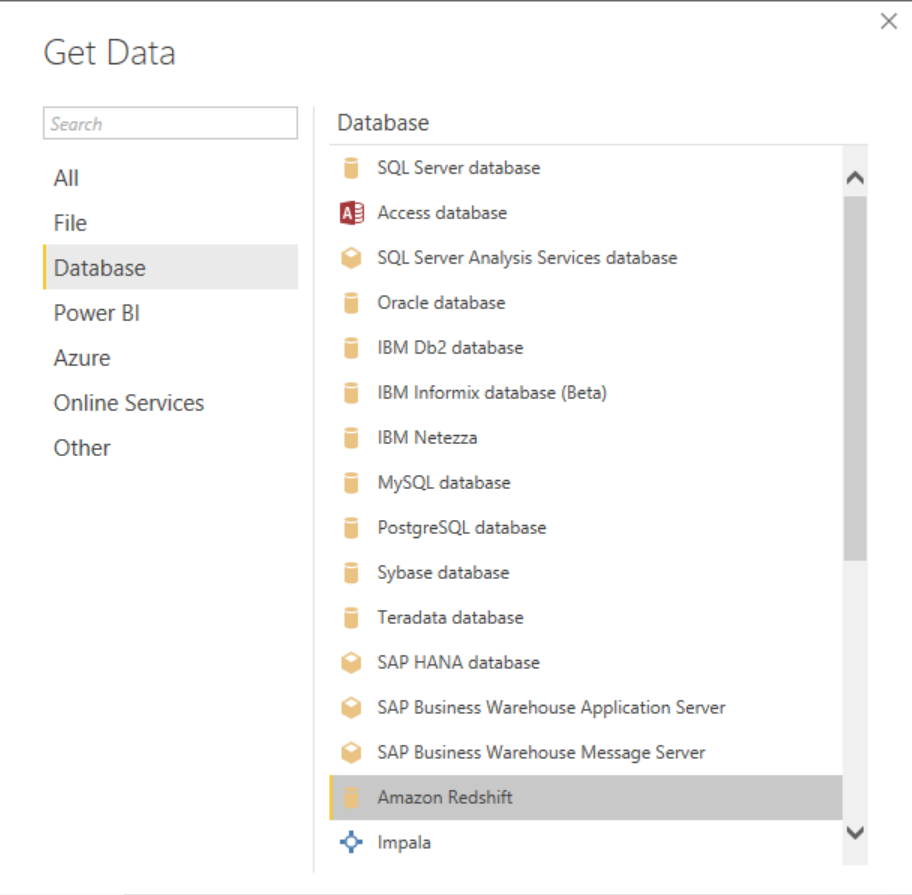 Use the subsequent dialog box to enter the following information in the appropriate fields:
| | |
| --- | --- |
| Server: | redshift.greenhouse.io |
| Database: | Database name provided by your Customer Success Manager |
Click OK when finished.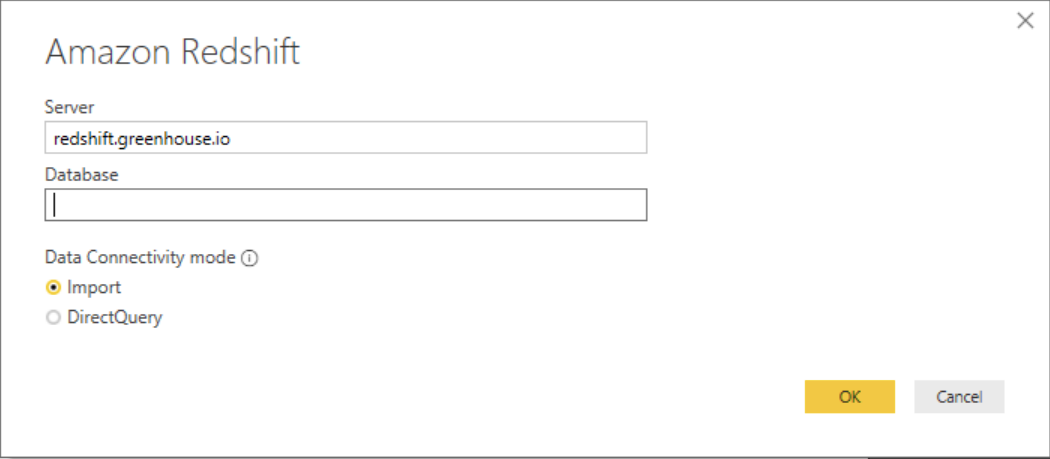 Enter the Database Username and Database Password shared by your Customer Success Manager.
Click Connect.

Use the Navigator menu, to find your organization.
Note: Your organization identification should correspond the the Database Username provided by your Customer Success Manager.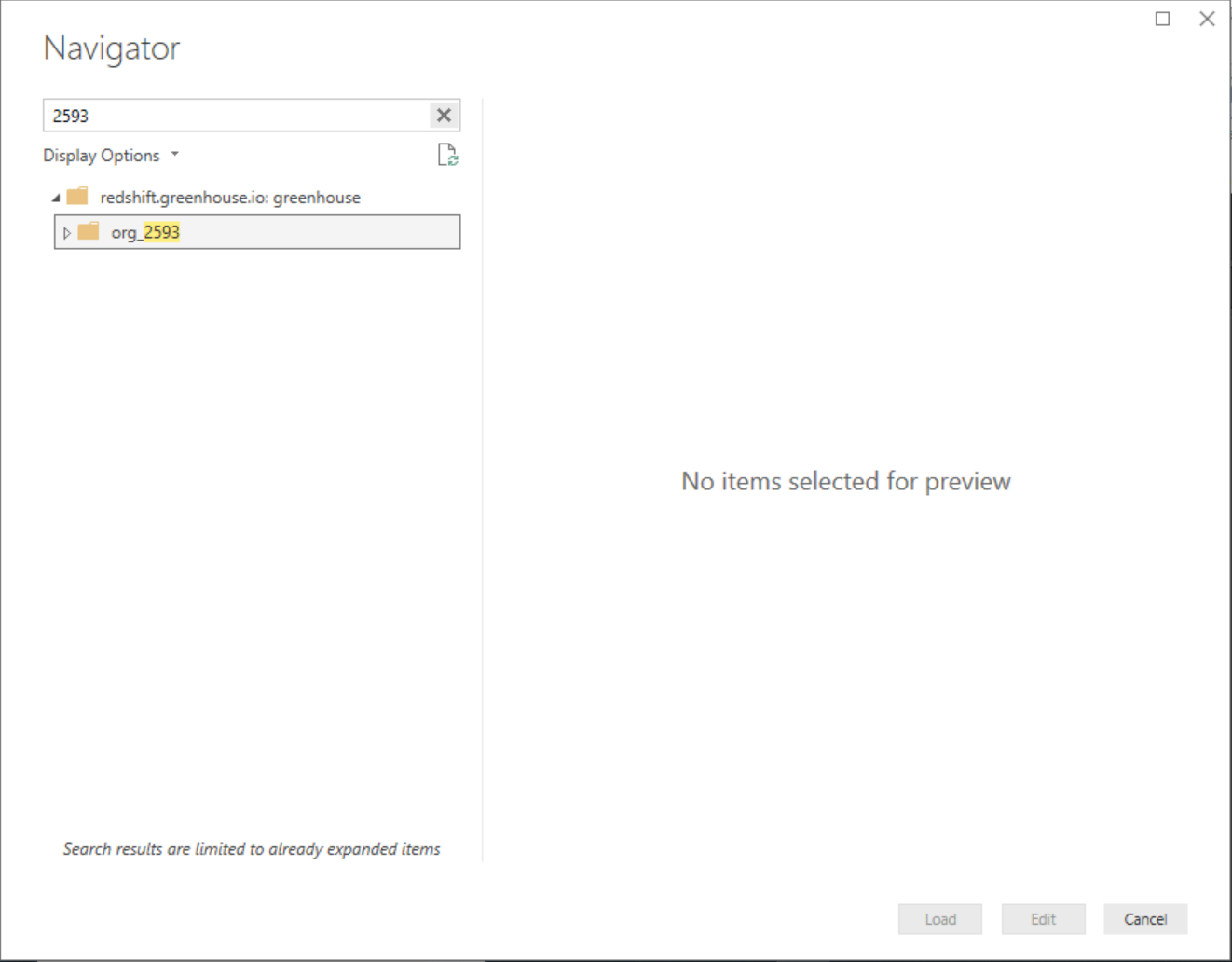 Note: You may see a list of other organizations under Schema but you will only be able to access your organization's schema.
Common Connection Errors
Wrong Password
Check the password and make sure there are no empty spaces before and after the password that was copied and pasted.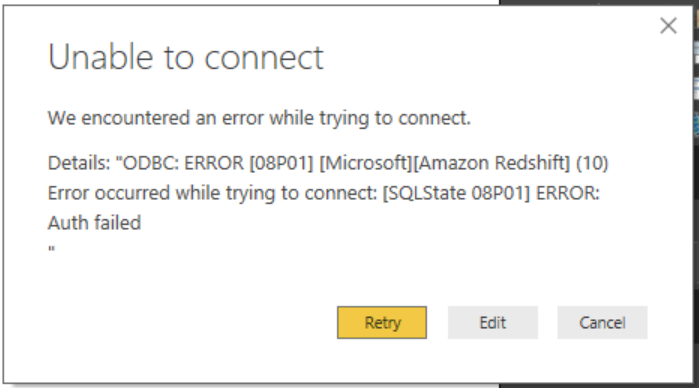 The Edit option will not let you edit the password you have already entered. To change the password, navigate to File > Options and Settings > Data source settings > Edit Permissions.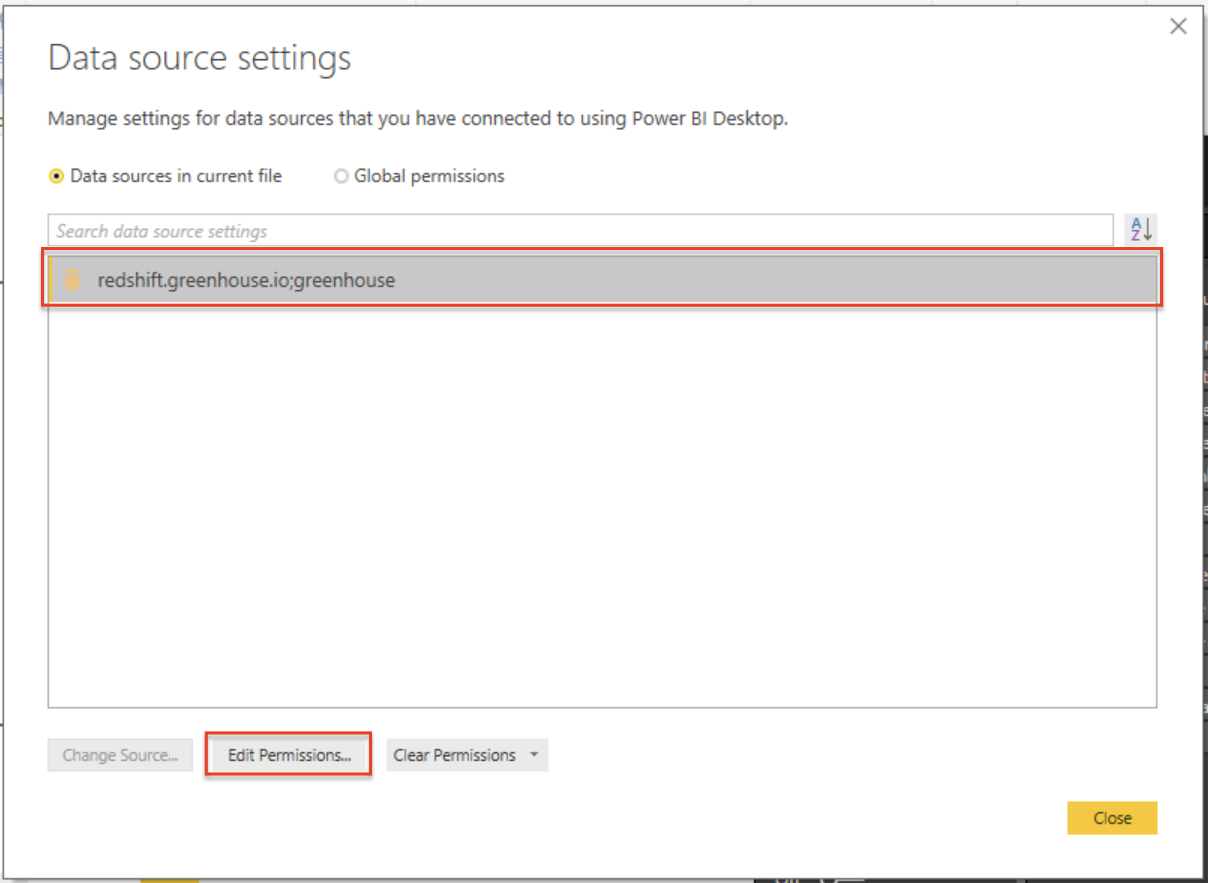 Click Edit.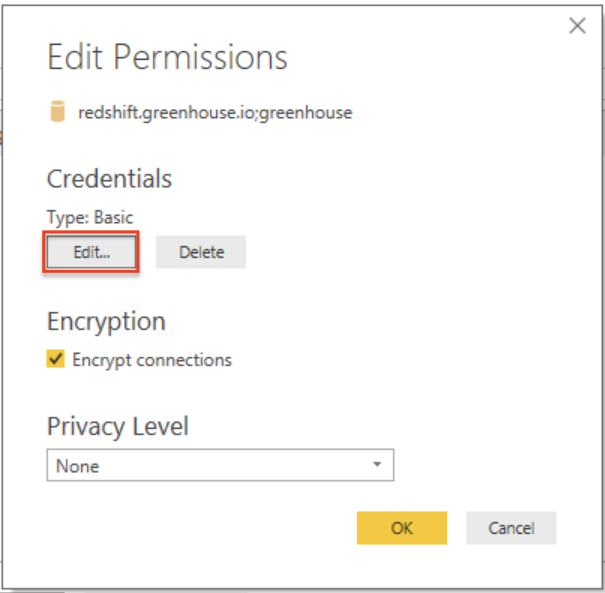 Edit the User name and/or password > Save.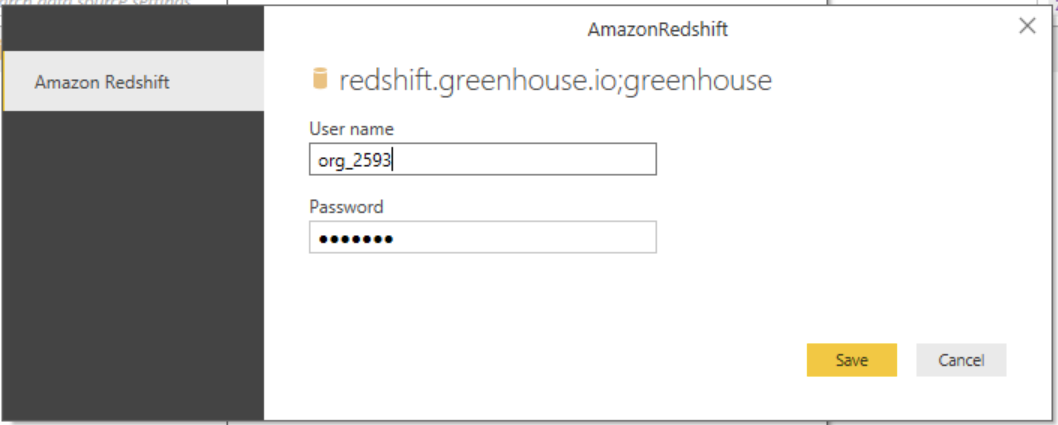 IP Address Not Allowlisted
Please make sure that you are connecting from one of the allowlisted IP addresses.