Permissions: –
Product tier: Available to Expert subscription tier
Power BI is a business analytics service by Microsoft. It aims to provide interactive visualizations and business intelligence capabilities with an interface simple enough for users to create their own reports and dashboards.
If Power BI is your preferred business intelligence tool, your organization can connect the tool to the Business Intelligence Connector to receive your Greenhouse Application data and perform advanced data analytics.
If you're having trouble, click here for solutions to some common connection errors. If you're running into any issues with Power BI, contact that vendor for further assistance.
Allowlist IP addresses and retrieve Greenhouse database credentials
Note: For security reasons, Greenhouse is only able to allowlist the public IP addresses of your office. If your organization needs to access the database from a different IP address (e.g. for remote employees), please reach out to your IT team to explore other options, such as setting up VPN.
You can retrieve Greenhouse's Redshift credentials and add IP addresses to the allowlist in the Dev Center in Greenhouse Recruiting. (Configure

> Dev Center > Business Intelligence Connector > Configure)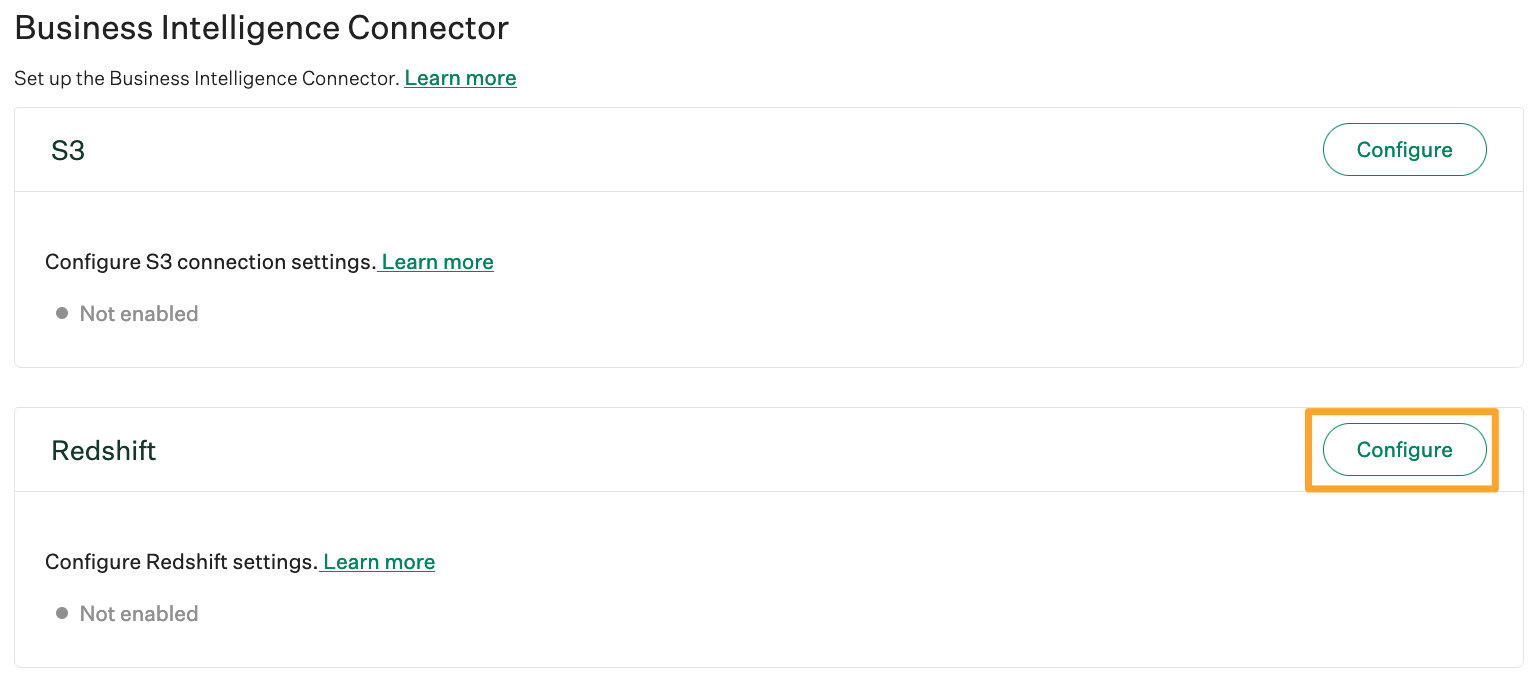 Click here for a more detailed walkthrough of the Redshift setup process.
Connect Power BI to the BI Connector
Once all necessary IP addresses are allowlisted for your account and the credentials to access the Greenhouse Database are received, configure Power BI to pull data from the S3 or Redshift instance.
Redshift database credentials
| | |
| --- | --- |
| Server: | redshift.greenhouse.io |
| Database: | Database name entered when you configured the BI Connector in Greenhouse Recruiting. |
Note: You may see a list of other organizations under Schema but you will only be able to access your organization's schema.