Aspiring Minds' Video Interviewing tool, Autoview, is a virtual interview platform that mimics an actual face-to-face interview. It is not a mere recording tool. Autoview's AI-powered video analytics offer much deeper insights than a resume and help businesses make informed hiring decisions.
Greenhouse Recruiting's integration with Aspiring Minds allows you to add Autoview to a job's interview plan seamlessly.
Enable the Greenhouse Recruiting / Autoview integration
To enable the integration, follow the steps in this article to retrieve your API key from your Autoview representative and set up the assessment stage in your interview plans.
Once you've set up your interview plans and configured your take-home test, you'll be able to send the test to candidates.
Send and review a test
When candidates are moved into the AMCAT interview stage, Greenhouse Recruiting will display a Send Test link. You can select your Autoview assessment here.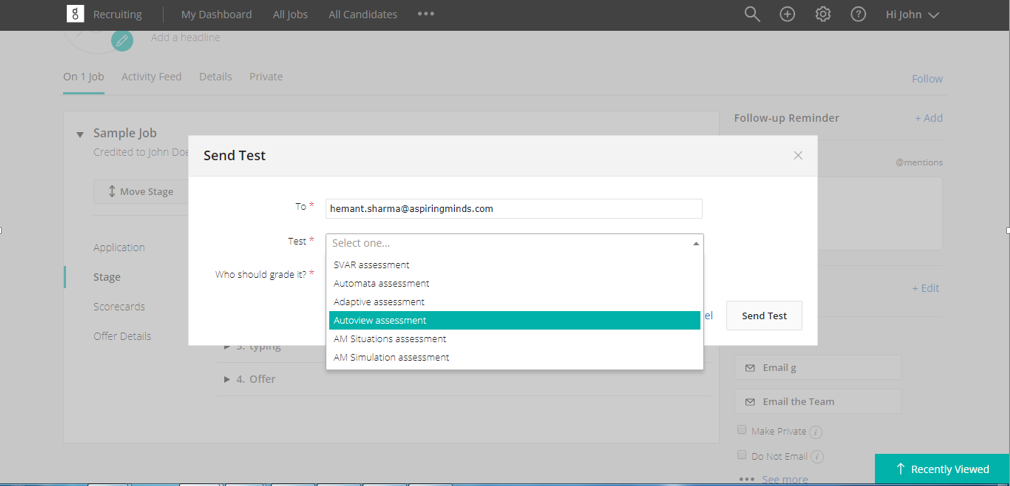 Note: When you send a test from Greenhouse Recruiting, the video interview instructions are actually sent by Aspiring Minds.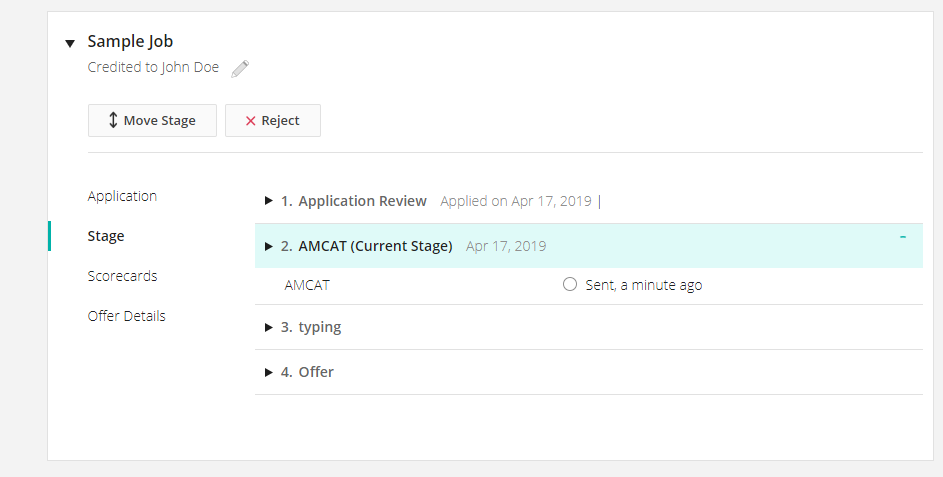 The status of the video interview will be viewable in Greenhouse.
Once the candidate has submitted their video interview test, the Interview Kit will contain a link to view the submitted test on AMCAT.
After you click on the Interview Kit on the candidate's profile, you will be taken to a page where the URL is available to view the test results on AMCAT.
Additional support
Contact partners@aspiringminds.in for troubleshooting assistance regarding the integration.