Permissions: Owners and Coordinators
Product tier: Available for the Greenhouse Onboarding subscription tier
E-Signature templates help your onboarding team automate essential paperwork and start new hires off on the right foot.
You can delete an existing E-Signature template at any time if your organization no longer needs it. This article covers how to delete an E-Signature template.
Delete your E-Signature template
Note: Deleting a template will not delete employee E-Signature documents that have been completed already.
From your Greenhouse Onboarding homepage, navigate to Settings > Onboarding Plan > E-Signature Templates.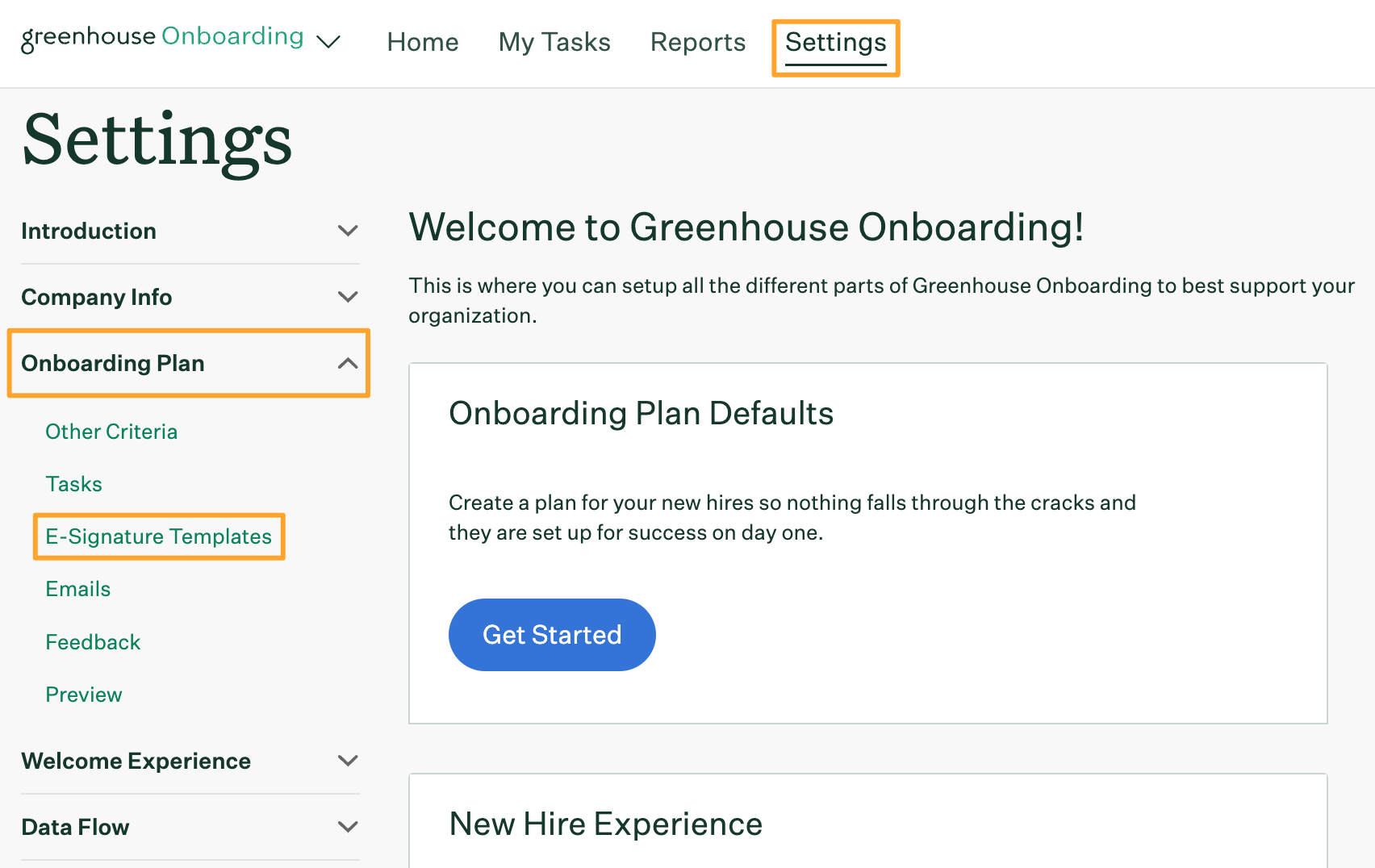 On the E-Signature Templates page, click the three-dot icon next to the template you want to delete.
Select Delete from the dropdown.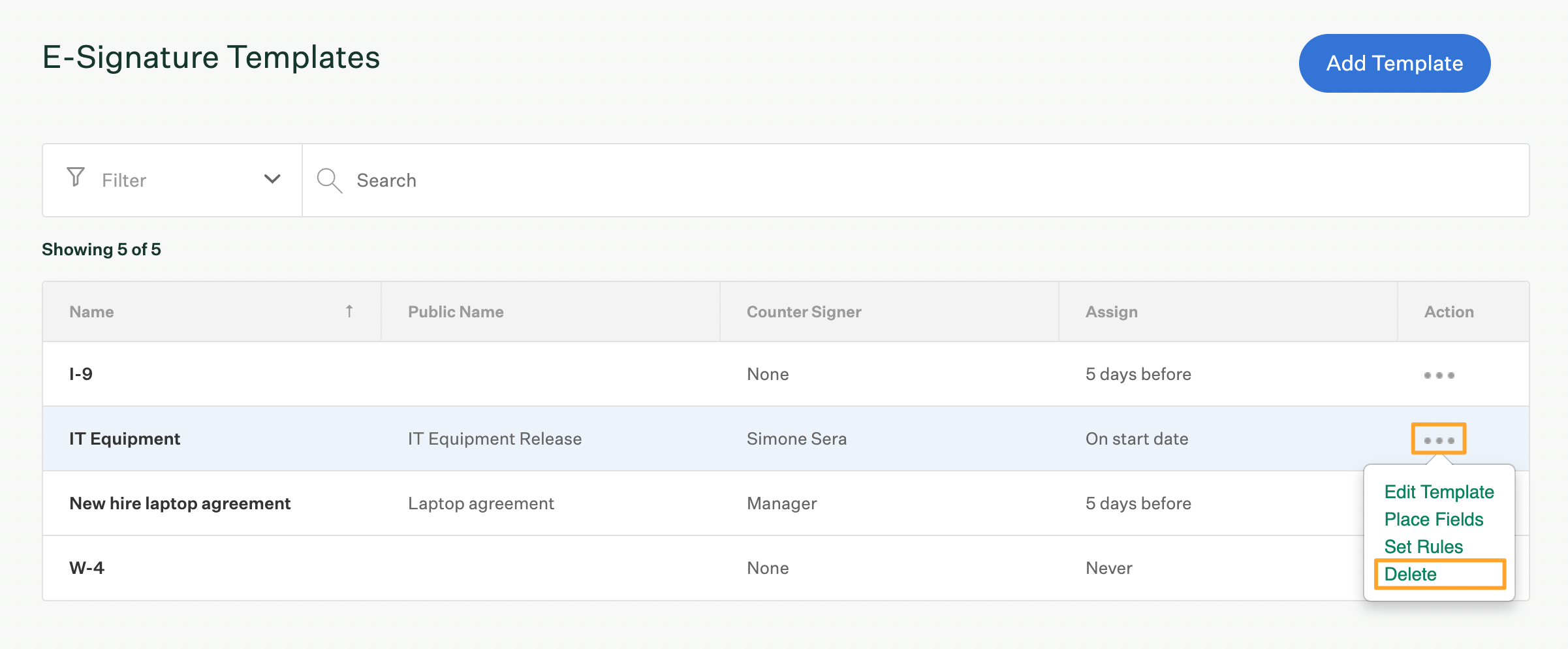 A dialog box will ask you to confirm you want to delete this template. Click Delete.
Your E-Signature template will no longer be assigned to future new hires in their onboarding plans. It will also be removed as an option for manually requesting E-Signatures.
Additional resources