E-Signature Templates allow your organization to upload and map E-Signature forms for New Hires with options to add co-signers and rules for automatically assigning specific documents.
If you ever need to delete an E-Signature template, click Settings from the navigation bar and select E-Signature Templates from the Onboarding Plan section of the left-hand panel.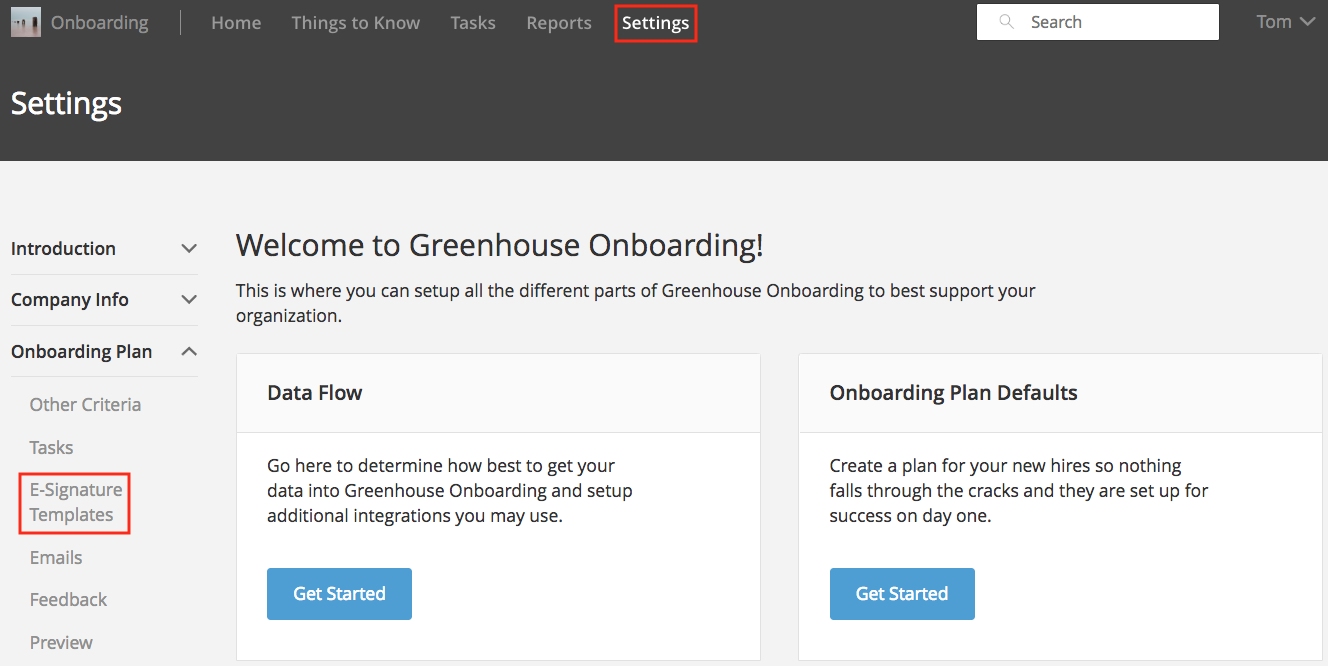 From the E-Signature Templates page, navigate to a specific E-Signature template and click the inline ellipsis underneath the Action column.
Select Delete from the dropdown menu.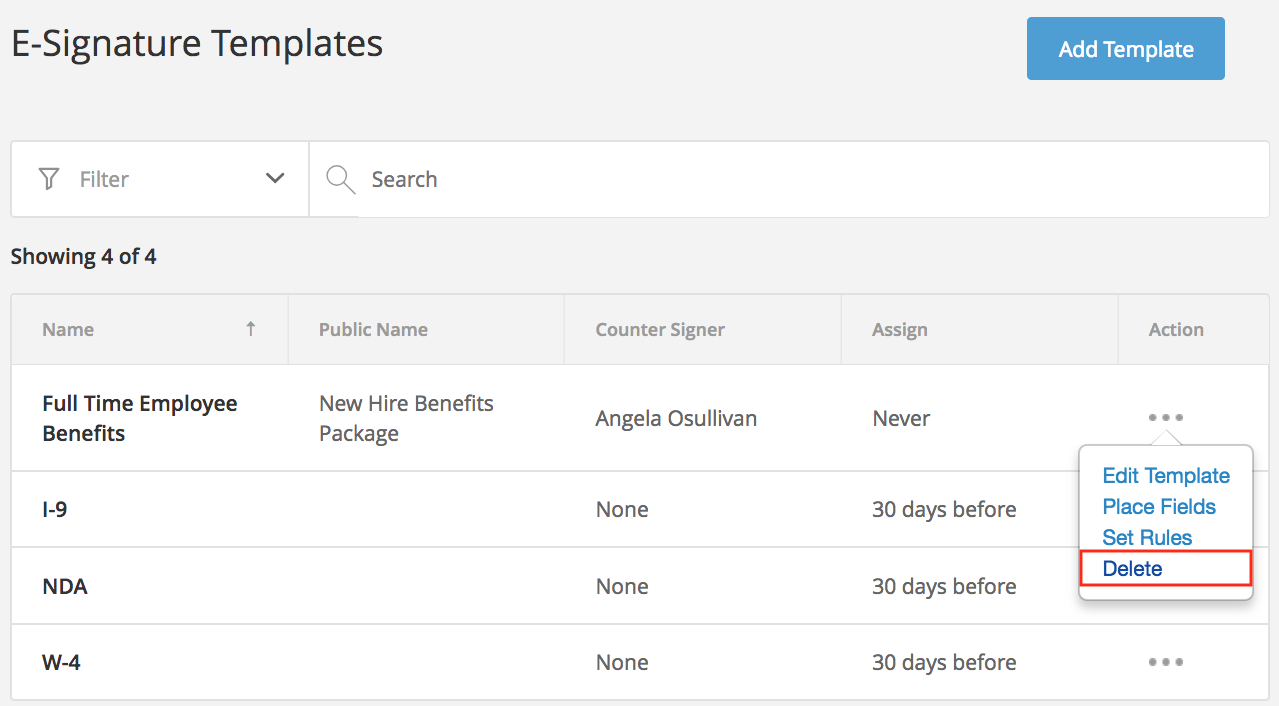 A dialog box will ask you to confirm the decision to delete the E-Signature template. Click Delete.