Permissions: Owner
Product tier: Available for Greenhouse Welcome and Greenhouse Onboarding subscription tiers
Fields allow your organization to create and organize the presentation of the information you would like to collect from individuals being onboarded. In this article, we'll cover how to delete a field.
Note: The following fields cannot be deleted:
Basic Information fields
Personal Email
Manager
Work Country
Employment Status
Personal Pronouns
Phone Number
Onboarding Coordinator
Birthday
Date of Termination
About
Delete a field
To delete a field, click Settings on your navigation bar, then select Fields on the left.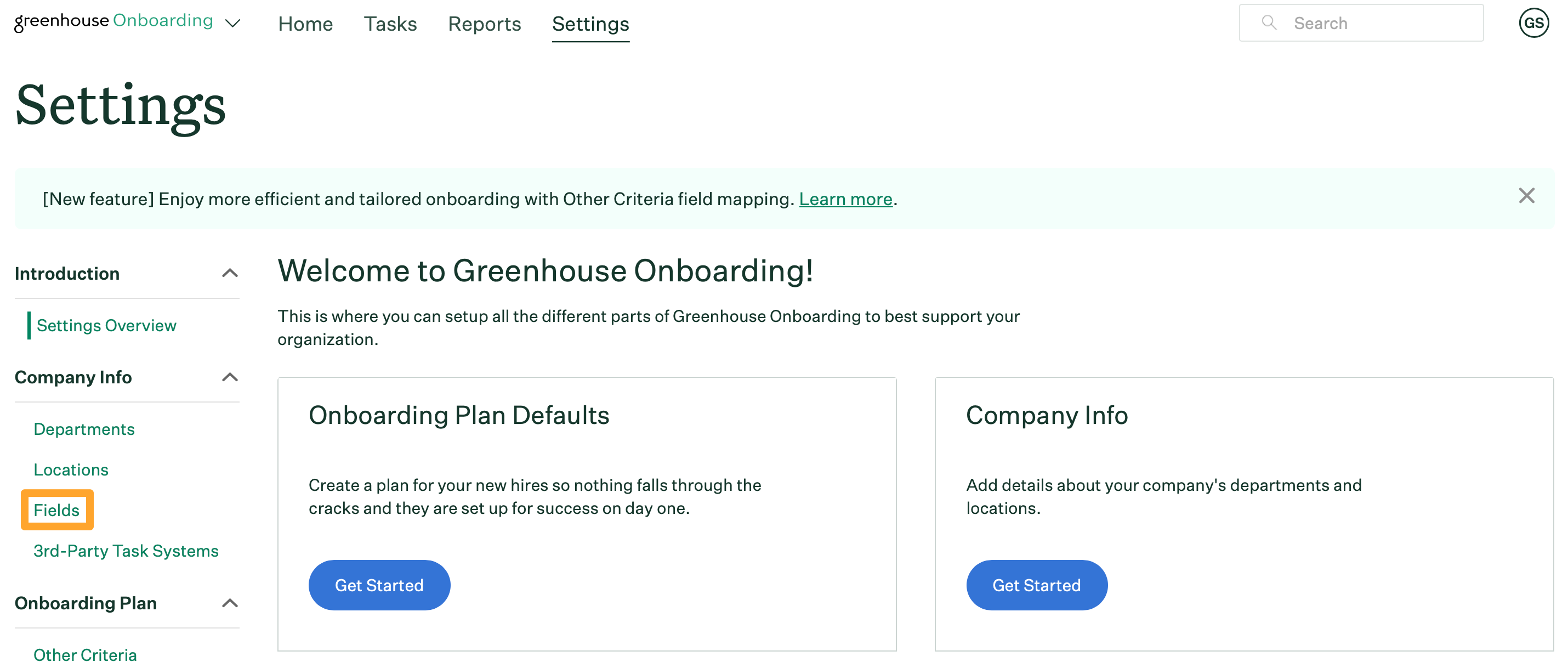 Click the field name you'd like to delete.

From the Edit Field dialog box, navigate to the lower left-hand corner and click Delete.

Click Delete in the subsequent dialog box to confirm the deletion.