Custom job application questions allow your organization to collect information from candidates when they apply to a job post. Custom application questions are configured on a per-job basis. In this article we will cover how to add a custom question to a job application for an existing job.
Click All Jobs from the navigation bar and select a job from the subsequent list.

From the Job Dashboard page, click Job Setup and navigate to Job Posts on the left-hand panel.

Navigate to a job post from the list and click the Edit icon

inline with the job post name.

From the Edit Your Job Post page, navigate to the Custom Application Questions section and click Add Custom Question.

From the Add Custom Question dialog box, input the: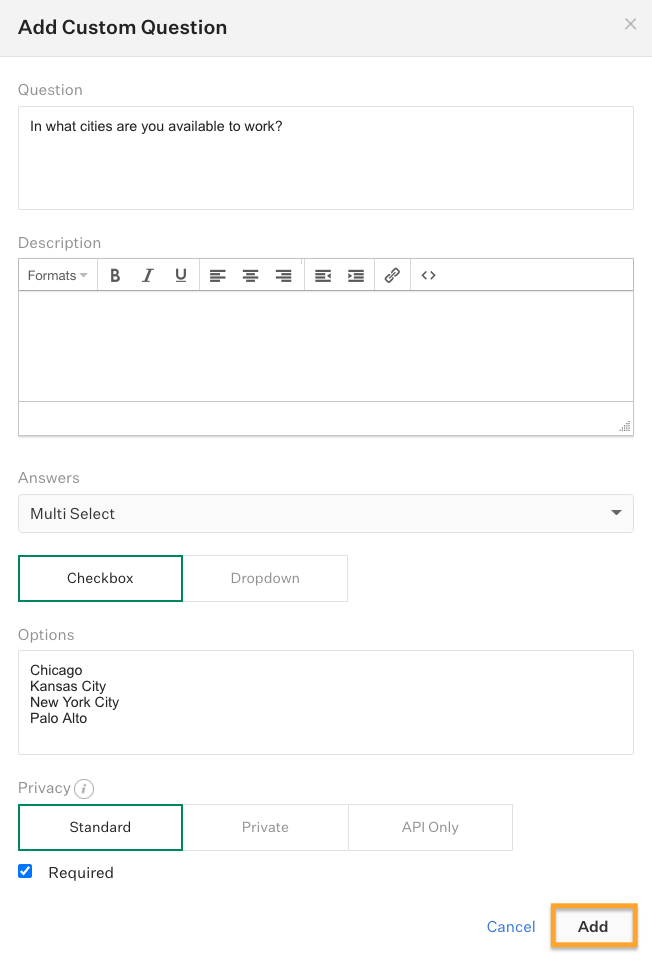 Note: If you select an answer type of Attachment, candidate attachments cannot exceed a file size of 500 MB.
When finished, click Add.
Scroll down the Edit Your Job Post page and click Save to confirm the addition of the custom application question. The custom question will be added to the job application.