Permissions: Owner
Product tier: Greenhouse Onboarding
BambooHR is a cloud-based HRIS platform for small and medium-sized businesses that enables your organization to manage the data for your employees. Greenhouse Onboarding has created an integration with BambooHR to sync employee data between the two systems.
Note: Greenhouse Onboarding's integration with BambooHR is a one-way sync of information.
Enable Greenhouse Onboarding and BambooHR integration
Before your organization can enable the BambooHR integration, you'll need your organization's BambooHR domain. Your organization's domain for your BambooHR account is the text in front of bamboohr.com in the URL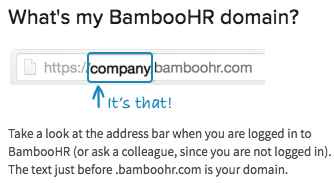 Once you retrieve your domain, open Greenhouse Onboarding and select Settings on the home page.

Scroll to the bottom of the page and select Integrations in the Data Flow section.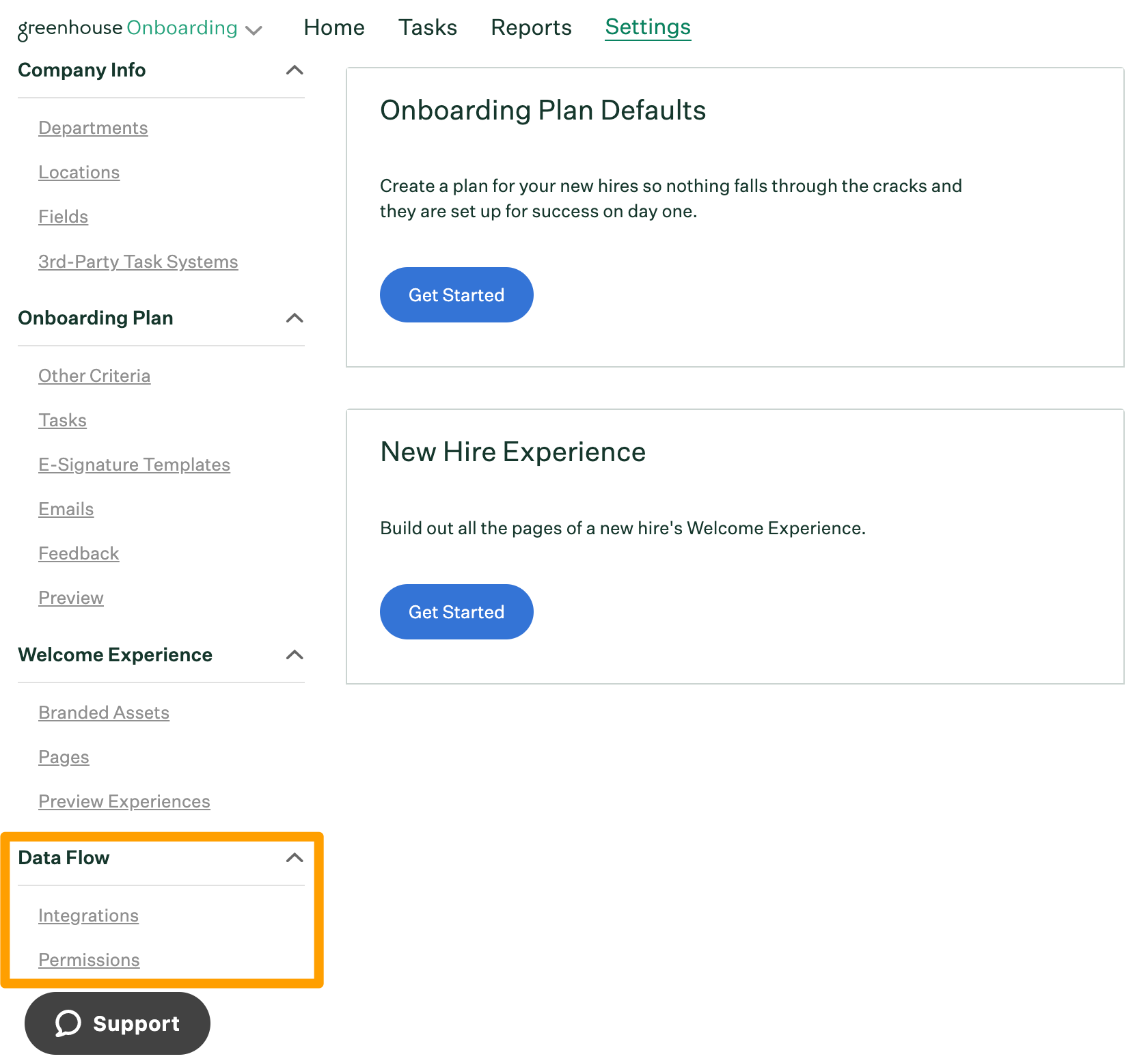 Click Enable next to BambooHR.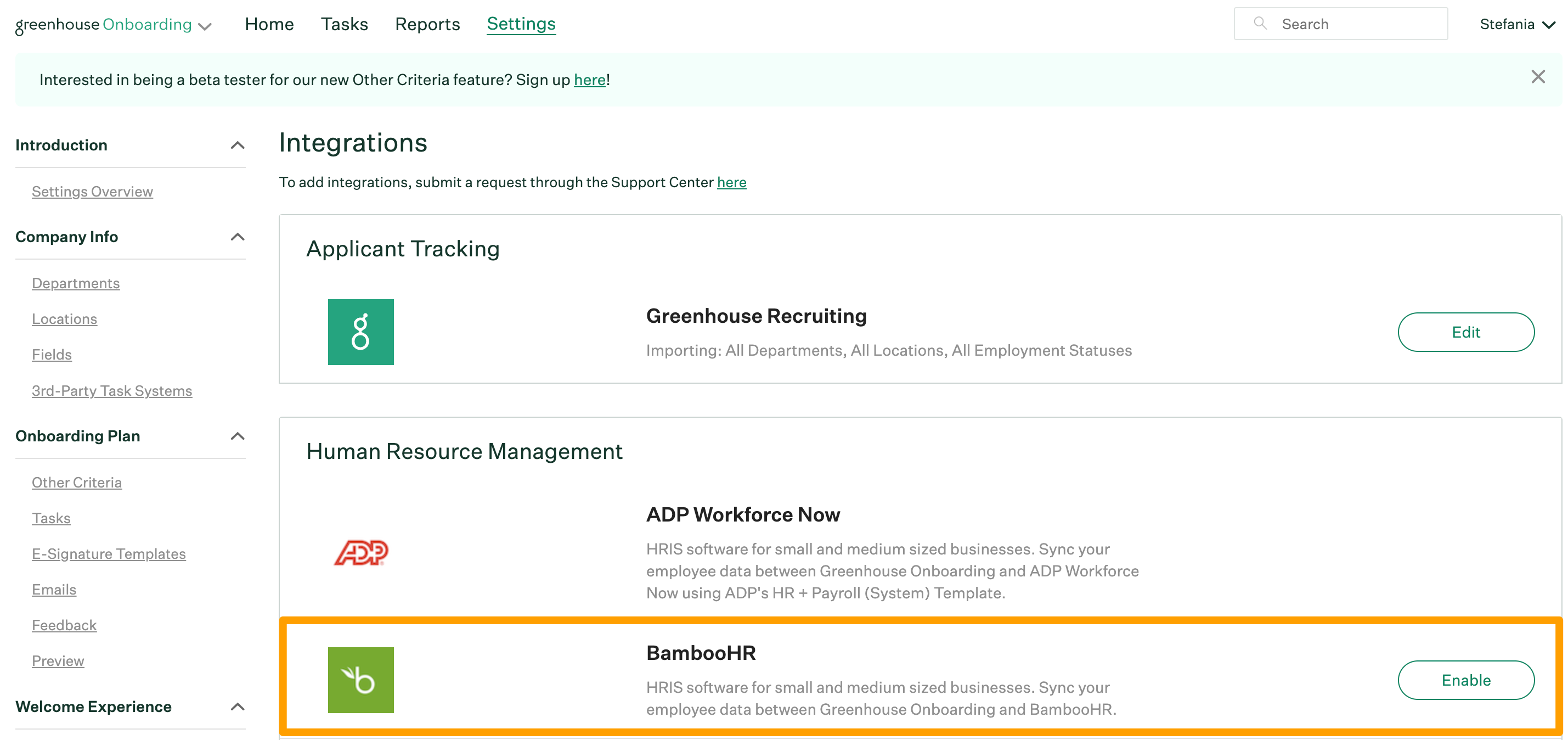 Enter your BambooHR domain and click Connect to BambooHR.
BambooHR will open. You'll need to sign into your account to finish the integration setup. Once the setup is complete, you'll be automatically sent back to Greenhouse Onboarding.
Mapped integration fields
The following Greenhouse Onboarding fields will be mapped and exported to the corresponding field in BambooHR:
| | |
| --- | --- |
| First Name* | Status |
| Last Name* | Date of Birth |
| User Status* | SSN |
| Start Date* | Gender |
| Email* | Marital Status |
| Department | Personal Email |
| Location | Profile Photo |
| Address | Employee Documents |
| Preferred Name | |
| Job Title | |
*Required field to create BambooHR employee account
Note: It is not possible to export Reports to BambooHR
Greenhouse Onboarding will export any available information for the mapped fields listed above to BambooHR.
Export employee profile
You can export an employee profile into BambooHR the Export to Bamboo HR button under the Integrations tab on their employee profile.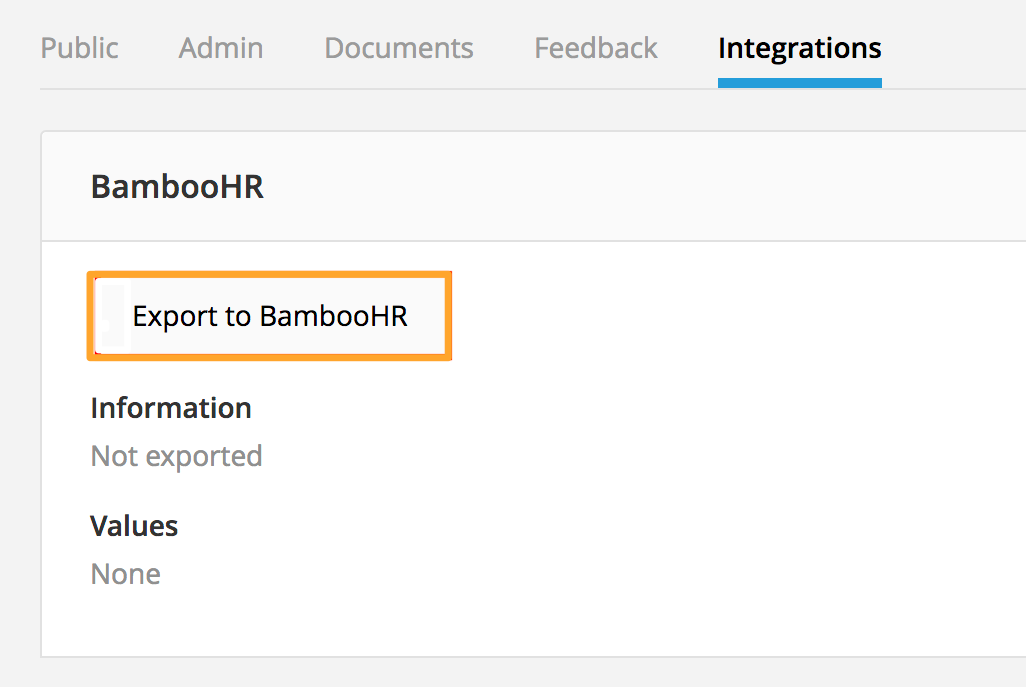 Note: Since every organization defines its onboarding process differently, employee data can only be exported manually from Greenhouse Onboarding. Additionally, this export can only be performed once in Greenhouse Onboarding, so verify that all details are correct before sending to BambooHR.
Once the employee profile is successfully exported to BambooHR, the export date, user, and BambooHR ID will display on the Integrations tab of the employee profile.