Masked field is a unique field type that you can select when creating a new field. Generally, the masked field type is reserved for fields that contain sensitive employee information that your organization will want to hide once the information is input into Greenhouse Onboarding. In this article, we will cover:
Add Masked Field
To add a Masked Field to Greenhouse Onboarding, click Settings from the navigation bar and select Fields from the Company Info panel on the left-hand side.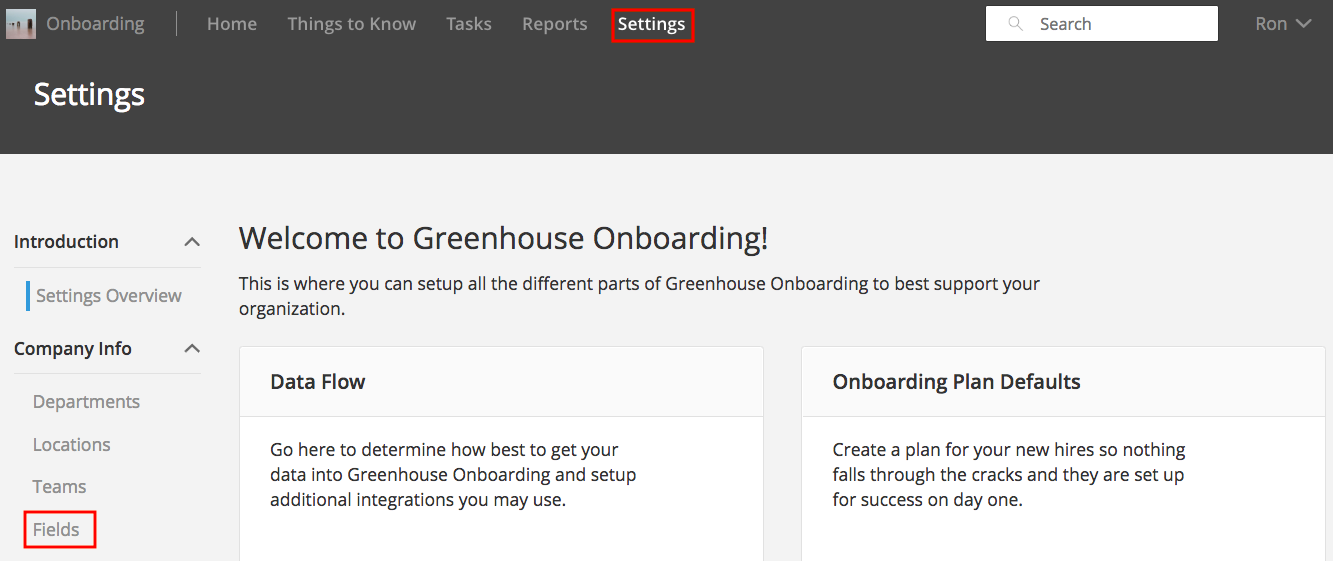 Click

in the header of a Field Group and select Add Field from the dropdown menu.
Note: New fields cannot be added to the Basic Information Field Group.

Use the subsequent dialog box to give the field a name, explanatory text, and/or rules. Select Masked Field from the Field Type dropdown menu.

When finished, navigate to the bottom of the dialog box and click Save. Your masked field is added to your organization.
View and Edit Permissions on Masked Fields
Once a value has been input into a masked field, the value will be anonymized from direct viewing. The value cannot be copied and pasted elsewhere, and regardless of a user's view and/or edit permissions the input value cannot be viewed.
Note: The only exception is that the values for masked fields will still populate in Field Reports.

If a user is granted edit access to a masked field, they will be able to replace the value for the field but not reveal the original value in the field.