Permissions: Coordinators and Owners
Product tier: Available for Greenhouse Welcome and Greenhouse Onboarding subscription tiers
Feedback questions allow your organization to survey new hires on their onboarding and diagnose areas of improvement.
If a new hire prefers not to answer a question, a user with Coordinator or Owner permissions can manually remove the feedback questions from the employee's profile in Greenhouse Onboarding.
Deactivate questions
To deactivate feedback questions for an employee, locate the employee in Greenhouse Onboarding. Search for employees using the search bar in the top right corner of the page.

From the new hire's employee profile, click the Feedback tab to view all questions for the employee.

Select a question from the table.

Click the Delete button and confirm your choice.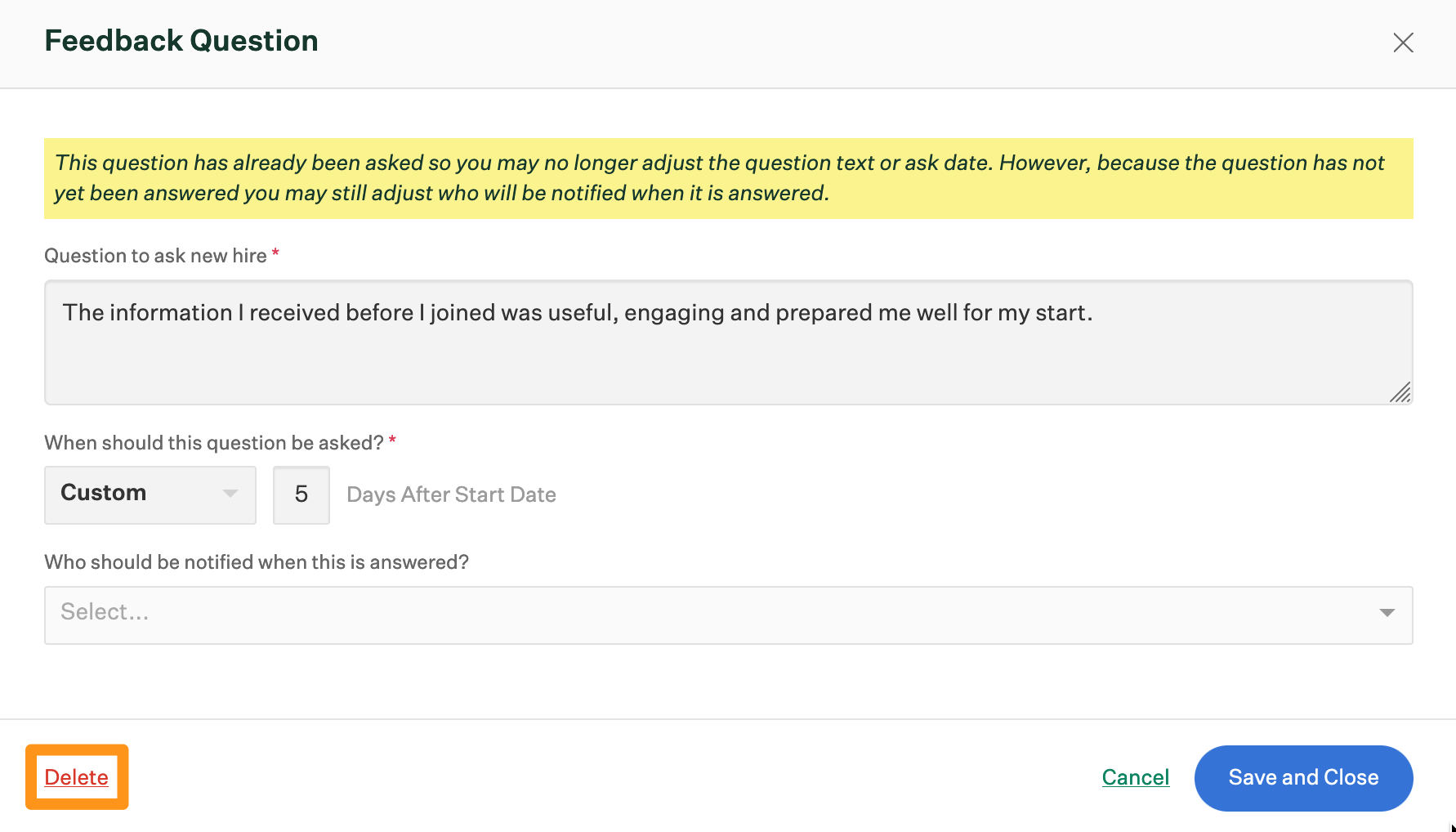 Note: New hires receive reminder emails for 14 days for unanswered feedback questions. They will no longer receive reminders if you delete an unanswered feedback question before 14 days have passed.