Feedback questions allow your organization to survey reactions to your company's onboarding experience and diagnose areas of improvement. New Hires will receive an email prompting them to respond either Yes or No to each question once it is assigned.
If a New Hire prefers not to answer a question, a user with Coordinator or Owner permissions must manually remove the feedback question from the New Hire's employee profile.
Note: New Hires will continue to receive emails prompting them to respond to the questions until the question is answered or removed from their employee profile.
To deactivate feedback questions for an individual New Hire and stop the receipt of feedback question emails, use the provided search function to find the New Hire's employee profile.

From the New Hire's employee profile, click Feedback and navigate to the feedback question that should be removed from the list.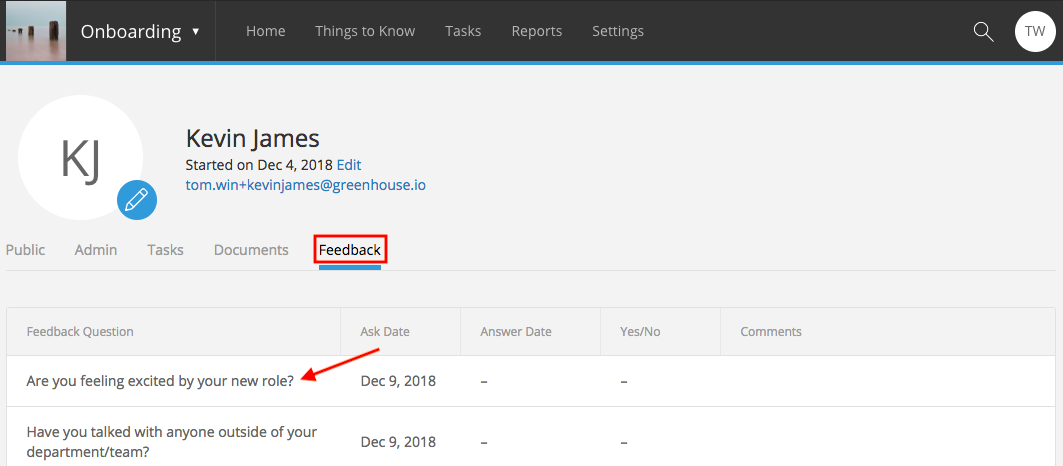 Click Delete in the subsequent dialog box.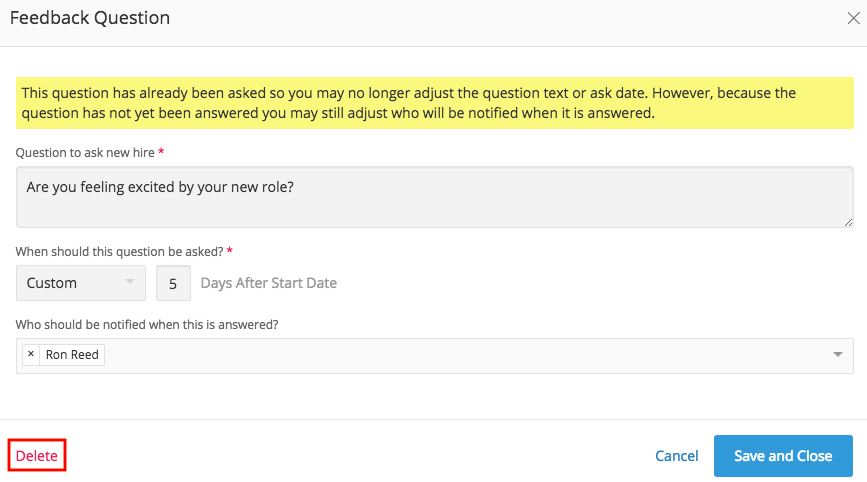 Follow the prompt to confirm the deletion of this feedback question. The feedback question is deleted from the New Hire's employee profile and they will no longer receive email prompts to answer the question.
Repeat as necessary for other questions.