Primary in-house contacts are specified users within your organization who should be contacted to assist with editing your user-specific permissions, or to answer internal recruiting process questions.
To view your organization's primary in-house contacts, navigate to the My Dashboard page, then find the Helpful Links panel.
Click Email Your In-House Contacts.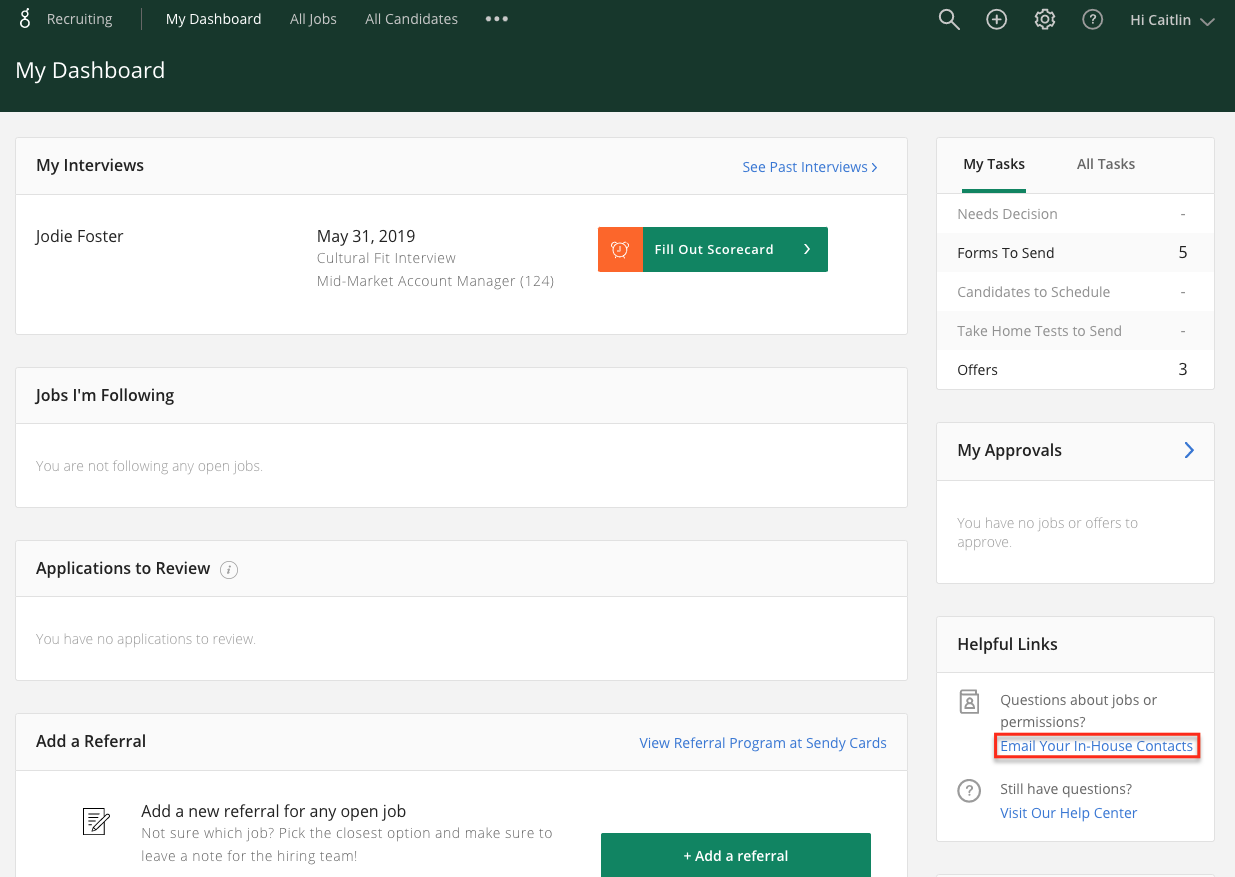 Note: If you have personalized the My Dashboard page, you may have to re-add the Helpful Links panel to the page.
The subsequent page provides a list of offices with primary in-house contacts and their respective email addresses.