Primary in-house contacts are specified users within your organization who should be contacted to change your user-specific permissions. Greenhouse Recruiting users can find a list of their organization's primary in-house contacts by clicking Hi <Name> in the upper right-hand corner and selecting Account Settings from the dropdown menu.
Navigate to the Your Permissions panel of the subsequent page and click Get in touch with your in-house contact.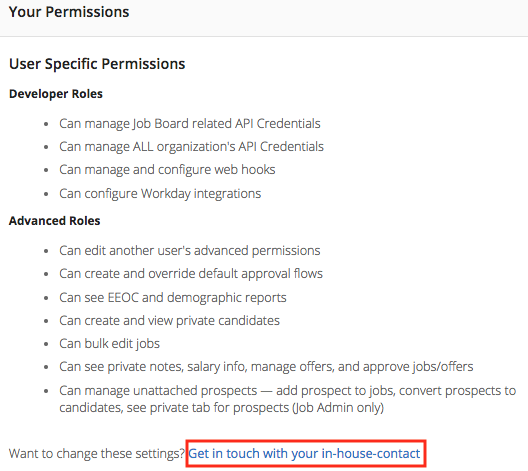 The subsequent page provides a list of offices with primary in-house contacts and their respective email addresses.