Permissions: Site Admin who can edit another user's advanced permissions
Product tier: Available for all subscription tiers
User-specific permissions are permissions granted to a user in addition to their baseline permission level (Basic, Job Admin, or Site Admin).
The user-specific permissions available varies based on the user's assigned permission level. Check out the articles below for more information about which user-specific permissions are available for each permission level:
Assign or remove user-specific permissions
Go to the Users page (Configure icon
> Users) and select a Greenhouse user from the list.
Tip: Use the Filter section to narrow down your list.

On the Edit User page, scroll down to the Permissions section.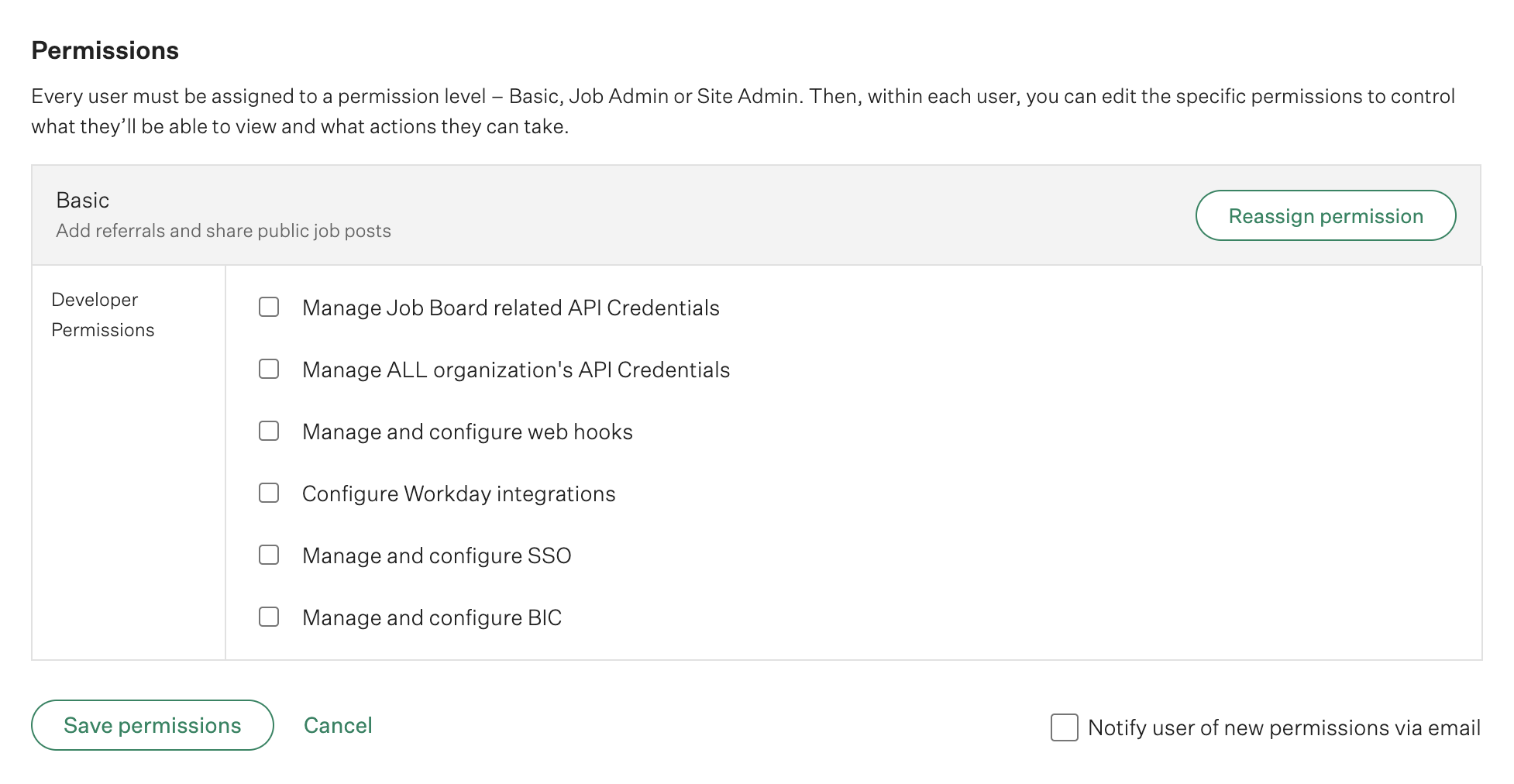 Note: The available user-specific permissions will vary based on the user's permission level (Basic, Job Admin, or Site Admin). For example, the image above shows the available user-specific permissions for a Basic user.
Click a checkbox next to a permission to assign that permission to the user. Click the checkbox again to remove the permission.
When you finish, click Save Permissions on the bottom left side of the page.

To communicate permission changes to the user, click the checkbox next to Notify user of new permissions via email on the bottom right side of the page.