The Welcome to the Team! email is an introductory email sent from Greenhouse Onboarding to the New Hire after they have been added into the system. In the email, New Hires will receive a summary of who their manager is, the team they have joined, and tasks that need their attention.
Greenhouse Onboarding provides a default version of this email but your organization can elect to add new variations. If your organization adds a Welcome to the Team! email variation, New Hires will be sent either a variant Welcome to the Team! email (based on their filter conditions) or the default Welcome to the Team! email.
To start, click Settings from your navigation bar. On the Settings page, expand the Onboarding Plan section on the left-hand panel and select Emails.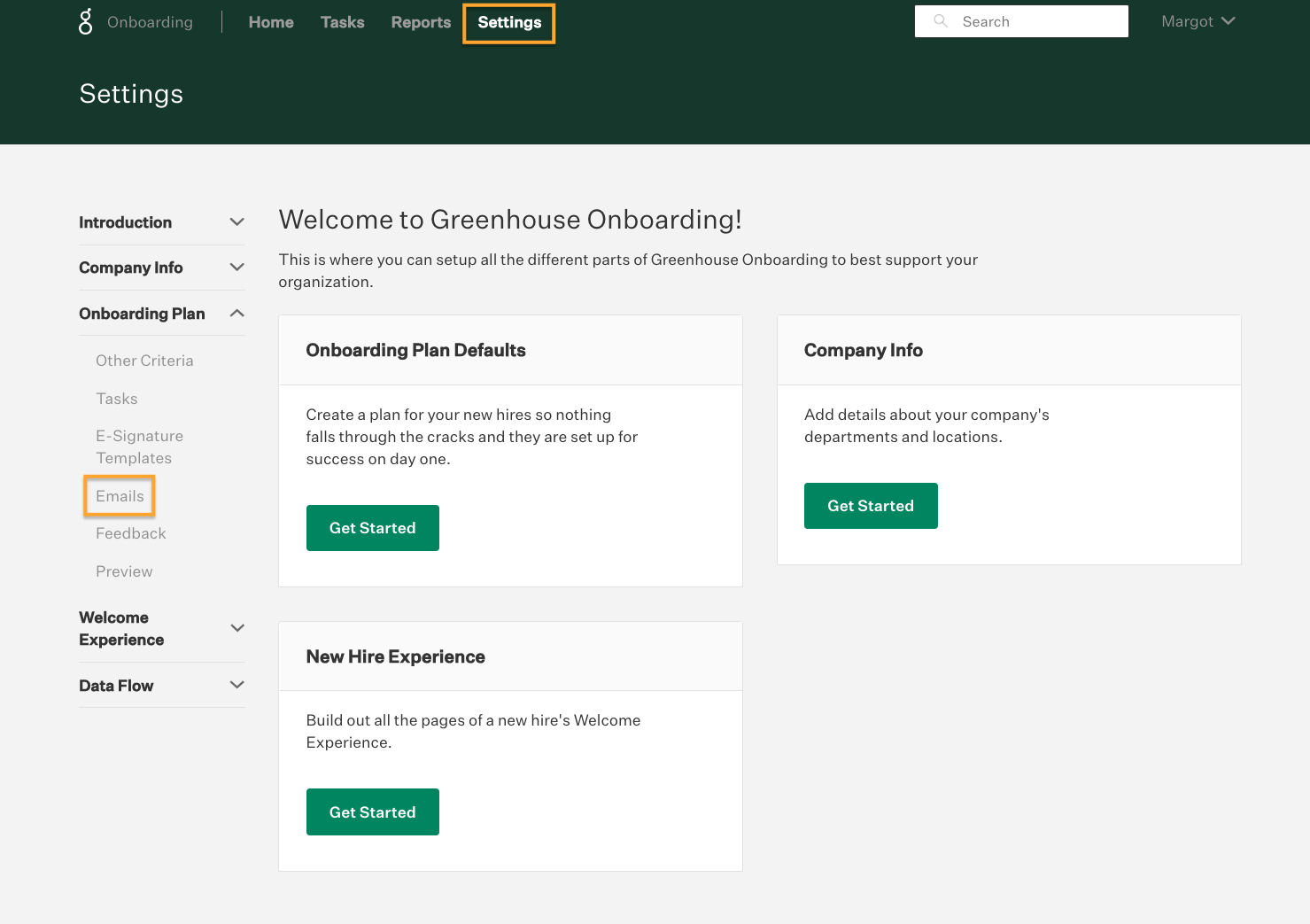 From the Emails page, Navigate to Welcome to the Team! section and click Create template.

Use the subsequent dialog box to complete the following:
Enable/deactivate the new variation
Provide the variation with a name
Create the message/body of the email
Select filter criteria
Note: Since the variant email is intended to replace the default Welcome the Team! email for certain employees, filter criteria must be associated with your new variation.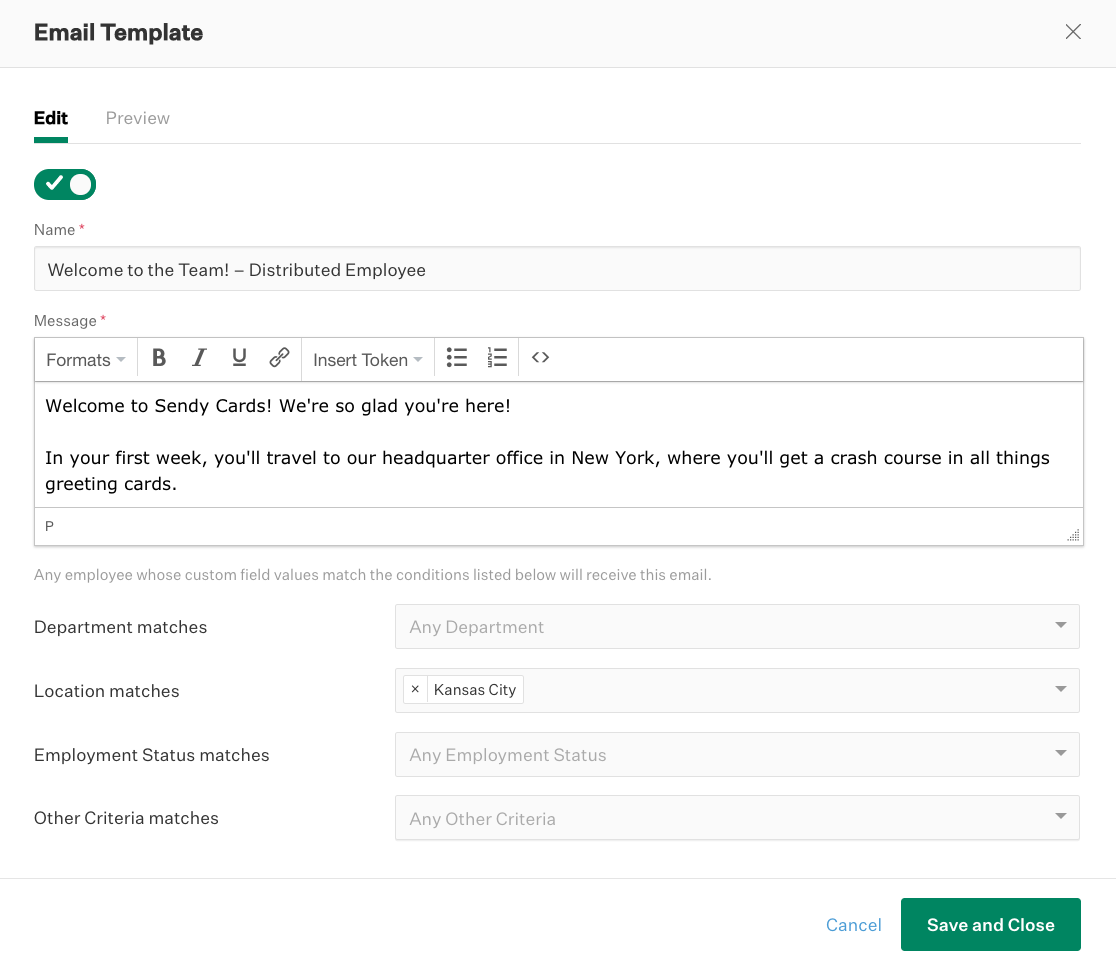 When finished, click Save and Close. Your organization's new Welcome to the Team! email will be added as a new template and sent to New Hires who fulfill the criteria you selected.
The Welcome to the Team! email assigned to the New Hire can be viewed from the Onboarding Plan screen when adding a New Hire to your account.