Permissions: Basic and above who can manage job board related API credentials
Product tier: Available to all subscription tiers
Greenhouse Recruiting can host job boards in many languages, including ones that are read from right-to-left such as Hebrew. If your organization has a job board for countries that use a right-to-left language orientation, you can upload a .css file to your job board configuration to change the appearance of the job post and accommodate the language orientation.
You can download a sample .css file by clicking here.
Upload a custom .css file to Greenhouse Recruiting
To upload a custom .css file, click the Configure icon

on your navigation bar and select Job Boards & Posts on the left.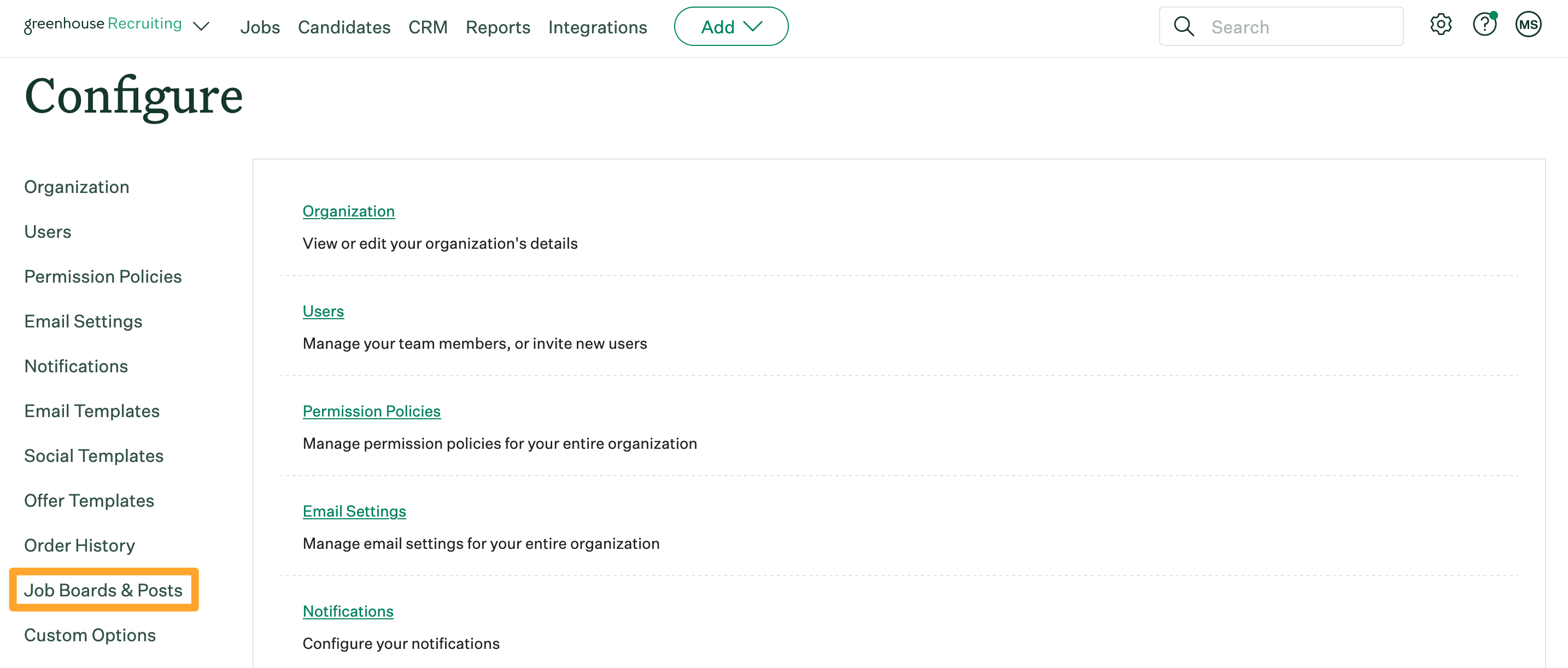 Click the Ellipsis icon

next to your job board and choose Developer Settings from the dropdown.

Click the Edit

icon in the Custom CSS URL section.

Complete the available fields to upload or link your file.

When finished, click Save.
Example job post
When the job post's application language is set to a language with a right-to-left orientation, your .css file will display the post in the updated format.
Right-to-left language orientation