Supported Triggers
New Job Post - Triggers when a new job post is created.
New Candidate Application - Triggers when a new application is submitted by a candidate.
Supported Searches
Find Candidate - Finds a candidate by email address.
Supported Actions
Create Candidate - Creates a new candidate.
Create Candidate Note - Creates a candidate note.
Create Prospect - Creates a prospect.
How to Get Started with Greenhouse on Zapier
When you start creating a Greenhouse Zap, you will be asked to connect your Greenhouse account.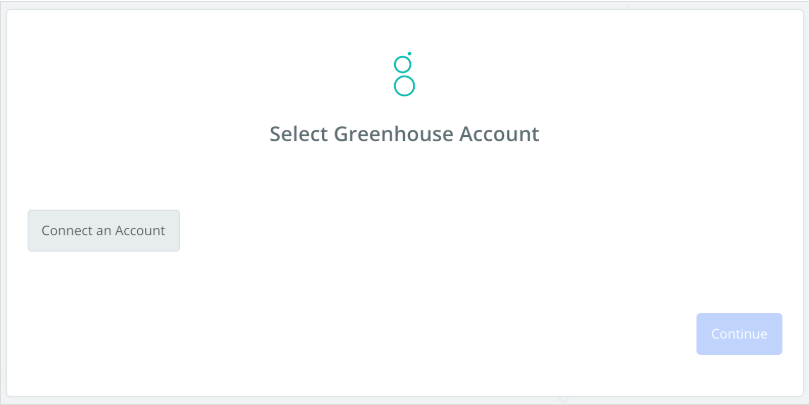 Next, you'll be asked to enter your Greenhouse API key.
To locate your API Key in your Greenhouse account, please follow these steps:
To get an API key from your Greenhouse account:
Go to Configure > Dev Center > API Credential Management
Click Create New API Key
For type, choose "Harvest"
Select these Harvest endpoints (the checkboxes) when creating the Harvest API key: Candidates, Jobs, Jobs Posts, Users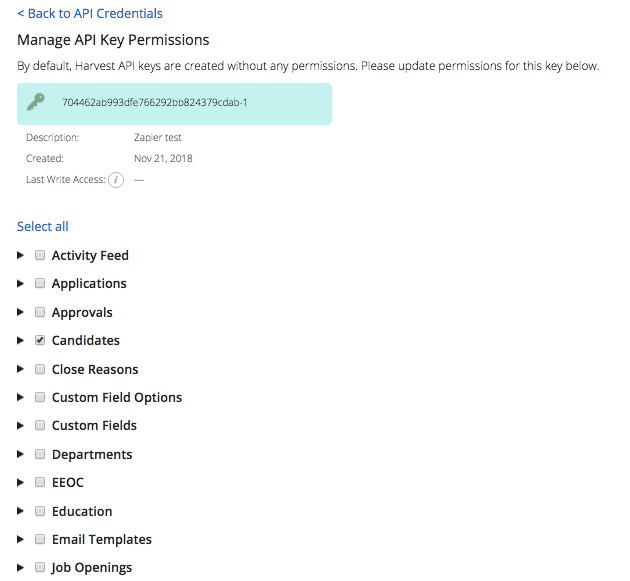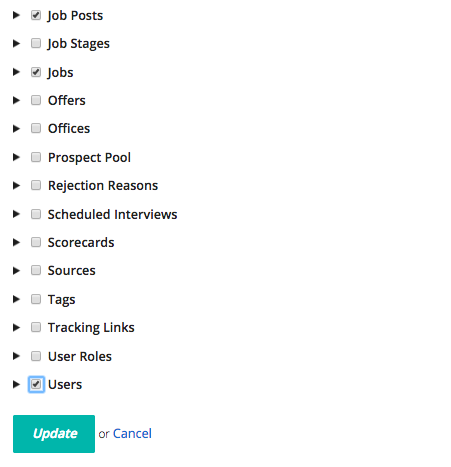 Paste your key back into your Zapier account and then "Continue".
If all steps were successful your Greenhouse account will now be successfully connected.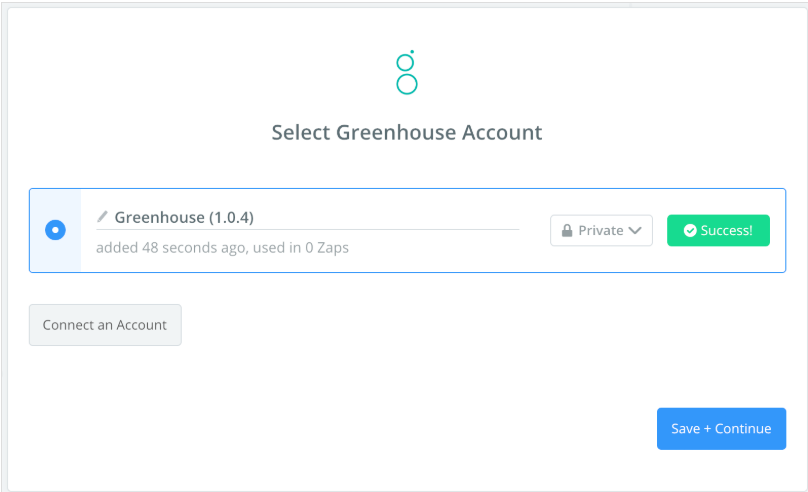 Popular Things to do with Greenhouse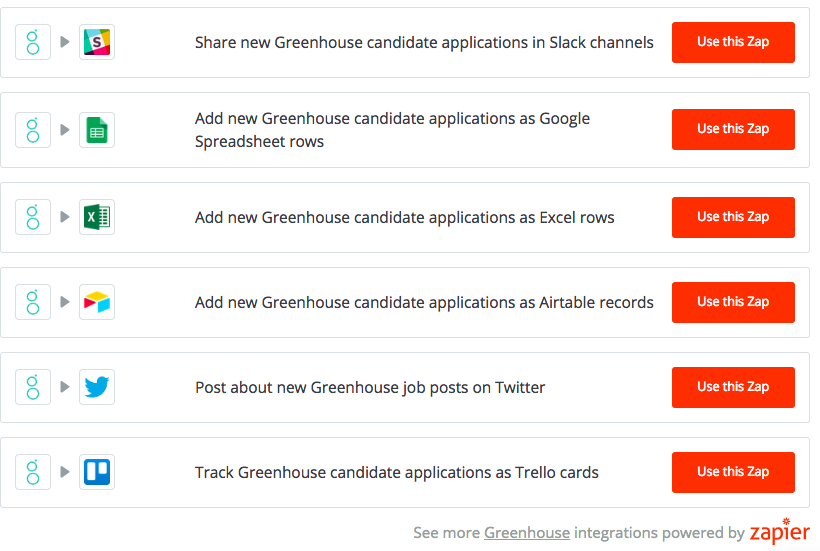 Does Greenhouse need any special plan pricing?
https://www.greenhouse.io/pricing
Your contract is priced based on the size of your company. Talk to an Account Executive for a custom quote.