*Note: Greenhouse Recruiting is a premium Zapier app, so a Zapier user will need to have at least a Starter plan to use the integration.
Zapier is an online automation tool that connects your favorite apps to automate repetitive tasks. Greenhouse Recruiting and Zapier have developed an integration that allows you to automate certain tasks. In this article, we will cover:
Supported Triggers, Searches, Actions
The Greenhouse Recruiting/Zapier integration supports the following functions when creating Zaps.
Supported Triggers
New Job Post - Triggers when a new job post is created.
New Candidate Application - Triggers when a new application is submitted by a candidate.
Supported Searches
Find Candidate - Finds a candidate by email address.
Supported Actions
Create Candidate - Creates a new candidate.
Create Candidate Note - Creates a candidate note.
Create Prospect - Creates a prospect.
Configure User Setup Permissions in Greenhouse Recruiting
In order to enable the Greenhouse/Zapier integration, you will need the developer permission Can manage ALL organization's API Credentials.
Contact a Greenhouse user in your organization with Site Admin level permissions with the additional user-specific permission Can edit another user's advanced permissions to apply the API credential management permission to your account. Have the user with Site Admin level permissions edit your user account's permissions by navigating to the Configure icon
> Users > Your Name.

The user with Site Admin level permissions should navigate to the Permissions panel on your user page and expand the Developer Permissions dropdown menu.
Select Can manage ALL organization's API Credentials so that a check is in the checkbox. When finished, click Save.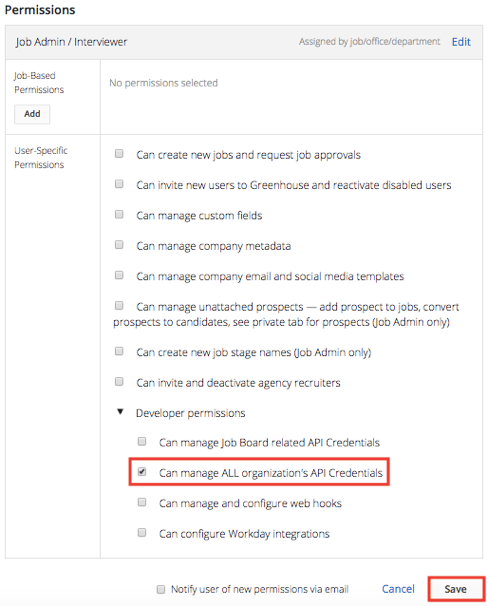 Repeat as necessary for any other user that should have access to set up the integration.
Create a Harvest API Key for the Greenhouse/Zapier Integration
To create a Harvest API key for the integration, click on the Configure icon

in the upper right-hand corner. Navigate to Dev Center on the left-hand panel.
From the Dev Center page, click API Credential Management.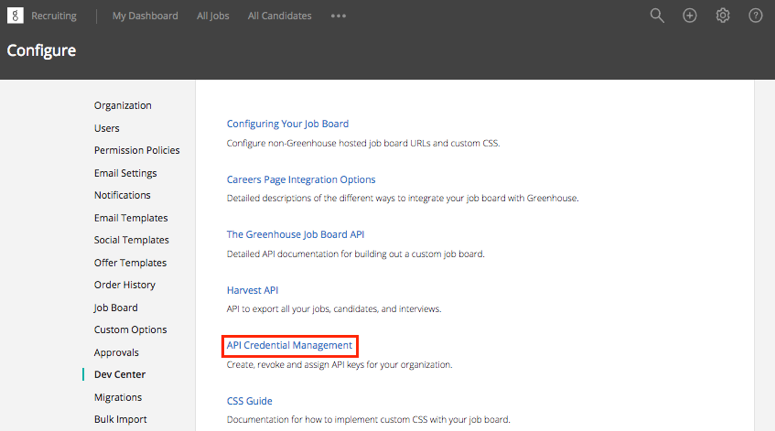 From the API Credential Management page, click Create New API Key to generate the API key for Zapier.

From the Create new credential dialog box, give your API key a name and select Harvest from the Type dropdown menu. When finished, click Create.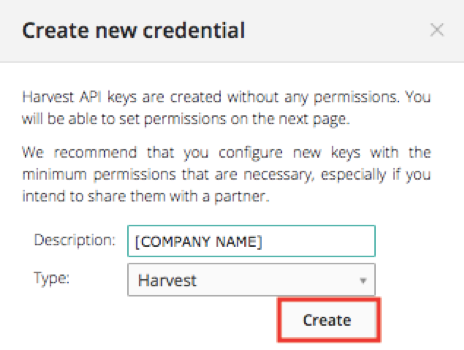 On the Manage API Key Permissions page, select these endpoints when creating the Harvest API key: Candidates, Jobs, Jobs Posts, Users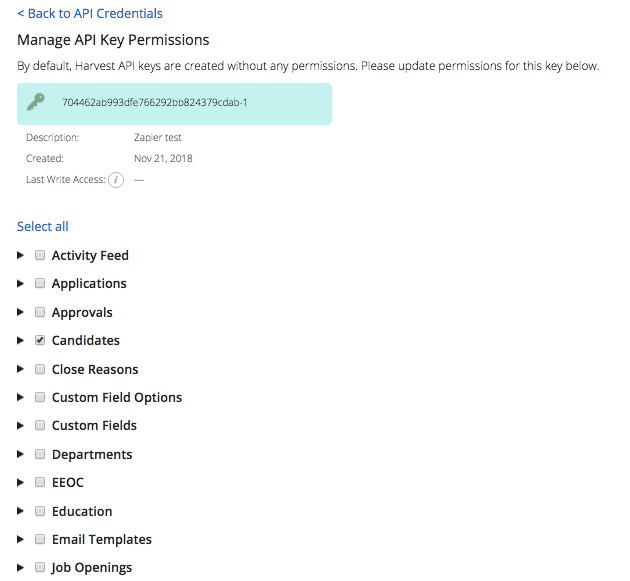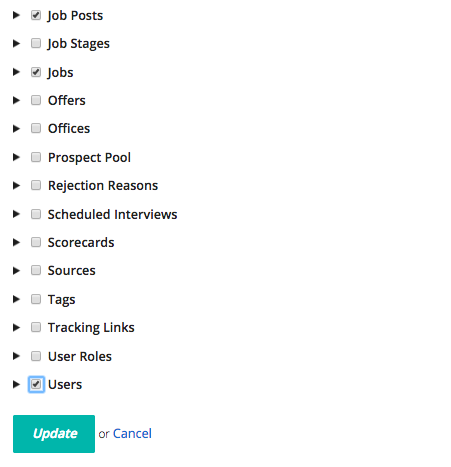 When finished, click Update.
Your Harvest API Key for the Greenhouse/Zapier integration is created and configured. Navigate to your new Harvest API Key and click Copy.

Upload Harvest API Key into Zapier
When you start creating a Greenhouse Zap, you will be asked to connect your Greenhouse account.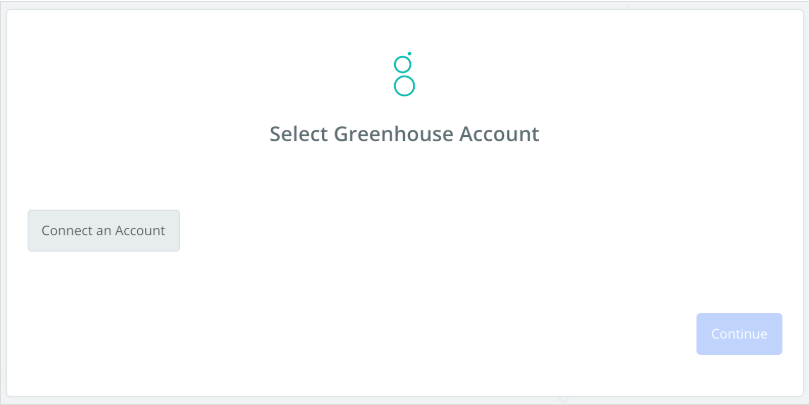 Paste your Harvest API Key back into your Zapier account and then click Continue.
If all steps are completed successfully, your Greenhouse account will be successfully connected.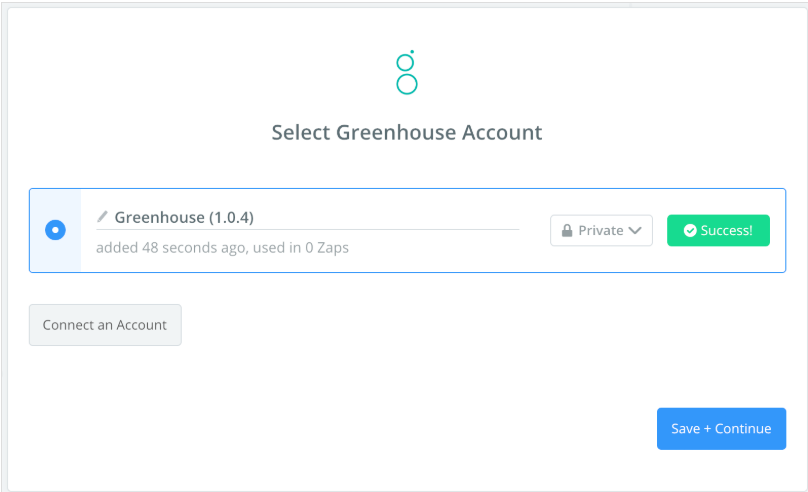 Popular Things to do with Greenhouse