When adding questions on a Form, users can mark a question as Private so a candidate's response is only viewable by Greenhouse Recruiting users with the appropriate privacy permissions. This is useful for responses your organization deems sensitive and would not want every user assigned to a job's Hiring Team to access.
In this article, we will cover which Greenhouse Recruiting users can view a candidate's responses to private Form questions.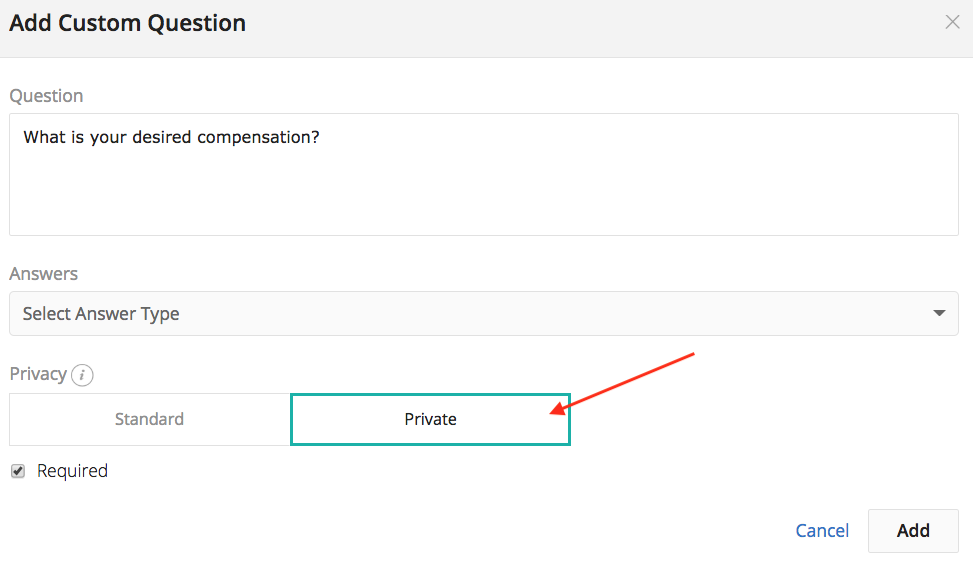 Note: Questions linked to custom field on a candidate profile's automatically inherit that custom field's privacy settings.
View candidate response to private form question without privacy permissions
Users who don't have one of the permission levels listed below can only view candidate responses to non-private Form questions:
Site Admin with the user-specific permission Can see private notes, salary info, manage offers, and approve job/offers, or
Job Admin with the permission stripe Can view and edit private candidate and application fields
If a question is marked as Private, users without one of the permissions listed above will see the candidate responded to the question, but cannot see the candidate's response.

View candidate response to private form question with privacy permissions
Users with one of the permission levels listed below can view candidate responses to all Form questions:
Site Admin with the user-specific permission Can see private notes, salary info, manage offers, and approve job/offers, or
Job Admin with the permission stripe Can view and edit private candidate and application fields