Custom Roles are created by your organization to manage specific aspects of your onboarding process. If your organization no longer needs a Custom Role, you can delete the role by clicking Settings from your navigation bar and selecting Permissions from the left-hand panel.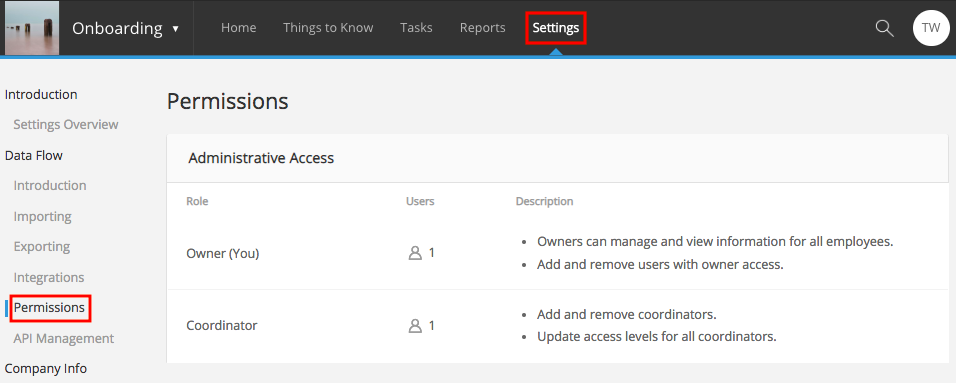 From the Permissions page, navigate to the Custom Access panel and click the Custom Role that will be deleted.

From the Custom Role permissions page, click Settings and navigate down the page to Delete Role.

A subsequent dialog box will ask you to confirm the decision to delete the Custom Role. If sure, click Delete.