Permissions: Owner
Product tier: Available for Greenhouse Welcome and Greenhouse Onboarding subscription tiers
Custom roles are created by your organization to manage specific aspects of your onboarding process. If your organization no longer needs a Custom Role, you can delete the role.
To remove a custom role, navigate to the permissions page and click the custom role that should be deleted. (Settings > Permissions > choose role from list)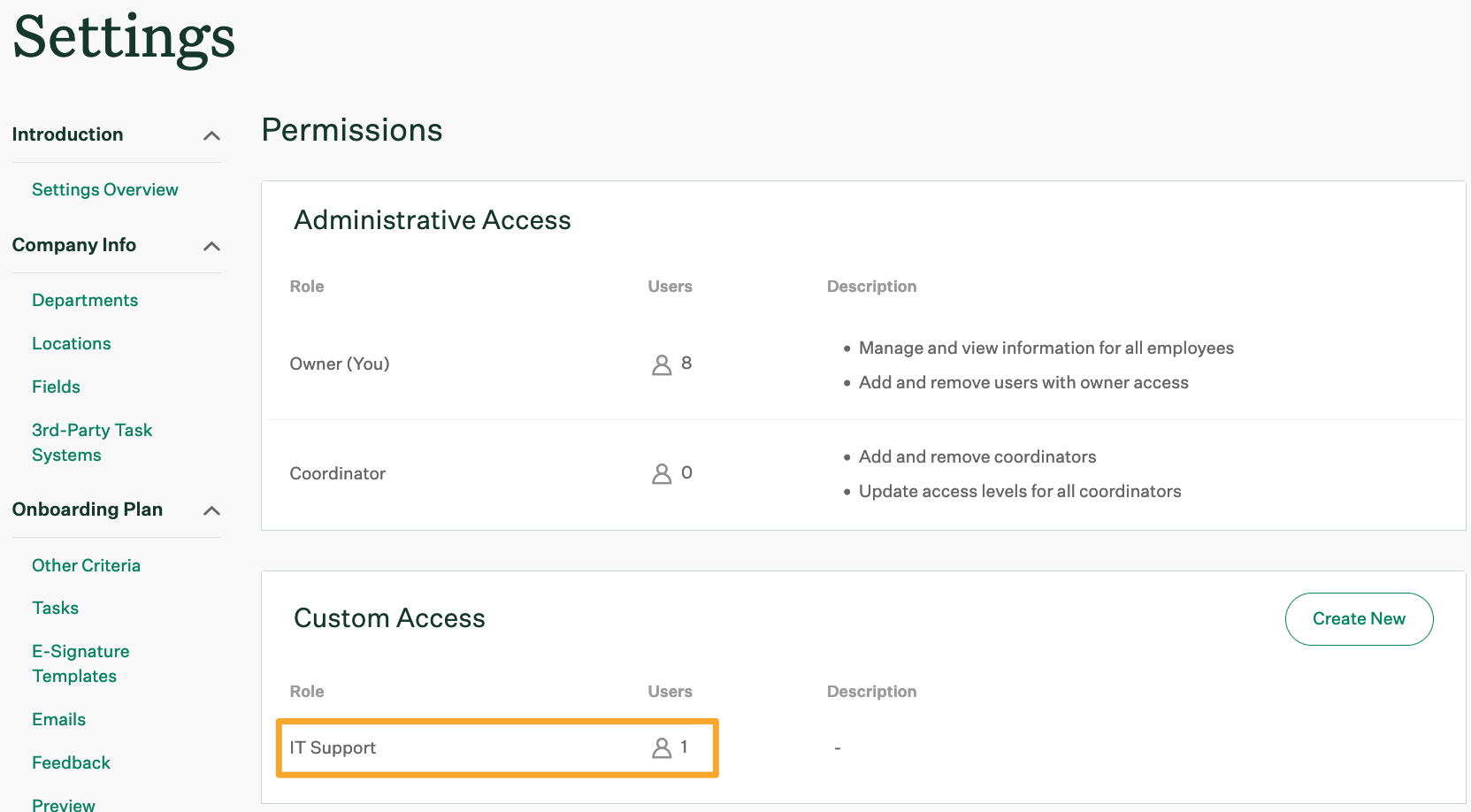 Scroll to the bottom of the Settings tab and click Delete Role.

Click Delete in the confirmation window.